How Payday Lenders Prey Upon the Poor
This blog post is based on The New York Time's "How Payday Lenders Prey Upon the Poor – and the Courts Don't Help" written on April 18, 2014.
Payday loans might seem like a good idea when you're two months behind on your electricity bill and your next paycheck won't be enough to cover both this month's bills and the ones that are overdue, but once you start getting payday advances chances are you'll plummet farther into debt. Lenders of payday advances prey on low-income families and people with previous financial issues who are simply trying to get back on their feet.
The New York Times recently wrote an article on the issues that payday advances create when people are unable to pay them back on time. In the article, they explain that "payday loans are often advertised as a short-term lift that helps keep the lights on or allows you to stay in school. But borrowers often become trapped in a debt spiral." Once you take one payday advance it traps you into a cycle where you'll have to keep getting a new one every time you get paid because you'll need to pay off the previous payday advance. Generally speaking, payday advances need to be paid off in full on your next payday, this means that not will you have your regular monthly bills to pay but now you'll need the total amount of your payday advance plus interest. Most people end up having to take another larger payday advance to pay off the first one and thus the cycle begins. Here at Loans Canada, we want you to break the payday loan cycle and start paying off all your debts and making all your bill payments on time. The best way to do this is to stop getting payday advances and instead take out a personal loan (installment loan).
Avoid the payday loan trap! Get a Loans Canada installment loan, and save your money!
The article in the New York Times points out that "about 50 percent of initial payday loans play out into a string of 10 or more." This is because it is not reasonable to think that anyone can pay off a loan in one large payment and thus "one could readily conclude that the business model of the payday industry depends on people becoming stuck in these loans for the long term". If you take out a personal loan with Loans Canada you will be able to get yourself out of the payday loan cycle because we provide installment loans. This means that you are not obligated to pay off your loan from Loans Canada in one large payment in a short amount of time. Most personal loans have longer terms – this means you could have up to a year or more to pay back your loan in smaller and more manageable payments. This is the key to getting yourself out of the payday loan cycle and taking back control of your finances.
Sometimes our financial situations can get out of control and help is needed, the most important thing is for you to seek help from the right place. Payday advances are not the answer and they will only increase your debt and stress. Instead, take out a personal loan with Loans Canada where you'll be able to make installment payments and have the time you need to get your finances back on track.
Want to read more about how much payday loans really cost? Click here.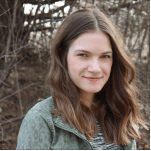 Posted by
Caitlin Wood
in
Loans
Caitlin graduated from Dawson College in 2009 and completed her Art History degree from Concordia University in 2013. She started working as a freelance writer for Loans Canada right after University, eventually working her way up to Chief Content Editor. Her work has led to a large expansion of the company's content department and she manages a staff of talented writers who are passionate about educating Canadian consumers about credit, debt, and all things personal finance. With over five ...
---