Infographic: The Payday Loan Cycle
Payday loans have been around for decades, they represent a part of the financial world that many people have never even heard of. Within the last month payday loans and the lenders that offer them have been written about in the majority of Canadian news publications. With payday loans on everyone's mind right now, we're taking a look at how these lenders pay upon those in desperate financial situations and then trap them in what is called the payday loan cycle. Take a look at our newest infographic for an in-depth look at how this vicious cycle of debt is perpetrated.
Take a look at some of our previous articles for more information on payday loans.
Infograph icons accredited to "Freepik"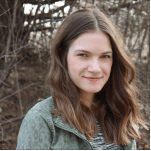 Posted by
Caitlin Wood
in
Loans
Caitlin graduated from Dawson College in 2009 and completed her Art History degree from Concordia University in 2013. She started working as a freelance writer for Loans Canada right after University, eventually working her way up to Chief Content Editor. Her work has led to a large expansion of the company's content department and she manages a staff of talented writers who are passionate about educating Canadian consumers about credit, debt, and all things personal finance. With over five ...
---