Payday Loan Help: Break the Cycle and Get Help
The popularity of payday loans in Canada is an understandable problem when somewhere between 7 and 10 percent of the population has to use a payday loan to simply get by on a daily basis.
Furthermore, about 1 in 10 Canadians who file for bankruptcy not only has payday loans, they usually owe more than a whole month's salary and not simply one week's, as commonly thought!
The situation usually goes like this: rent needs to be paid right away but you don't have the money, you haven't bought groceries yet this week and then your car breaks down or you need to put gas in it but of course your next paycheque won't be coming for more than a week. Unfortunately after all this a payday loan seems like the perfect solution, you'll be able to get the small amount of cash you need right away to deal with your rent, car and food expenses, and then pay the loan back once you get your next paycheque. What no one tells you is that taking out one payday loan will inevitably force you to take out another one the next week and soon you'll be in a payday loan cycle which can be very hard to get out of.
When you're in the payday loan cycle it can seem like there is no end in sight but we want to help you break the cycle, get help and start building a healthy financial life.
How to Eliminate Your Reliance
If you're stuck in the payday loan cycle and have decided you need to get out the first thing you need to do is eliminate your reliance on the loans as much as possible if not completely. Here are a few steps you should take:
Do not take out a new payday loan every week; you will never be able to pay them off and your cost will be more than financial.
If you are desperate for money to pay your rent or something just as important find an alternative lender. A personal loan from a private lender repaid in instalments and spread out over a longer period of time is one of the best options. Read more about personal loans under $5000 here.
If your money issues stem from over spending or not knowing where it all goes then you need to make a budget or at the very least write down or keep track of all your spending. Seeing where all your money goes each month will help you see where you can start saving.
Start saving, for the future or for an emergency. If you have some money saved then you probably won't be tempted to take out anymore payday loans.
Get Help Now
Now that you're on your way towards eliminating your dependency on payday loans you need to get help so you can pay off any remaining debt you have. The payday loan cycle is meant to draw you in and keep you there for as long as possible, so don't consider getting help a failure, consider it an important step towards being financially free.
Consider Consolidating Your Debt
If you have several payday loans as well as other debts, then consolidating them all together might be exactly what you need to break the payday loan cycle and become debt free. If you consolidate your debts then you'll only have to make one (possibly lower) monthly payment instead of making many different payments to many different companies.
Unfortunately if you choose to enter into a debt management program to help pay off your debts, most if not all payday loan lenders will refuse to participate in it. So if you decide to consolidate your debt you are left with these two options:
A Consumer Proposal: As an alternative to bankruptcy you will work with a consumer proposal administrator who will negotiate with creditors on your behalf. This agreement is legally binding, protects you from debt collectors and says that you will pay back part of your debts through one single monthly payment.
Bankruptcy: If you have decided that there are no other options for you then filing for bankruptcy may be the best option for you, just make sure you've exhausted all other options and are prepared to deal with the consequences.
Know Your Rights
It's of the utmost importance that you know and fully understand your rights if you currently have or are considering taking out a payday loan.
Traditional lenders are regulated by the Criminal Code of Canada, which states that interest rates have to be less than 60% per year, but payday lenders are regulated by provincial governments.
Each province in Canada has their own laws that regulate payday loan companies so when doing your research make sure you find information that applies to the province you live in. For example, payday loans are completely prohibited in the province of Quebec but in Ontario the Ontario Payday Loan Act regulates them.
Read more on how payday lenders prey upon the poor.
Payday Loan Rules and Regulations you Should Know
Rollovers are illegal. You can't be given another loan until the first is paid off.
You have to be allowed a grace period of 2 days in which you are permitted to change your mind, you can give the money back and not be charged.
A contract that outlines the amount of money you have borrowed, the length of the term and all fees associated with the loan must be provided.
Your payday loan lender must provide you with the total amount of money right away.
You cannot be forced to make any payments before the due date.
The payday loan cycle can seem like it's impossible to break, but it's not. You need to start by cutting off your reliance on them and then seek help as soon as possible. It may take time and some hard work but you can and will break the cycle and become financial free again.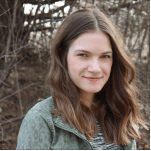 Posted by
Caitlin Wood
in
Loans
Caitlin graduated from Dawson College in 2009 and completed her Art History degree from Concordia University in 2013. She started working as a freelance writer for Loans Canada right after University, eventually working her way up to Chief Content Editor. Her work has led to a large expansion of the company's content department and she manages a staff of talented writers who are passionate about educating Canadian consumers about credit, debt, and all things personal finance. With over five ...
---