Licensed Insolvency Trustees: Who are They and What do They do?
Bankruptcy trustees, those that help Canadians file bankruptcies and consumer proposals are now to be referred to as Licensed Insolvency Trustees. On April 1st of this year, the Office of the Superintendent of Bankruptcy Canada implemented this change because trustees, on average, oversee the filing of more consumer proposals. Therefore the new title is more representative of what a trustee's job entails. The word insolvency better represents the debt relief services available to Canadians through these trustees. While the word licensed is meant to provide Canadians who are looking to file bankruptcy or a consumer proposal with the peace of mind that they are working with a professional, it also makes these trustees more easily identifiable.
What is a licensed insolvency trustee?
Licensed Insolvency Trustees are regulated by the Office of the Superintendent of Bankruptcy Canada, a branch of the federal government. They are professionals who have gone to school for and are trained to, oversee the filing of consumer proposals and bankruptcies in Canada (click here to learn about bankruptcy in Canada).
Both a consumer proposal and bankruptcy are legal actions and therefore must be filed by a licensed insolvency trustee. Trustees are Officers of the court and are the sole debt relief professionals legally allowed to file either of these procedures. Generally speaking, most Licensed Insolvency Trustees either work for themselves or are a member of a firm. While a trustee is not technically employed by the federal government, they must adhere to the laws and regulations laid out in the Bankruptcy and Insolvency Act.
What debt relief options do Licensed Insolvency Trustees offer?
Licensed Insolvency Trustees still perform the same types of debt relief procedures; they simply have a new name. They work one on one with Canadians who are in need of debt relief, assess their financial situations and then help them make informed decisions. All trustees offer both consumer proposals and bankruptcies but first, you'll have a free consultation where you'll discuss your options.
Step 1: Consultation
The first meeting you have with your licensed insolvency trustee is called a consultation and it's free. Your trustee will go over your financial situation, access any issues you're having with debt repayment and then determine what your next step should be.
Step 2: Choosing Your Debt Relief Option
Not everyone who meets with an insolvency trustee needs to file a consumer proposal or bankruptcy; therefore your trustee may suggest other less drastic options that you can do on your own (Learn about your other debt management options). But if you and your trustee decide that filing a consumer proposal or bankruptcy is your best option, here's what you can expect:
Bankruptcy
Your trustee will always make sure that filing for bankruptcy is absolutely necessary before they proceed. They will guide you through the whole process and make sure your rights are being respected.
Once your trustee files your bankruptcy, the following events should occur:
Stay of proceedings. Your unsecured creditors will no longer be able to contact you, garnish your wages or bring a lawsuit against you.
Creditors will be contacted. Your trustee will contact your creditors and provide them with a copy of any and all paperwork that they will need.
Outstanding tax returns will be filed. Your trustee will file any outstanding tax returns that you might have up to the date that your bankruptcy was filed.
You'll have specific obligations to fulfill. You'll need to provide your trustee with a monthly income statement and attending regular credit counselling sessions.
Within 9 months your bankruptcy should be discharged and the majority of your debts cancelled. Your bankruptcy will remain visible on your credit report for a minimum of 6 years.
What this video for everything you need to know about filing for bankruptcy.
Consumer Proposal
Based on your financial situation and whether or not you have any assets that you want to keep, your trustee might recommend that you file a consumer proposal instead of filing for bankruptcy. Your trustee will guide you through the process and deal with your creditors on your behalf.
During the process you should expect:
Your trustee to create a proposal that is appealing to your creditors
Once you present your proposal to your creditors they will have 60 days to accept or reject
If your proposal is accepted you need to start making payments right away
Your interest charges will be frozen
And your creditors will no longer be able to contact you about the original debt
Keep in mind that your creditors are not legally required to accept your proposal; this is why it's important that you work with a trustee that you can trust.
Check out this video for all the ins and outs of filing a consumer proposal.
Choosing the Right Trustee
As we explained before, a licensed insolvency trustee is the only debt professional legally allowed to file a consumer proposal or bankruptcy. Because a trustee is an Officer of the Court and both consumer proposals and bankruptcies are legal proceedings you will be legally protected from your creditors. No other debt professionals or debt relief options can legally protect you from your creditors.
Working with the right trustee is important, you'll have to be honest and open about your financial situation and be able to discuss any and all debt issues you're having. You'll more than likely spend a lot of time with your trustee, so choosing someone who you both get along with and who will work hard for you should definitely be a priority for you.
Loans Canada can help you find a great licensed insolvency trustee in your area. Click below to get in contact with one of your debt specialists today.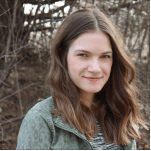 Posted by
Caitlin Wood
in
Debt
Caitlin graduated from Dawson College in 2009 and completed her Art History degree from Concordia University in 2013. She started working as a freelance writer for Loans Canada right after University, eventually working her way up to Chief Content Editor. Her work has led to a large expansion of the company's content department and she manages a staff of talented writers who are passionate about educating Canadian consumers about credit, debt, and all things personal finance. With over five ...
---