Who Has to Pay Off the Credit Card Debt of a Deceased Person?
By

Caitlin in Debt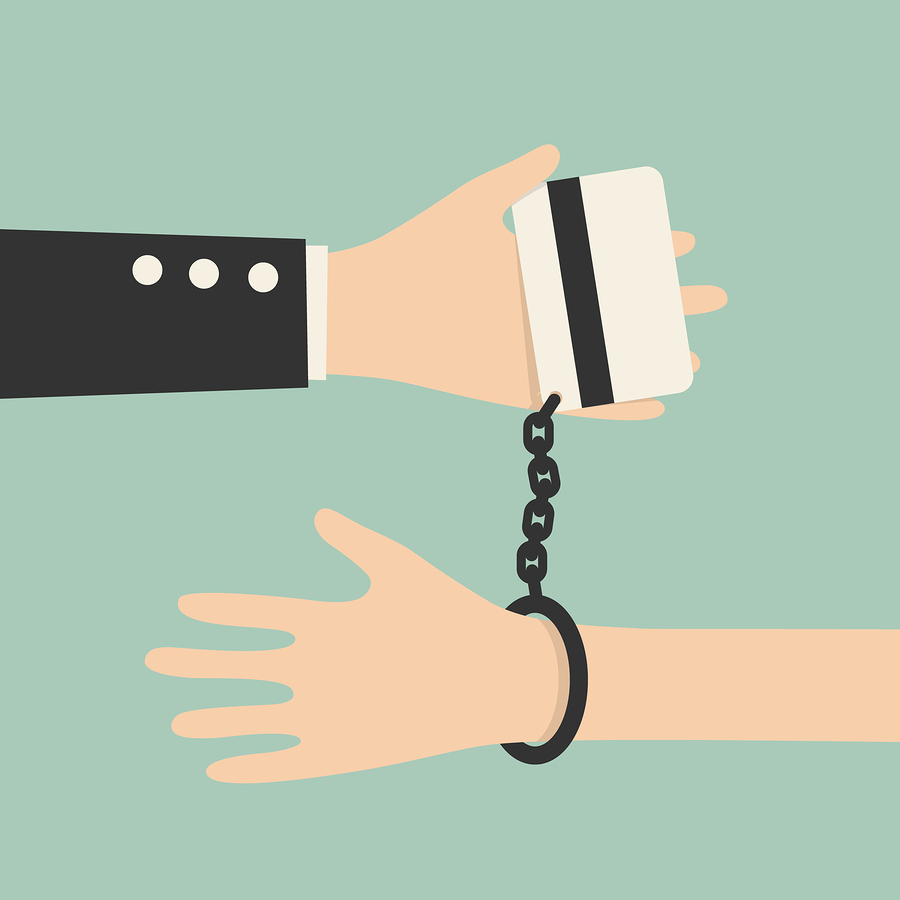 If you have parents or in-laws that you suspect to be deeply in debt you may be concerned that you'll have to take on those debts when they pass away. Luckily the short answer to this question is no, at least not without your consent. We completely understand why you may be so worried; it's very common for children to have concerns about the state of their parent's finances. Furthermore, as the population ages these are also common concerns among debtors and creditors, therefore your concerns are completely valid. Below we've compiled all the information you'll need to deal with any questions you have about the debts of a deceased parent or family member.
Learn how to financially deal with the death of a spouse.
The Question of Inherited Debts
The question remains: what exactly does happen to debt when someone dies? The answer depends on quite a few different variables.For one, it could depend on whether there is any money left in the estate in order to pay the creditors. Also, it could depend on the particular creditor that the debt is owed to. Although there are certain laws in place to protect survivors, most credit companies have their own set of rules and regulations.
Most of the time, creditors will try to collect from the estate, but at other times, they will also try to pursue the family member of the deceased person. In cases where the debt was "joint", the survivor is required to pay the rest of the debt. So for example, if one partner passes away, the other will be left responsible to pay off the debt if he or she had signed agreeing to those terms.
When two people have joint credit accounts, they are both equally responsible for the debt that is accumulated with that account. So if one person were to pass away the other would be solely responsible for the account and for paying off the debt.
Credit Cards and Insurance
In certain instances, you can use an insurance plan to cover the remainder of the debt. You can check with the involved creditors to see if they have an insurance protection plan that your partner or parent may have been putting money towards.
Be careful that you are actually qualified for the coverage for which you are paying, especially when you are paying insurance premiums for a credit guard insurance plan. It sounds hard to believe, but just because you are paying these premiums does not mean you qualify for the coverage.
Often creditors will see clients that are paying credit insurance plans, yet those plans would not pay out even if they were to pass away. The reason for this is that the clients are past the age of insurance protection. This is where you have to look out for yourself.
Often times, insurance companies will not notify their clients that they are paying premiums with no real purpose. Clients will be billed the same fees on their credit card each month even if they are no longer relevant.
Want more information on credit card balance protection insurance? Click here.
In the Event of Uncollectable Debts
A debt is considered uncollectable in the instance where there isn't the money in the estate to pay off the debt, or, if the debt was solely in the name of the deceased person.
In cases like these, it is best to have your documentation organised. This way, if you are contacted by a creditor, you will be able to supply the documents necessary to prove that there is no money in the estate and that paying off the debt is not possible. However, it is generally suggested that you speak to a professional before taking these actions.
The Will and Debts
As we all know, a will dictates the financial outcomes of the deceased individual. However, it's important to note that wills distribute assets and not debts. Nevertheless, these assets can only be distributed once the proven debts have been paid. Ideally, there are enough cash assets to pay off the debts. But if this is not the case, other assets may be sold to pay off the debt. Once this has been done, the remaining assets are distributed among the heirs
Be very cautious if you are contacted by a creditor to pay a debt. If you do not believe you are responsible for this debt, make sure to ask for a copy of your signature on the contract from the creditor. Making a payment on a debt could be interpreted as you giving consent and that you are accepting responsibility for the debt. This is why it is best to always speak to a professional before taking such actions.
Look Out for Yourself and Know your Rights
Always remember: you are responsible for paying off debts in the sole circumstance where signed legal documentation can be produced. Unless there has been consent, nobody can leave their debts to you. Debt is an individual burden, unless someone has agreed to take on someone else's debt. And finally, stay on top of documentation, know your rights, and if necessary, contact a professional.
---