Debt Relief – What are your options?
Debt is a part of life but if you're currently struggling and can't quite seem to get on top of all your debt it might be time to considering getting help. Debt can be isolating and more often than not you'll feel like you're the only one going through a tough time. In reality, there are thousands of people going through money troubles just like you and there are countless options to help you get the relief you need.
The first step towards getting out of debt and back on track is accepting the help that's available to you. The second step is deciding what options is best for you and your unique financial situation. The 4 most common debt relief options are debt consolidation loans, debt management programs, debt settlement, and bankruptcy. Understanding the differences between each of these options will help you be better equipped to make the right choice for you.
Debt Consolidation Loans
Debt consolidation loans are a great option for someone who has a lot of high-interest credit card debt. The goal here is to obtain a loan with a lower interest rate to pay off your other debts while paying less interest. Here are the two kinds of debt consolidation loans available:
Unsecured debt consolidation loan – This type of loan is unsecured, meaning you don't have to put up any type of collateral to be approved. It's the best option for those who simply need to pay off their credit card debt or other types high-interest debt. The unsecured debt consolidation loan is typically harder to get because it is unsecured, so a higher credit score is often required. If you are approved for an unsecured debt consolidation loan you'll be able to pay off your high-interest debt, save money on interest and be debt free quicker all while only making one simple monthly payment.
Secured debt consolidation loan – It is also possible to get a secured debt consolidation loan, this type of loan is usually referred to as a home equity loan because your house acts as the collateral. This is obviously a great option for those who have a mortgage and have paid off at least a small part of it. Because your house is the collateral for this type of loan, if you fail to make your loan payments you could potentially lose your home to creditors. While this is unlikely to happen it is still best to proceed with caution.
Debt Management Programs
If you are unable to qualify for a debt consolidation loan, unsecured or secured, because of a low credit score or other financial issues then you might want to consider a debt management program. With a debt management program, you'll have the support of a trained counsellor who will help you throughout the whole process. Here's how a debt management program can work for you.
You'll pay off all your outstanding debts in full.
You'll be able to qualify for lower interest rates, even if you have a low credit score.
You'll save money because of your lower interest rates.
You'll make one simple and affordable monthly payment. Instead of many to several different creditors.
You'll learn to manage your finances better.
And be debt free in 3 to 5 years.
Debt management programs are meant to help you pay off your debts and learn to handle your finances so that you won't become overwhelmed with debt again. Debt management programs are often hard work but in the end, you'll have the satisfaction of knowing you persevered and became debt free.
Debt Settlement
Debt settlement is best for those who are deep in debt and don't have enough or make enough money to pay off their debts in full. During a debt settlement:
You'll work with debt counsellor who will get in contact with all your creditors for you.
Your counsellor will negotiate on your behalf with your creditors to come to an agreement about debt reduction.
You'll only have to pay off a percentage of your outstanding debt.
You won't get a reduced interest rate.
You'll make one large payment or your counsellor will arrange a payment schedule.
Your debt settlement will appear on your credit report and remain there for 3 years after you've finished making payments.
While debt settlement can be a good idea for those is dire situations it's not always the best choice. Debt settlement is often seen as a negative thing as you don't end up paying all the money you owe.
Bankruptcy
Bankruptcy is the most extreme debt relief option and therefore should only be considered for the most extreme financial situations. Bankruptcy is a legal proceeding and is overseen under the Bankruptcy and Insolvency Act. It provides debt relief to those who cannot pay off their outstanding debts by ending the legal actions of their creditors. Even if bankruptcy is your only option there are still many disadvantages, here are a few you should prepare yourself for.
Most of your assets will not be exempt from the bankruptcy process. Real estate and items like jewelry, cars, and furniture may have to be surrendered in order to pay your creditors.
Your credit history will take a hit; after your bankruptcy is discharged it will remain on your credit report for 7 years. This will make it difficult to get a loan, a mortgage, and even a credit card. You should also expect to be offered above average interest rates.
All open credit accounts will be frozen once your start the bankruptcy process and then closed once your bankruptcy has been discharged. Once your bankruptcy is complete you can apply for new credit but again you may have trouble being approved.
Choosing the right debt relief option is a difficult decision to make, but being as informed as possible can and will help make the process that much smoother.
Related Articles & Videos  
---
★
★
★
★
☆
Rating of 4/5 based on 2 votes.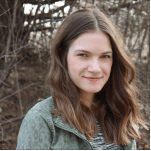 Posted by
Caitlin Wood
in
Debt
Caitlin graduated from Dawson College in 2009 and completed her Art History degree from Concordia University in 2013. She started working as a freelance writer for Loans Canada right after University, eventually working her way up to Chief Content Editor. Her work has led to a large expansion of the company's content department and she manages a staff of talented writers who are passionate about educating Canadian consumers about credit, debt, and all things personal finance. With over five ...
---