How to Choose the Best Credit Counseling Service
Whether you're single or providing for a family, debt and the issues that come alone with it are never fun or easy to deal with. Sometimes accepting help is the first step you need to take in order to move forward and get your finances back on track. A credit counseling service can provide you with the information, tools and help you need to get the financial relief you're looking for. Taking that first step and choosing the right credit counseling service for your situation might seem like a scary decision, so here's all the information you need to know to help you through the process.
What is a Credit Counseling Service?
Simply put, credit counseling services help individuals alleviate their debts. Credit counselors also provide insight into why you might be in debt and can offer information about how to get out of debt. There are many different types of credit counseling available, they range from providing help for those who simply need a budget, those who need help reducing their current debt and those who need debt consolidation loans.
Setting up a meeting with a professional credit counselor is the best way to start you journey towards a debt free life. They will provide you with personalized information and help you decide what option is best for your situation.
Secure Vs. Unsecured Debt Consolidation Loans
The most common option for debt relief is a debt consolidation loan; credit counselors will suggest either a secured debt consolidation loan or an unsecured debt consolidation loan, it depends on your financial situation.
Secured Debt Consolidation Loans: To be approved for a secured loan you'll need to put up some kind of collateral, people typically use their house which is why this type of loan is also called a home equity loan. Because you use your house as collateral this type of loan is a bit easier to be approved for, but if you fail to make your payments you'll be putting your home at risk.
Unsecured Debt Consolidation Loans: This type of loan is best suited for those who have higher credit scores because there is no collateral required. An unsecured loan is meant to help individuals who need to consolidate their debt into one smaller monthly payment.
Alternatively, credit counselors can help you negotiate better terms to repay the debt that you already have.
Finding the Right Credit Counselor for you
When your debt has become a big part of your life and it's all you can think about, finding the right credit counselor for you and your unique situation is very important. Research is the most important thing you can do; look for credit counseling businesses online or in the yellow pages. Also take your time to look for reviews of any services your thinking about getting. Ask around to friends, family or colleagues if you feel comfortable, you never know someone might have gone through the same situation and have a great recommendation.
Remember that you'll have to pay for most credit counseling services so compare prices and variety of services provided before you make any final decisions.
Don't think of credit counseling as a punishment, if you choose credit counseling then take advantage of your counselor's vast knowledge and learn to handle your money more responsibly. It's the best way to ensure your financial future is intact and it will help you stay debt-free for years to come.
To get started with credit counseling services, click here.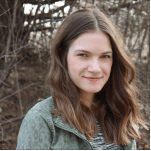 Posted by
Caitlin Wood
in
Debt
Caitlin graduated from Dawson College in 2009 and completed her Art History degree from Concordia University in 2013. She started working as a freelance writer for Loans Canada right after University, eventually working her way up to Chief Content Editor. Her work has led to a large expansion of the company's content department and she manages a staff of talented writers who are passionate about educating Canadian consumers about credit, debt, and all things personal finance. With over five ...
---