Alternatives to Payday Loans
The payday loan business is a very lucrative business. Companies that are involved in this market benefit from the excessive interest rates and fees that they charge for their products, and it's not just the borrower that suffers. Payday loan companies have actually marginalized the old, common family-owned private loan businesses that charge fair rates and offer reasonable terms.
In many ways, payday loans are great. If you need a loan, and fast, payday loan companies do a great job in getting you cash. However, the APR they charge you is unheard of. Not only that, if you miss a payment – there's a fee for that. In fact, there's usually even an upfront cost to borrowing. There are also administrative fees, processing fees, verification fees… and the list goes on.
The cost to consumers is excessive, maybe even abusive, but that's not the only issue at hand. Payday loans are so easy to qualify for that traditional, local, private lenders are hurting. See, because small private lending houses charge far smaller fees and rates on their loans, they tend to do a little bit more homework before financing an applicant. That means an approval may not be as easy or as quick (though in the grand scheme of things, it still is quite fast) as an approval for a payday loan. Nevertheless, in borrowing from a private lender as opposed to a payday loan institution, you benefit from much lower rates (something like 10% of what payday loan companies charge) and the good feeling that comes with supporting a local business.
The rise of the payday loan companies threatens the market for private lenders, and this is bad for all consumers. A world where small or micro-loans come bundled with rates and fees that far exceed the amount of the loan doesn't sound so great, does it? So let's look at alternatives to payday loans:
1. Private Lenders
Private lenders are usually made up of local businesses. They represent a scattered market across Canada. Many of them do both secured and unsecured loans. They can provide loans against a property, a car, or any other asset, and they do so at reasonable rates.
2. Borrow from a friend or family member
Borrowing from a friend or family member isn't always easy, but sometimes it's necessary. Given the uncertainty in today's market and the high costs generally associated with smaller loans, this is an option that you should not disregard.
3. Have you tried asking your bank?
Banks aren't great with unsecured loans, but if you need money to make some sort of purchase, a bank might be willing to front you the money. In this case, the loan would be secured against the purchase you make (e.g. a car or snowmobile).
4. Do you have home equity?
If you have home equity, finding financing will be a lot easier. You can probably get a line of credit or a second mortgage to satisfy your cash flow requirements. You can also refinance your current mortgage to get easy access to much-needed money.
5. Don't even get a loan
This is an option that many people overlook. Alternatives to borrowing include working overtime, finding a side job, asking your employer for an advance in your payment, pawning things you don't need – you have many options. Don't count them out!
Do you need help making sense of it all?
Contact a Loans Canada financial specialist and for tips and information. We'll help you make the right decisions.
---
★
★
★
☆
☆
Rating of 3/5 based on 2 votes.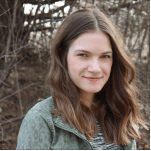 Posted by
Caitlin Wood
in
Loans
Caitlin graduated from Dawson College in 2009 and completed her Art History degree from Concordia University in 2013. She started working as a freelance writer for Loans Canada right after University, eventually working her way up to Chief Content Editor. Her work has led to a large expansion of the company's content department and she manages a staff of talented writers who are passionate about educating Canadian consumers about credit, debt, and all things personal finance. With over five ...
---