Second Mortgage Rates
Second mortgage rates vary across the country. Among the major cities (Vancouver, Calgary, Toronto, Montreal) you might see consistent rates and fees but elsewhere in Canada second mortgage rates tend to fluctuate.
Who are the second mortgage lenders of Canada?
Second mortgage lenders tend to be private lenders. This is because the regulated banks are afraid of risky second mortgage loans. A second mortgage loan is a loan that is second in priority in case of default, meaning that if a borrower defaults on his loan the first mortgage must be compensated for before the second mortgage is.
Private lenders are willing to take on this kind of risk, but they play by their own rules. Private lenders are also scattered across the country and are not huge lending institutions. Read more about second mortgage lenders here.
Second mortgage lenders are geographically-sensitive with their loans. This means that they are regionally biased with their rates.
City vs Rural Rates
2nd mortgage lenders want to be close to the properties they are lending for. They do not have a large national presence like Canada's major banks, therefore, their rate rules are somewhat inconsistent. This is best illustrated by the differences between second mortgage rates in cities and in rural areas.
These lenders are likelier to give better rates to those living in a city, because lenders tend to stick to larger cities where they can get more business. A borrower with a property that's far away from second mortgage lender will cause a lot of headaches for the lender if he or she defaults on the loan. Those that will grant these loans then tend to do it at higher rates than they do in cities.
Other Second Mortgage Fees
A lot of these lenders charge an up-front free for a second mortgage. Usually they ask for 4% of the value for an open term second mortgage, and 3% for a closed term second mortgage.
Other fees you may have to pay:
– Notary fees
– Legal fees
– Appraisal fees
– Insurance fees
Lenders will lend up to 70 or 80% LTV. If you have a $200,000 house and a first mortgage of $100,000, then a lender will only lend up to $60,000 (because $100,000 + $60,000 = $160,000, or 80% LTV). However, they subtract the up front fee of 3 or 4% (depending on the type of mortgage you go for).
Second mortgage terms tend to be short as well, typically the term is just one year but this fluctuates from customer to customer.
---
★
☆
☆
☆
☆
Rating of 1/5 based on 2 votes.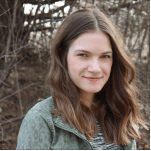 Posted by
Caitlin Wood
in
Mortgage
Caitlin graduated from Dawson College in 2009 and completed her Art History degree from Concordia University in 2013. She started working as a freelance writer for Loans Canada right after University, eventually working her way up to Chief Content Editor. Her work has led to a large expansion of the company's content department and she manages a staff of talented writers who are passionate about educating Canadian consumers about credit, debt, and all things personal finance. With over five ...
---