Line of Credit vs Second Mortgage
So you're in need of some easy cash and you start thinking about leveraging the equity of your home to obtain a loan. You know you can apply for either a second mortgage or a home equity line of credit (HELOC), but which should you go for? Today's blog posts will analyze the differences between the two loans to help you figure out which type of loan is right for you.
A home equity line of credit actually works similarly to a credit card, the main difference is that your credit limit is much higher and your loan is secured. Your credit limit is based on a percentage amount of the value of your home. The maximum is usually something like 75%.
You can pay off a home equity loan any time you want, and you can withdraw from that loan at any time during the loan's term. At the end of the term, you will be required to pay back the entire balance.
The term of a home equity line of credit is usually something like 3, 5 or 10 years. This makes HELOCs ideal for short-term investments or to tackle short-term cash flow problems.
On the other hand, if you need a loan for a long-term investment, then a second mortgage is more appropriate for your situation. If you want to make home improvements or additions to your home, a second mortgage is ideal. With a second mortgage, you'll get a lump sum of cash up front and you'll get to use it any way you want.
What is a second mortgage? A second mortgage is a loan second in priority to your first mortgage loan. They tend to come with higher interest rates than first mortgages for this reason.
Don't forget that you can also refinance your current mortgage for a better rate. If you're well into your mortgage now, it's likely that you can refinance it and negotiate a much better rate. This is a great way to get some extra cash and save money on your current mortgage loan.
All of these loans come with extra closing fees. You can read up on closing costs by clicking here.
So to summarize: our advice is that for short-term investments, go for a HELOC. For long-term investments, go for a second mortgage. Of course, depending on your situation, our advice might not be suited for you. It's best that you speak with a loan specialist so that to help you determine what to do.
★
★
★
★
★
Rating of 5/5 based on 1 vote.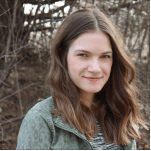 Posted by
Caitlin Wood
in
Mortgage
Caitlin graduated from Dawson College in 2009 and completed her Art History degree from Concordia University in 2013. She started working as a freelance writer for Loans Canada right after University, eventually working her way up to Chief Content Editor. Her work has led to a large expansion of the company's content department and she manages a staff of talented writers who are passionate about educating Canadian consumers about credit, debt, and all things personal finance. With over five ...
---