How to Build Home Equity in Canada
Loans Canada: The Country's Best Loan Comparison Platform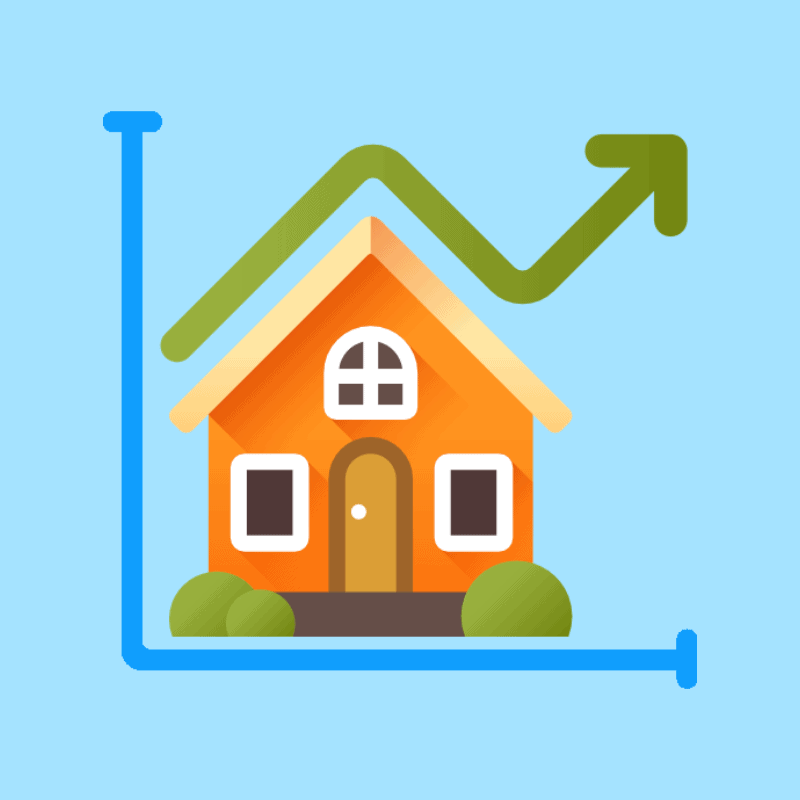 Are you currently in the process of mortgaging a home in Canada? If so, did you know that you are building equity as you pay off your mortgage?
Home Equity: What is it and How Do I Calculate It?
The concept of home equity can be a bit confusing for the first-time homebuyer. Maybe your lender or mortgage broker didn't explain it to you or maybe the prospect of owning your dream home has got you so excited that you haven't studied up on all the details. Whatever the reason, home equity is definitely a subject that you should understand, as it comes with many perks that will work to your advantage when used responsibly.
Is buying a home in your future? Then you need to read this now.  
Essentially, your home equity is an asset, just like your car or other personal property that's of significant value. The more money you invest toward the asset, the more ownership you'll claim over it, and the more valuable it ultimately becomes. You can get an idea of how much home equity you have by calculating the outstanding balance of your current mortgage, then subtracting it from the fair market value of your home (how much it would be worth on the real estate market).
For example – Your home is worth $400,000. You have $250,000 remaining on your mortgage. $400,000 – $250,000 = $150,000 of available home equity.
To get a more precise calculation of your home equity, you'll need to have your property appraised, which is a standard procedure when you apply for any of the equity products listed further below.
Want to know the cost of buying a house in Canada? Check out this infographic.
How Do I Build Home Equity?
Generally speaking, there are three ways of building home equity:
Paying Down Your Mortgage
The first, most simple way of building equity is by paying down your primary mortgage. The more mortgage payments you make, the more of your home's principal balance you'll pay off and the more equity you'll build because of it. Another way you can instantaneously build equity, in this respect, is by making as large of a down payment on as you possibly can. Let's say you make a 20% down payment, which is necessary if you want a conventional mortgage. By doing so, you'll already have built 20% home equity!
Increase Your Home's Market Value
The second way of building equity is by physically adding to the fair market value of your home. You can do this by investing more money in the property itself, which can be done with renovations, additions, and other types of general maintenance. This equity building method can be particularly effective when you've bought a fixer-upper home, one that requires lots of work but has a relatively cheap real estate value. You can then make all sorts of improvements to the property. Install an in-ground pool, add an extra room or level, redo the bathrooms or kitchen. Each improvement you make could increase your home's value and your available equity in the process.
Click here to learn how you can increase your home's value with a personal loan.
When the Value of Your Home Increases on Its Own
The third way that your home builds equity is when the real estate market value of your home increases on its own, which is great because no financial or physical labor is required on your part. This happens when your property or neighborhood as a whole becomes a more desirable living location and the homes in the area go up in price as a result. Provinces like British Columbia, Alberta, and Ontario are good locations for this reason, where real estate properties are in demand no matter what shape they're in.
This is how you can enter the Canadian housing market today.
How Can I Access My Home Equity?
Now that we've determined the main ways that you can build home equity, it's time to discuss the ways you can gain access to it and eventually use it to your advantage.
Not sure if buying a home is right for you? Maybe you should consider a rent-to-own.
Generally speaking, there are 3 equity products that you can apply for. All of them will be secured against your home, which will be used as a collateral. Be careful, any equity product will have multiple repayments that you'll have to keep up with over numerous years. Your lender also holds a lien against the property until every mortgage on it is paid in full. If you go into default and start missing payments on either your primary mortgage or new equity product, your home may be foreclosed and sold at auction. While foreclosures are rarer than your bank might have you believe, they do occur under extreme circumstances, so always be responsible with any loan repayments associated with your home.
Want to read about a few more secrets your bank doesn't want you to know? Look here.
Home Equity Loans
A home equity loan allows you to borrow up to 80% of your home's appraised market value. After you've been approved, your loan will be deposited directly into your bank account, similar to a regular personal loan. And, like a regular loan, you'll be set up with a payment schedule, the length of which you can negotiate with your lender or broker. The amount you borrow will be divided into equal payments, the frequency of which is also to be discussed with your mortgage source.
While many homebuyers choose monthly payments, you can also increase your payment rate (bi-monthly, weekly, bi-weekly, accelerated payments, etc.), reducing your overall payment period. Your payments are usually accompanied by a fixed interest rate, meaning your rate will not change during your payment term. However, variable rates, which fluctuate with the Bank of Canada's prime lending rate, are also available with some lenders. Depending on your lender's specifications and the size of the loan you're borrowing, the length of your payment schedule may vary. Some borrowers have the ability to repay their full home equity loan within 1 year. However, some lenders allow payment terms to last up to 30 years.
Wondering how long you should amortize your mortgage for? Find out here.
Home Equity Lines of Credit

   
The second product on our list is the home equity line of credit, commonly abbreviated to HELOC. The HELOC process closely resembles a line of credit from your bank. If approval is met, you should be able to access up between 65-80% of your home's appraised value. Up to 65% is available for a standalone HELOC, while up to 80% is available if you combine your HELOC with the balance remaining on your primary mortgage.
Look here to know the difference between a line of credit and a personal loan.  
The process involves applying for a revolving credit limit, similar to what you would have with a credit card. You can borrow from this limit in whatever amounts you wish, then repay those amounts from month to month. You'll also make minimum payments if you can't afford your full monthly balance. It's not recommended to only make minimum payments, as you'll be charged interest on the amounts that go unpaid. However, doing so will spare you from any penalty charges for defaulting. Your interest rate is usually going to be variable in this case, but fixed rates are sometimes possible. Again, payment term lengths may vary. That being said, some HELOCs can be active for upwards of 20 years.
For more facts about fixed and variable rate loans, take a look at this page.
Mortgage Refinancings
Refinancing your primary mortgage doesn't technically qualify as taking out a home equity product, per say. However, it does involve a process where you can access your home equity following approval. Although this can be done through your current lending source, homeowners often go through the refinancing process to renew their contract with a different source in hopes of acquiring a better interest rate.
If you choose this route, be warned that you could be charged a penalty for breaking your mortgage contract before your mortgage term is up for renewal. If you want to avoid this penalty, simply wait until your term is finished. While there will likely be other fees for refinancing in general, they will be less severe if your term has already ended. Upon approval, you'll once again be able to access up to 80% of your home's appraisal value, minus the amount you have left to pay on your existing mortgage. You can then apply for a home equity loan or a HELOC.
Read this if you'd like more details about accessing your home equity.
What Does the Approval Process Look Like?
Applying for each type of product also involves going through an approval process, where your financial profile will be examined to determine your creditworthiness. Since elements such as your monthly income, employment history, credit report, and credit score will be inspected, it's very important to have them in good shape before you apply. While the qualification standards are a bit more forgiving than other credit products (as the loan is secured against your property), your lending source still needs to confirm that you can afford all your payments.
Click here for some methods of improving your credit score this year.
Equity Amount Required To Qualify:
Home equity loans –

at least 20% (30% if your home is worth more than $250,000)

HELOCs –

at least 20% (sometimes as much as 35% if your home is in an urban area)

Refinancing –  

5 – 20% (most lenders prefer 20% or over. While you can get a conventional refinancing at 5%, your interest rate may be very high.)  
Are There Additional Cost to Consider?
Like with any sort of credit product, it's important to ask your lender/broker about any and all costs associated with accessing your home equity. While your payments and interest rate will probably end up being the highest costs, each of the equity products listed above also involves administrative fees for:
The appraisal process

Title searches

Title insurance

Legal procedures
Before you apply any equity product, factor these fees into your budget. If you're sure you can afford all these costs, coupled with your primary and secondary mortgage payments, plus all your other daily expenses, you can go ahead and apply.
Don't apply for a loan before reading this!  
What Can I Do Once I've Built Up Enough Equity?
Every homebuyer has different goals when accessing their home equity. However, your equity should only be used for expenses that are relatively essential. That being said, if you're ready, willing, and able to handle your home equity responsibly, you can use it for plenty of expenses, including but not limited to:
Making renovations or additions to your property (increasing its value)

Financing a new car or additional property

Paying for you or a family member's education

Paying property taxes, utilities, and other important bills
Ready to Apply? We Can Help
If you want more information about the potential uses of your home equity or if you're ready to take the next step and apply for a home equity product, Loans Canada can help! Getting started by filling out an application today.
---
Rating of 5/5 based on 1 vote.
Click on the star to rate it!
How useful was this post?
Research & Compare
Canada's Loan Comparison Platform
Largest Lender Network In Canada
Save time and money with Loans Canada. Research and compare lenders before you apply. Share your experiences with Canada's top lenders.
Make Smarter Borrowing Decisions
Whether you have good credit or poor credit, building financial awareness is the best way to save. Find tips, guides and tools to make better financial decisions.
Learn everything you need to know about getting a credit card payment deferral.
Industry Spotlight
What's happening with Canada's credit industry?
Emma, an online insurance platform, allows Canadians to access life insurance in an approachable and convenient way, all from the comfort of their hom...
Find The Best Rate
In Your Region