5 Tips for Refinancing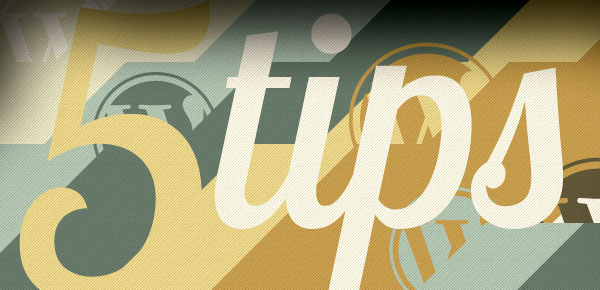 The prospect of owning a home and financing a home can be terrifying, especially for new buyers or those with poor credit. After all, the financial investment involved in purchasing a home can be expensive. For those already locked into a burdensome mortgage, it is important to understand that "refinance" is not a dirty word. Refinancing your home can be a great way to save money and lower interest payments, even with mediocre or below average credit. It's easy to understand the urge to sit idly by, especially since refinancing can be trickier with a blemished credit history but that's no excuse. Here are five tips to refinance your mortgage, even if your credit is poor.
1. Make Sure Your Application is Attractive
It is very important to understand that refinancing with lower than average credit can be challenging so it is crucial to get your ducks in a row before you begin. Turning in a lacklustre application with poor scores will not improve your petition. This includes making sure you have all necessary documents pulled together, like pay stubs, your prior year tax documents, and any other supporting information you can. For example, if you are due a large raise or promotion, request a letter documenting the change in your pay to show. Job history demonstrates security so asking for a letter from your human resources department documenting the tenure of your employment can also improve your application. When in doubt, too much supportive information demonstrating why you are a good candidate is better than not enough.
2. Know What to Expect
If you go into the application process expecting low interest rates and an easy experience, you are likely to be disappointed. The steps required to refinance are often complex and interest rates are currently on the rise, meaning that you will likely get a great deal in respect to the current environment but will not be able to secure a loan at rock bottom pricing. According to the RBC Royal Bank, the average posted rate on a 5 year mortgage is 5.140%, although it is definitely possible to receive better rates. If you are expecting rates at 3% as offered earlier this year, however, you may not be able to find what you are looking for. In general, the rising mortgage rates are a sign of financial stabilisation in North America, which bodes well for the future, even if you're worried about your wallet.
3. Have Equity in Your Property
No matter how beautiful your home is, few banks will be willing to refinance your mortgage if you owe more on it than it is worth. Banks issue loans based on the market value of your property and without your own money invested, the investment for a third party is risky. Different banks require different amount of equity so be sure to do your research. For example, more conservative banks may want you to have 25% of the home's value invested, while more aggressive lenders may be okay with 5% to 10%.
4. Figure Our Your Break Even Point
Replacing a 5% interest rate with a 4% rate isn't as simple as it sounds. There are fees and other costs associated with a mortgage, such as closing costs, making the math required to make sure a mortgage is right for you a little trickier. As a rule of thumb, refinance only if you can save yourself at least half a percent on your current interest rate, although more is better. Finding the right rate might require shopping around, so be prepared to exercise patience in your quest for the best scenario for you.
5. Consider Government Insured Loans
Canada, like many other countries, offers government-insured loans. Most government-backed mortgages require less money down and less equity on your home, making it easier for homeowners with poor credit to refinance. Additionally, the Canada Mortgage and Housing Corporation has many resources for borrowers and can help you understand what you can afford and whether refinancing is right for you. While there are some caveats and restrictions on government-insured loans, there are also many benefits for borrowers. If you feel that your other options are not right for you, this can be a popular choice.
While refinancing, especially with poor credit, can seem overwhelming, it is important to realise that it can save you money over the years. With rising interest rates, now is the time to act. By following the tips outlined above and doing your best to keep yourself financially sound, you can refinance your home and save yourself money and as well as time spent fretting about the state of your mortgage interest rate.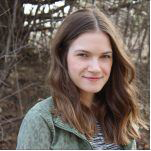 Posted by
Caitlin Wood
in
Mortgage
Caitlin graduated from Dawson College in 2009 and completed her Art History degree from Concordia University in 2013. She started working as a freelan...
---