Mortgage Default Insurance (CMHC Insurance)
Mortgage default insurance protects lenders in case borrowers become unable to make their mortgage payments. This type of insurance is available for higher-ratio mortgages if the home's purchase price is less than $1 million. The maximum allowed time for amortization is 25 years for mortgages that are insured with this type of insurance.
Mortgage Default Insurance Increases Buying Power for Borrowers
Although mortgage default insurance costs buyers extra money, it provides buyers with a huge benefit. The risk of default would increase without this insurance and mortgage rates would be higher. Mortgage default insurance makes it possible for lenders to offer lower mortgage rates because of the protection this type of insurance offers.
Getting lower rates makes it possible for buyers to borrow more money. Buying power increases and buyers can get more in return for the dollars that are invested.
What Companies Offer Mortgage Default Insurance?
There are several insurers that offer this type of insurance. Some of the most popular providers are:
Genworth Financial
Canada Mortgage and Housing Corporation
Canada Guaranty Mortgage Insurance Company
Borrowers can obtain this type of insurance through lenders if the insurance is needed.
When is Mortgage Default Insurance Not Required?
Borrowers who can make a down payment equal to 20% of the amount of their loans usually are not required to obtain mortgage default insurance. When this happens, buyers qualify for a conventional mortgage. Of course, there are exceptions to this situation. If a buyer's salary fluctuates, insurance may be required.
How Much are Mortgage Default Insurance Premiums?
A borrower's premium is determined by the size of their down payment. Buyers who make larger down payments can expect to pay less. In most cases, payments can range from 0.5% to 3% of the total amount borrowed from the lender.
How is Mortgage Default Insurance Paid?
Borrowers generally finance their mortgage default insurance with their mortgage lender. Mortgage default insurance isn't like lawyer's fees, closing costs, or land transfer taxes. Buyers don't have to make a lump sum payment at the time of purchase. The insurance premium is added to the value of the mortgage. Monthly mortgage payments increase according to the amount that is borrowed.
Why is Mortgage Default Insurance Important?
Most lenders are limiting lending amounts to less than 80% of the property's value if the mortgage isn't insured. If a buyer cannot qualify for insurance, then a separate loan must be obtained from a secondary lender to make up the difference. This biggest disadvantage with this type of loan is that interest rates will be higher. Additionally, amortization will be shorter. This leads to larger mortgage payments for buyers. Second mortgages are more expensive than first mortgages. This is especially true when the amount borrowed is greater than 75% of the property's market value.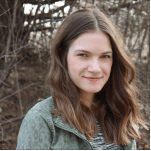 Posted by
Caitlin Wood
in
Mortgage
Caitlin graduated from Dawson College in 2009 and completed her Art History degree from Concordia University in 2013. She started working as a freelance writer for Loans Canada right after University, eventually working her way up to Chief Content Editor. Her work has led to a large expansion of the company's content department and she manages a staff of talented writers who are passionate about educating Canadian consumers about credit, debt, and all things personal finance. With over five ...
---