How to Refinance a Second Mortgage
As a homeowner it's always a good idea to understand all the ins and outs of mortgages, including how to refinance both a first and a second mortgage. One of the best things about refinancing is that if done properly there's potential to reap quite a lot of dividends, this means you could make some extra money. There are countless reasons why you might want to refinance your second mortgage, including but not limited to lowering your monthly payments or lowering your interest rate. Furthermore, if your financial situation has recently changed then refinancing your second mortgage can help you renegotiate the term of your loan. In certain cases you might also be able to consolidate your first and second mortgages into one loan. If you have a mortgage or two you should always keep refinancing as an option, it's a great way to move around your finances, get some much need money or reduce your loan payments.
Step 1
Before you make any decisions you need to figure out whether or not refinancing is really in your best financial interests. Will you actually benefit financially from refinancing your mortgage? Even if your plan is to refinance your second mortgage to gain some extra money to pay off credit cards bills or other high interest debt, your interest rate should still drop.
Take a look at your financial situation now, then figure out what it would be like if you were to refinance your second mortgage. Will you still have enough liquid cash available to you to pay of your bills and other daily expenses? Will your savings take a big hit? Refinancing a second mortgage will take some work so it's important that you make sure it's actually financially advantageous for you and your financial situation.
Step 2
This step goes hand in hand with step one, make sure you're in a good financial position. This mean you'll need to get a copy of your credit report and possibly even pay for your credit score. If your credit report is less than favourable you might consider working on it for a while before you decide to refinance your mortgage.
The main reason why we suggest you do this is because lenders tend to base interest rates on creditworthiness. And since you definitely want to refinance at a lower interest rate, your creditworthiness needs to be high.
Step 3
It's always a good idea to check with the lender who currently holds your second mortgage first. Ask your lender if they are willing to refinance your second mortgage with a lower interest rate and don't forget to ask about fees and closing costs. If your lender is not willing to refinance your second mortgage then you'll need to find another lender who is. Make sure you compare a few different lenders before you make your final decision, remember your number one goal is to make refinancing financially beneficial.
Step 4
Once you've chosen which lender is the best match for your refinance and you've been approved you'll need to read through all the paperwork and make sure you understand all the terms and conditions before you sign anything. Depending on which type of lender you've chosen you'll either meet with a representative in their office to look over and sign the papers or the documents will be sent to your home. Whichever situation you end up in, do not sign the contract without first reading through it. If you don't understand something ask for clarification and if you have any questions make sure you ask them.
After you've made sure all the paperwork is in order and signed everything, you should return them as soon as possible so the process can continue without too much delay.
Step 6
After all the documents have been signed and everything has been approved whatever you wanted to achieve from refinancing your second mortgage will begin, so if you're plan was to have lower monthly payments, you'll start to make lower payments. If your plan was to receive cash from refinancing your mortgage then your lender will let you know that will happen.
What to Remember
To successfully refinance your second mortgage here are the main points you should remember…
Make sure refinancing will be financially beneficial to you
Make sure that your current financial situation is in a good place
Always check with the lender who holds your second mortgage first
Always try to refinance at a lower interest rate
Double check all paperwork and documents
If you follow these steps and choose a lender that best suits your current financial situation then you should have no trouble refinancing your second mortgage and reaping all the benefits you hoped for.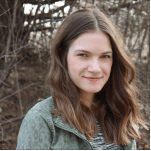 Posted by
Caitlin Wood
in
Mortgage
Caitlin graduated from Dawson College in 2009 and completed her Art History degree from Concordia University in 2013. She started working as a freelance writer for Loans Canada right after University, eventually working her way up to Chief Content Editor. Her work has led to a large expansion of the company's content department and she manages a staff of talented writers who are passionate about educating Canadian consumers about credit, debt, and all things personal finance. With over five ...
---