Insurance Basics
Insurance is the strategy you take to reduce any potential financial hardship or loss. An insurance policy assists in the coverage of unpredictable events like illness, theft, property damage and weather damage. The fee you pay is known as the premium. Once you pay this fee, your insurance company agrees to pay you a specific amount of money in case these events or incidents occur during the term of your insurance policy. The policy is, therefore, a contract between you and the insurance company (click here to for other insurance terminology).
Life Insurance
Life insurance will provide your family and loved ones with a financial payment upon your death. When you take out a life insurance policy you must name a beneficiary. Your beneficiary will receive the benefits that you specified in your policy, tax-free.
Some people choose to leave their insurance benefits to their estate upon their death. It's important to note that if you should choose to do this your insurance payout will be subject to taxes.
There are two main types of life insurance:
Term life insurance. This type of life insurance offers coverage if the insured dies within a specific period of time. You can expect to pay a slightly less expensive premium for term life insurance.
Permanent life insurance. This type of insurance offers coverage for the insured's entire while, unless they do not pay their premium. You can expect to pay a slightly more expensive premium when you first get your policy but it may lower as time goes on.
Your insurer uses a process called underwriting to determine the risk associated with you. This process determines how much insurance coverage the insurer will provide for you and the premium you will be required to pay. Also, the underwriting process will enable your insurer to determine any conditions to be excluded from your policy or included in your policy.
Health Insurance
Health insurance helps you pay for general appointments, exams and procedures as well as health emergencies. There are several different ways you can make sure you have the coverage you need, including:
Opt in to your company's health insurance plan
Pay for extra coverage should your basic plan not provide enough benefits.
Supplement your income should your job not provide you with any health insurance plan.
Always have a good understanding of how exactly you are covered; it's always better to have too much insurance than not enough.
Property and Casualty (general) Insurance
When you register for a property insurance policy, you are covered against loss or damage to your business, car, home and personal possessions. On the other hand, casualty insurance coverage will protect you against legal liability. You are covered for losses caused by damage to other people's property and injury to other people. Property and casualty insurance is also referred to as general insurance.
With this form of insurance, the actual cash value is defined as the cost of the insured item when it was brand new, minus the depreciation over time. With this rule you can find out the amount of money the insurer will give you if you make a claim at a particular instance. The replacement value is the amount of money it will cost you to replace an item damaged or destroyed in the instance of a covered loss.
Buying Insurance
Before buying an insurance policy, make sure that you get the right insurer who meets all your needs. Make sure that you evaluate your situation periodically since you may need to update your policy after major life events, including:
Buying a home
Starting a family,
Starting a business
The type and amount of insurance you get will depend on your budget, situation, personal beliefs and what you are insuring.
Always know the insurance coverage you already have to prevent yourself from purchasing unnecessary coverage. To get better prices, join a union, club or association. Make sure that you get enough insurance coverage through determining the kinds of risks you need to insure against.
Qualifying for Insurance
Insurance companies will consider a variety of factors to determine whether you are eligible for a certain insurance coverage policy. They evaluate your medical history, age, gender, amount of coverage you are applying for and the previous claims you have made. Make sure that you answer every question on the application form fully and honestly. If you are dishonest, you could jeopardize your coverage and policy.
How are Premiums Calculated?
The premium that your insurer settles upon for your insurance policy is calculated basing on your probability to make a claim. If your insurer is convinced that you are more likely to make a claim, they charge you higher premiums and vice versa. For instance, if you have a history of medical issues, your insurance provider will charge you higher life insurance premiums. Obviously this depends on a lot of outside factors so the best thing you can do is speak with an insurance agent or broker and ask for a quote.
Cancelling Your Coverage
The majority of insurance companies will allow you a 10-day review period to cancel your insurance. If you cancel within this grace period, you are eligible for a full refund of all the payments you have paid. Nonetheless, this option is not applicable for your home and auto insurance coverage. On the other hand you are allowed to cancel your property, health, casualty, and life insurance policies by contacting your insurance provider in writing.
If you decide to cancel your policy before the expiry date, you will be charged with a penalty. Always make sure that your new policy is active before cancelling your previous one because your insurer may not cover you while you are waiting for the new policy to be activated.
Making a Claim
Whenever you make a claim, it means that you are asking your insurance company to pay you for a loss or event that is covered in the terms of your insurance policy. Before you submit a claim, make sure that you check on all your insurance coverage policy's terms and conditions to make sure that your loss is covered. It is the norm that the insurance company only pays for the events and losses included in your policy.
To make sure that your claim is considered promptly, contact your insurance coverage company as soon as the event occurs. The more you wait before submitting your claim, the lesser legitimate it will seem to be. Moreover, your insurer will investigate circumstances that led to your loss to ascertain that there is no fraud or mischief involved. When submitting your claim, make sure that you provide your insurer with all the necessary supporting documents. Making a claim may increase your premiums. Thus, if your claim amount is only slightly more than your deductible, you may want to think about paying for the claim yourself to avoid an increase in your premium.
Looking for insurance?
Click here to start shopping.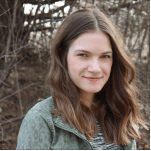 Posted by
Caitlin Wood
in
Insurance
Caitlin graduated from Dawson College in 2009 and completed her Art History degree from Concordia University in 2013. She started working as a freelance writer for Loans Canada right after University, eventually working her way up to Chief Content Editor. Her work has led to a large expansion of the company's content department and she manages a staff of talented writers who are passionate about educating Canadian consumers about credit, debt, and all things personal finance. With over five ...
---