How to Compare Lenders in Canada
Getting the best possible deal on a loan, whatever type of loan it may be, is one of the best ways to can save a significant amount of money. We often discuss saving money by cutting back on unnecessary spending and don't get us wrong, we definitely still believe in this method, but we also think that large financial commitments like loans offer even better opportunities to save.
So how do you save money with a loan when the very definition of a loan means you'll be going into debt, which of course is not free? The answer is simple, you compare lenders. For any Canadian in the market for a loan, comparing lenders is definitely something that you should consider. You'll get the best deal, worth this the best lender, and overall have a better experience because you took the time to do your research and didn't settle.
Below, we've put together a step by step guide on how to compare lenders which can be applied to any type of loan, whether it's a mortgage, personal loan, car loan, or even a credit card offer.
Step 1: Get Offers
Before you can compare lenders, you need to know what you're comparing. Enter the offer, when you apply with or get in contact with a lender, you will be given an offer. The offer outlines the details of the loan, how much you're borrowing, what your interest rate will be, payment schedule, etc. Depending on the type of loan you're interested in and the lender, offers tend to last for a specific period. Once the offer period is up, you may need to reapply or provide updated information to receive a new offer.
If you're specifically looking for a mortgage, then working with a mortgage broker is always a good option. They'll do all the hard work and you'll still get to benefit from a great deal. Just keep in mind that mortgage brokers do charge for their services, you'll need to decide whether the convenience is worth the cost.
Step 2: Compare Offers
Once you have several offers, it's time to compare them. While some offers may obviously be better than others, it can also be difficult to determine which offer is best for your unique needs. A certain lender may offer a lower interest rate while another may offer a more convenient repayment schedule. If you really want to save some money, this step is where you should put in some extra work.
To compare you loan offers, you should consider all the following factors:
Interest rate
Loan term
Fees
Repayment schedule
Terms and conditions
Overall cost of loan
You should also consider any additional factors that are specific to your life or your financial situation, while you compare your loan offers. If you already have a relationship with one lender, that may sway your decision. Or, if you want a specific repayment plan, you may want to give more weight to the lenders that offer that type of plan.
When it comes to your final decision, choosing the best offer that will save you the most money should be a priority of yours. But, just make sure that you're choosing the best deal overall, saving money is one thing, but working with a lender that you don't trust or choosing a payment plan that just won't work for you, could put your loan and financial life at risk.
Interested in more information about interest rates? Check out this article.
Comparing Loan Interest Rates
Obviously, borrowing money is not free. Interest rates are the way in which lenders express to a borrower how much it will cost them to borrow a specific amount of money over a specific period of time. The interest rates that you are offered have the most impact on your ability to save money, so always make sure you're comfortable with the interest rate before you accept a loan offer.
When comparing interest rates, make sure you look at both the stated interest rate as well as the annual percentage rate (APR). This will help you determine which loan you can afford and which loan will help you save more money if that's a goal of yours.
Comparing Loan Terms
After the interest rate, the loan term is the second biggest factor in determining how much your loan will cost you. Simply put, the longer it takes you to pay off a loan (i.e. the longer the term you have), the more interest you'll pay and higher the overall cost of your loan will be.
If you choose a lender that offers you a shorter term, then your loan payments will be larger. Keep in mind that while this will save you money in the long run, it will also put more financial strain on you on a monthly basis. Therefore, it's so important that you choose a lender based on your unique needs, the loan that's the best for you, may not be the loan that's best for most other consumers.
Mortgage Terms
If it's a mortgage you're in the market for, typically the offer you'll be given will have to a 5-10 year term, at the end of that period you'll need to meet with your lender and discuss your mortgage contract. The total time it takes you to pay off the mortgage is called an amortization period. In Canada, the maximum amortization period is 35 years, but you can, of course, choose a shorter amortization period and pay your loan back sooner while saving money on interest.
Check out our infographic on buying a house in Canada. 
Comparing Loan Fees
If you're looking to apply for a mortgage, you will need to pay a variety of fees and closing costs, there isn't a way around this. But, if you're applying for a personal loan, then you need to be aware that there are scammers out there trying to scam hard working Canadian by charging them illegal fees, loan insurance (for more information on why loan insurance is often a scam, click here), and asking for upfront payments. For more information about these loan scams, please read our PSA.
Comparing Loan Repayment Schedules
For the majority of bills you have to pay, it's likely that you only need to make one monthly payment. But it comes to loans, there are several options you can choose from.
Monthly payments, where you make one payment a month.
Twice monthly, where you make two payments a month. Typically, halfway through the month and at the end of the month.
Weekly, where you make one payment a week.
Every two weeks, where you make a payment every two weeks. This option is different than twice monthly payment, as you'll end up making 2 extra payments in a year and pay your loan off quicker.
If you're specifically interested in mortgage payment options, check out this article.
Comparing Overall Cost of Loan
The above factors will affect the overall cost of your loan. So, when you're comparing your loan offers, make sure you take this into consideration, especially if you're looking to save money.
Step 3: Negotiate
The 3rd step you should take is to negotiate. Keep in that it's not always an option to negotiate, as some lender are unable to change the offers they provide potential borrowers. Your best bet is to simply ask if the offer they provided you is the best possible offer you can get.
If your lender in unwilling or unable to negotiate on any part of your loan offer, consider asking if there is anything you could work on to get a better deal, for example:
Improving your credit score
Paying down other debt
Getting a co-signer
Applying for a smaller or different type of loan
Providing collateral
Taking control of your finances is always in your best interest, so do what you need to do to get the loan offer you want and deserve.
How We Can Help You Find the Best Lender
We understand that not everyone has time compare multiple loan offers, but the good news is that we can help. Our loan referral system can connect you with a lender in your area that matches all your requirements. All you need to do is fill out an application to get matched.
---
★
★
★
★
☆
Rating of 4/5 based on 2 votes.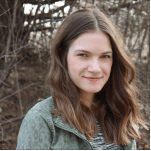 Posted by
Caitlin Wood
in
Loans
Caitlin graduated from Dawson College in 2009 and completed her Art History degree from Concordia University in 2013. She started working as a freelance writer for Loans Canada right after University, eventually working her way up to Chief Content Editor. Her work has led to a large expansion of the company's content department and she manages a staff of talented writers who are passionate about educating Canadian consumers about credit, debt, and all things personal finance. With over five ...
---