Home Renovation Loan
By

Caitlin in Loans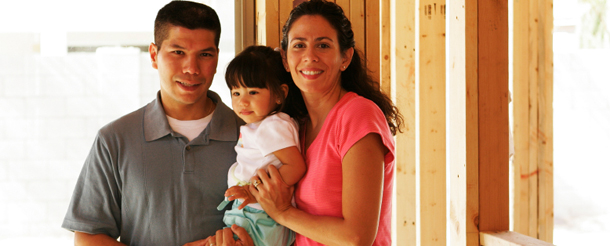 Are you interested in renovating your home? Expanding it? Improving it?
More and more Canadians are looking to make improvements to their home. Whether it's renovating a bathroom or basement, adding a garage, or installing renewable energy power supplies, Canadians are spending a lot to make their homes more beautiful, more energy efficient, more comfortable and more eco-friendly. The question is: how can you find financing for home renovations or improvements?
Well, people's first thoughts are to go straight to a home renovation center like Home Depot or IKEA. What people don't seem to realize is that although these stores offer great products, they can't match a financial institution's lending rates. The problem with finding financing from a retail or home renovation store is that these retailers are competitive only in selling, not lending! Borrowing from an unconventional source means higher annual interest rates and higher monthly payments. So what options are you left with?
A Home Equity Line of Credit
You can leverage your home equity and obtain a home equity line of credit (HELOC). A HELOC is basically just a credit line that you can pull money from/pay back periodically until your term ends. Because a HELOC is a loan against your home you can obtain a large loan, and it should cover all of your home renovation requirements. A HELOC is advantageous because this type of loan usually comes with a low interest rate (right now HELOCs are advertised by banks with rates of 3-4%).
A Second Mortgage
If a HELOC isn't a good option for you then you might want to consider getting a second mortgage to cover your home renovation financing requirements. A second mortgage is a mortgage second in priority in case of default, meaning that your first mortgage lender must be compensated first in case of a loan default. This implies that second mortgages come with interest rates that are a little higher than a first mortgage because the lender is taking on a little bit more risk. However, you still benefit from rates much lower than what a retail store can offer and so this option is highly recommended.
You can refinance your current mortgage
If you are already many years into your current mortgage, it might be a good idea to refinance it and benefit from today's historically low mortgage rates. You'll be able to tap into some of your home equity to get the cash you need to renovate, and you'll save a lot on interest.
Do you need help getting started?
Talk to a Loans Canada financial specialist, and we'll help you find the right type of loan product for your home renovation project.
---