What is a CMHC Improvements Mortgage?
By

Caitlin in Mortgage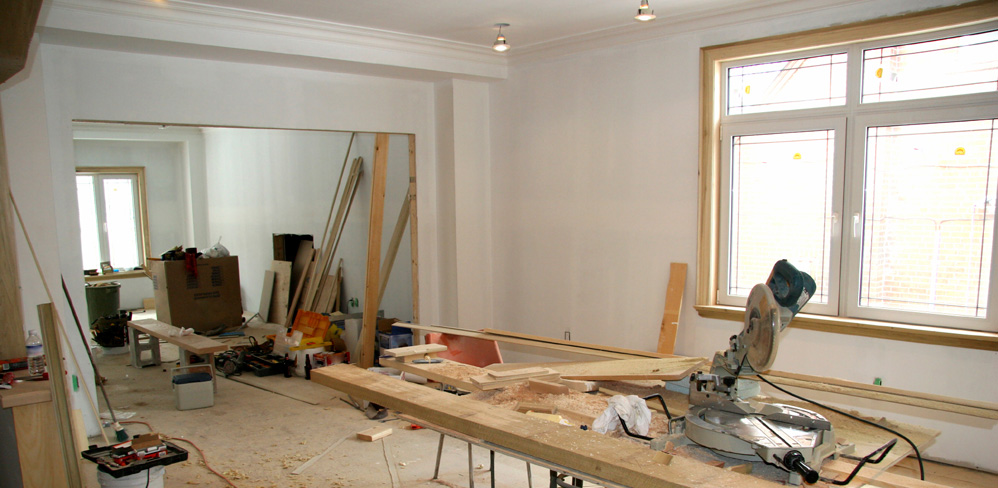 Purchasing a home is a huge decision and can be stressful. It is not uncommon for someone else to place a bid on a home that you want and outbid you. When you consider how much additional money it takes to purchase a home that needs work, it can cause you to overlook any home that needs improvements done. This is especially the case if the work needs done prior to you moving in.
If you want to be able to consider homes that need renovations that you cannot afford, there is a solution-one that you may have overlooked or did not know existed. This solution is known as a Canada Mortgage and Housing Corporation (CMHC) improvements mortgage and is offered by the CMHC, which is a government insurer of mortgage loans. It is a loan that gives you the option to borrow up to 10 percent of the value of the home at the price it would be once the improvements are made. The loan that you take out will not only include the price of your home, but it will also include a portion of the money the home would be worth that you can use to make the necessary renovations.
Here is an example of how the program works:
Say you need to repair the kitchen before you can move into your home. The original price of the home is $200,000 and the price once the renovations are done would increase the value to $225,000. Ten percent of the as-improved price is $22,500, so you could borrow $247,500. This amount will not only cover your mortgage but the spare money may be used to complete the required home improvement project. Obviously, the more that needs done to the house, the higher the amount you will be eligible to take out. Once you take out the extra money, the balance will be owed in the form of a monthly mortgage.
Both the lender that you select and the CMHC must approve of the amount that you desire to take out. Once you have been approved, the money will be given to your lawyer, not directly to you. This occurs on closing day. The attorney will then be required to keep the money until the renovations are completely finished. Because you do not get the money until the work is done, it is best that you have savings or an unsecured line of credit to pay the contractor(s) the initial deposit and any other money that you must pay in advance. Before the money is given, the lender must send an appraiser to your home to ensure that the work has been done. After he or she confirms that the renovations that you outlined on your quote are done, the lender will then grant permission to your lawyer to release the funds.
---