Canadian Home Buyer's Plan (HBP)
Canadians who want to have their own home can find help from the federal government program called the Home Buyers Plan. It allows homebuyers to use as much as $25,000 of their Registered Retirement Savings Plan to build or buy their home.
Many Canadians have difficulty buying their own home because of the hefty down payments that can be as much as 5 percent of the property's purchase price (for more info in mortgage down payments click here). This means home buyers who are looking at closing on a home worth $400,000 will have to prepare for an upfront cost of $20,000. This is quite a large amount to raise for an average person. With this, the federal government allows them to use their own retirement funds tax-free.
Qualifications
To be qualified for the program, the applicant must be a Canadian resident with an RRSP. They should also prove through a written agreement that they are going to build or buy a home. However, applicants must not own a home for more than 30 days before they get the funds. They have to occupy the property as their primary residence for less than a year after they received the funds. They should be cleared of balances if they have participated in HBP before. Most importantly, they must be a first time home buyer. This means they have not owned a house as their primary residence in the past when they received funds.
Home Eligibility
The HBP program does not limit the funds to a particular type of home. Whether it is a condo, townhouse, mobile home, apartment, new or resale, they may be eligible for the HBP.
Repayment
What is great about the HBP is that borrowers have 15 years to repay their debt from the second year after they received the fund. They have to pay 1/15 of the total amount withdrawn every year. However, borrowers have the option to repay more if they wish to. Doing so will allow them to complete their payment earlier.
Borrowers have the responsibility to pay applicable taxes if they are not able to meet the required amount. They have to declare it as RRSP. Similarly, those who do not have taxes to pay will still have to file income tax documents and comply with Schedule 7.
On the borrower's yearly Notice of Assessment or Reassessment, they will findthe amount paid to the HBP or the RRSP, the balance and the amount due on the following year.
The Bottom Line
The Home Buyers Plan is certainly a beneficial program that Canadian residents should take advantage of rather than borrowing from commercial lenders for a down payment. With this option, they are using their own money as it comes from their own retirement plan. Although they are putting their future investment at risk, they will be able to cover it all up as long as they can keep up with the payments due. HBP saves them from the hefty interest rates that lenders impose. The payment term and amount can be stretched out as long as 15 years to makes this option more convenient and affordable.
As an alternative to building a strong down payment, you should consider renting to own your home, check out the Rent to Own infographic. For more information on mortgages, click here.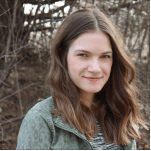 Posted by
Caitlin Wood
in
Mortgage
Caitlin graduated from Dawson College in 2009 and completed her Art History degree from Concordia University in 2013. She started working as a freelance writer for Loans Canada right after University, eventually working her way up to Chief Content Editor. Her work has led to a large expansion of the company's content department and she manages a staff of talented writers who are passionate about educating Canadian consumers about credit, debt, and all things personal finance. With over five ...
---