Tips for Buying a Fixer Upper Home
In this economy, a fixer-upper home may have more problems than benefits. Once all the costs come into play, this property may take years to turn a profit. Between repairs and maintenance, the true cost to own may not be worth your time. Unfortunately, people often rush into these deals without enough information or money to weather the storm. In the end, these buyers destroy their credit and endure a lot of stress for nothing. The only way to know if a fixer-upper is right for you is to do the math: do not buy something based on the hope the economy will suddenly improve or that real estate prices will instantly rise. Those things probably will not happen.
Crunch the Numbers
Start by crunching the numbers and answering some important questions, such as:
Does this property give you enough room to handle another drop in home prices?
Will you build more equity with this home than other properties in the same area?
What are your short-term goals for the home?
Do you plan to live in the home or use it as a rental property?
Is this your first fixer-upper?
Do you know have a lot of experience with these issues?
Interested buyers need to answer these questions because the current economy may enter another recession. If that happens, real estate prices may decline further and there will be excess inventory. With so many homes on the market, a fixer-upper may be hard to sell or the one property people avoid.
Know the Neighborhood
Once again, information is everything. Which means, study the neighborhood where this fixer-upper is for sale. Here are some helpful tips to narrow this search.
Learn the benefits of buying a fixer-upper in a specific neighborhood. Look at the quality of the public schools, jobs and other attractions.
Look at the style of the fixer upper, so you can know if this home is popular with other buyers.
Find out if the home is in a popular part of town, because a prestigious zip code is not reason enough to make a purchase.
Get details concerning zoning and building, because you may not want to buy a home in an area where restrictions prevent you from making changes or approving a costly renovation.
This data is absolutely necessary because a fixer-upper is a matter of economics or personal taste. Both of these factors have an impact on pricing, and supply and demand.
Building Equity
The most important issue involves building equity. You must find out if a fixer-upper can turn a profit. Bear these factors in mind:
The cost of repairs should not be greater than buying a new property with fewer problems, which may increase in value much sooner.
The home needs to meet your guidelines as an investment.
You have to be ready for a situation where prices may remain stagnant for several more years.
You need to have enough cash reserves to deal with another recession and too much inventory.
These suggestions will help you when reviewing a fixer-upper. Use this information to protect yourself and your finances. You will then have the ability to avoid some costly mistakes and problems.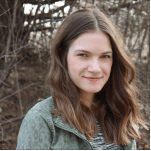 Posted by
Caitlin Wood
in
Posts
Caitlin graduated from Dawson College in 2009 and completed her Art History degree from Concordia University in 2013. She started working as a freelance writer for Loans Canada right after University, eventually working her way up to Chief Content Editor. Her work has led to a large expansion of the company's content department and she manages a staff of talented writers who are passionate about educating Canadian consumers about credit, debt, and all things personal finance. With over five ...
---