How to Protect Your Credit Report
By

Caitlin in Credit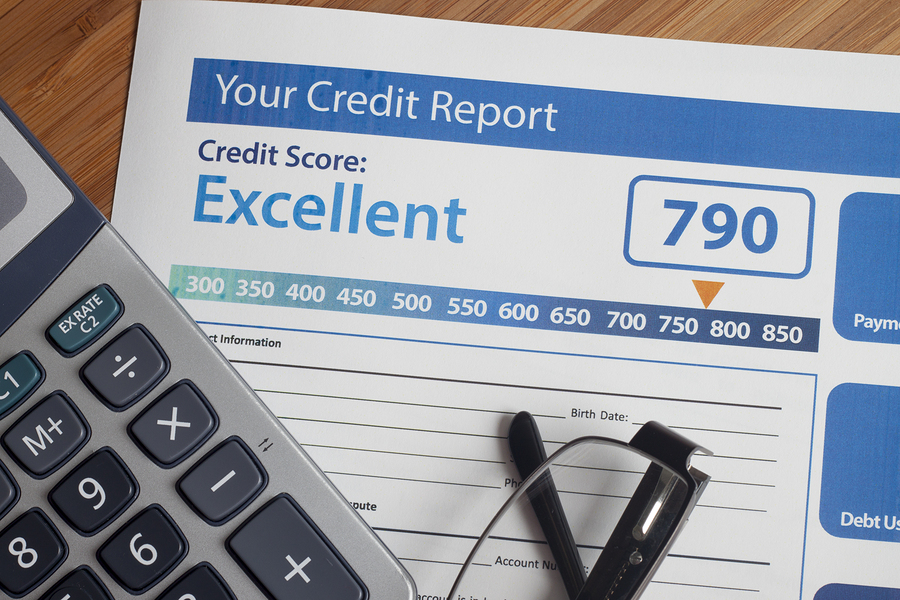 Just how much value do you place on your credit report? You may not be aware how tragic your financial life can be if you neglect to maintain a healthy credit report. No need to start panicking though since we've got you covered. We shall take an in-depth look at some of these crucial questions that may have left you otherwise scratching your head. Learning how to protect your credit report should be a top priority for you as it is your financial life line and affect all your financial decisions now and in the future.
What is a Credit Report?
A credit report is a detailed record of someone's credit history and is prepared by a credit bureau. In Canada, one of two major credit-reporting agencies maintains your credit report. It could either be Equifax Canada or TransUnion Canada. Getting this report is free of charge and you can do so by visiting their websites.
You will officially have a credit report once you apply for credit or borrow money for the first time. Your credit report includes all pertinent financial information, including:
Personal information (name, address etc.)
Employment history (current and previous employers)
Credit history summary (the number of accounts you hold, payment history etc.)
Detailed information about each of your accounts
If you wish to receive a copy of your report, the internet is the quickest way to do so. There will also be an option to get your credit score but you will have to pay for it.
How to Correct an Error
On occasion your credit bureau may make a mistake on your credit report, if this happens it is extremely important that you get it corrected as soon as possible. Errors can often negatively affect your credit history and prevent you from apply for new credit or from borrowing money.
Here are 5 things you should consider when you want a correction done on your report.
Gather evidence. If you claim to have an error in your report you must gather the appropriate evidence that proves it.
Contact the credit agency. You'll need to fill in an error correction and updating information form from the credit agency's website. The agency will verify this information with the lender who provided that information. If the lender confirms that they made a mistake, the agency will correct the information otherwise nothing will change.
Contact lender. Instead of having the agency get in touch with the lender, you could do it yourself in order to hasten the process. If your lender realizes they were the ones that made the mistake they will contact your credit bureau to correct the error on your report.
Consumer statement. Still not satisfied? You can ask the credit agency to give you a consumer statement, which is free. You will be given 100 words to gives details about the item you wish to be removed for corrected.
How to Avoid Fraud
In this era, fraudsters are becoming smarter and smarter by the day. The best way to protect yourself from identity theft is to always be aware of what is happening with your accounts. Double check to make sure that no one has opened new credit accounts under your name without your permission. Keep an eye out for suspicious transactions and follow up with your bank, lender or credit card company should you have any concerns or questions.
How to Deal with Fraud
If you are currently dealing with identify fraud and have no idea what to do or where to start you need to follow these steps in order to start dealing with the situation right away.
Note the date you realized you had been a victim of fraud and what action you took
Report the case to the police
Get in touch with the lenders and other institutions where your accounts were fraudulently affected.
Contact the credit agencies and ask for a fraud alert for your accounts.
Contact the Canadian Anti-Fraud Centre
Unfortunately once you've become the victim of fraud the process to sort everything out is often long and difficult. This is why it is so important that you get in contact with the right people and start dealing with the issues right away.
Protect Yourself
Prevention is the best way to deal with fraud. Include the maintenance of your credit accounts into your daily routine, this way you'll always know what's going on and can take action right away should you come across anything suspicious.
Contact information for TransUnion Canada (All provinces and territories except Quebec)
Mailing Address: TransUnion Canada
Consumer Relations Centre
P.O. Box 338, LCD 1
Hamilton, ON L8L 7W2
Phone: 1-800-663-9980
Website: www.transunion.ca
Contact information for TransUnion Canada (Quebec)
Mailing Address: TransUnion Canada
Consumer Relations
P.O. Box 1433, Station St-Martin
Laval, QC H7V 3P7
Phone: 1-877-713-3393
Website: www.transunion.ca
Contact information for Equifax Canada
Mailing Address: Equifax Canada
Consumer Relations Department
P.O. Box 190, Station Jean-Talon
Montreal, QC H1S 2Z2
Phone: 1-800-465-7166
Website: www.equifax.ca
---