Debt Management Program vs. Consumer Proposal
In Canada, a debt management program (sometimes referred to as debt consolidation) and a consumer proposal are two similar ways to come to an agreement with your creditors, to change the terms of your debt repayment and on occasion reduce the amount owed.
On the surface these two debt relief options can often seem one and the same, making it confusing for those trying to choose which type of debt relief is best for their needs. But it's important to understand that a debt management program (or a debt consolidation program) is not a synonym for a consumer proposal, they are two different options best suited for different debt situations.
Learn about what to expect when enrolled in a debt management program, here.
The table below should help you understand both the obvious and subtle differences while letting you compare the advantages and disadvantages.
| | | |
| --- | --- | --- |
| | Debt Management Program | Consumer Proposal |
| Legally Binding | DMPs are not legally binding therefore your creditors do not have to cooperate. DMPs are a voluntary agreement. | A consumer proposal is a legally binding process. More than half of your creditor must agree to your proposal for it to be accepted. |
| Interest | It's possible to get your interest rates reduced or frozen, depending on what your creditors agree to. | All the debts covered by your proposal are frozen, this means interest is not accrued anymore. |
| Collections | Creditors that do not wish to participate can continue to call you and seek repayment. | There is a "stay of proceedings" put on your accounts; this means that your creditors must stop all actions against you. |
| Assets | Typically you will keep all your assets. | Typically you will keep all your assets. |
| Amount Repaid | Typically you will need to pay back the full amount you owe. | You may only need to pay back a portion of the amount of owe. |
| Payment Schedule | Generally speaking most DMPs require monthly payments. This may depend on your program. | Single monthly payments based on your financial situation are most common, again this may vary. |
| Fees | Depends on the program you choose. | Fees are set by government and are typically included in your monthly payment. |
| Cooperation of Creditors | Since a DMP is not legally binding and your creditors do not need to participate, there is no way to deal with uncooperative creditors. | If more than 50% (monetarily) of your creditors agree to your proposal the others must also cooperate. |
| Repayment Period | Debt must be repaid in 4 to 5 years. | Debt must be repaid in a maximum of 5 years. |
| Credit Counselling | Credit counselling is optional. | You are required to attend credit counselling. |
| Credit Rating | A DMP remains on your credit report for 3 years after your debts are repaid in full. It will show up as a R7 rating. | A consumer proposal remains on your credit report for 3 years after the proposal has been completed. It will show up as a R7 rating. |
Want to pay off your consumer proposal and start building credit faster?
Successful Debt Relief
Whichever option you choose, it is up to you to make sure you complete the process successfully. Debt relief of any kind can be very helpful, allowing for a fresh start and providing a sense of accomplishment when your debts have finally been paid off. Make sure you always:
Make your payments on time and in full.
Attend your meetings with your trustee or counsellor and are ready with questions and willing to work hard.
Adhere to any and all requirements associated with your program or proposal.
Looking for Help?
Need More Information on Debt Relief?
Watch this video, "Understanding Consumer Proposals"
Or this video, "The Ins and Outs of Debt Consolidation"
Check out this article, "Consumer Proposal vs. Bankruptcy"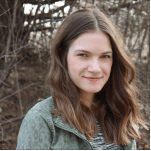 Posted by
Caitlin Wood
in
Debt
Caitlin graduated from Dawson College in 2009 and completed her Art History degree from Concordia University in 2013. She started working as a freelance writer for Loans Canada right after University, eventually working her way up to Chief Content Editor. Her work has led to a large expansion of the company's content department and she manages a staff of talented writers who are passionate about educating Canadian consumers about credit, debt, and all things personal finance. With over five ...
---