What is Consumer Debt?
Pretty much everyone understands the concept of debt, yet, not everyone understands exactly what kind of debt they have. If you do not know what the difference between all your different debts is, then this article is a must-read. Understanding the difference between certain types of debt is a necessity for managing your finances successfully. With this knowledge you will also be able to pay off your debts more efficiently and use your credit more strategically.
Determine which type of debt management is right for you.
Consumer Debt Defined
Essentially consumer debt is money that is owed to a lender or creditor as the result of purchasing items, things like clothing and electronics, that are consumable and that do not appreciate in value over time. Unlike a business that takes on debt to fund an investment, this debt is taken on to purchase a good, such as a car. Carrying around a lot of consumer debt is not beneficial and can put stress on your income and reduce your likelihood of being able to make regular payments. The worst case scenario is that if your consumer debt grows too much or you are unable to manage it properly, it will lead to bankruptcy.
On a far more positive note, consumer debt it not inherently a bad thing. For example, you could go into consumer debt in order to boost your earning power, such as taking out a car loan in order to be able to travel to a higher paying job.
Secured Debts and Unsecured Debts
The first distinction you need to familiarize yourself with is the difference between secured and unsecured debts. Secured debt has collateral and unsecured debt do not. Your mortgage and car loans are secured debts; if you don't repay your lender they are legally able to seize whatever was used as collateral, in most cases this would be your car or house, to cover the debt. Secured debt always involves putting up something of value that you could lose if you don't make consistent payments.
Unsecured debts do not involve collateral. In this case your property cannot be seized. But, lenders can penalize and threaten you, or even take legal action against you. The only case where your property can be seized is if a lender successfully sues you. Credit card debt is generally unsecured, and this is why credit card companies have collection agents.
Generally speaking a credit card is an unsecured type of credit, but certain credit card companies offer secured credit cards. For example, if you put down a deposit of $500 then you'll have a $500 credit limit. If you default on your payments, that $500, which acts as security, can be seized to cover your debt.
Revolving Debt and Installment Loan Debt
There are also differences in how you make payments each month. In the case of installment loan debt, you pay a fixed amount every month. This is how it works with your car loan and mortgage for example. The advantage here is that you know exactly how much to pay each month. Revolving debt is debt that does not have fixed monthly payments (click here for more information on revolving debt). So, since you don't spend the same amount every month on your credit card, credit card debt is considered revolving debt.
Knowing Where Your Debts Are Coming From
It's important that you know what the source of your debt is. This means both how you got into debt and the lender or creditor that currently holds your debt. While there are countless different ways to tackle your debts, we always suggest paying off the debt with the highest interest rate first and so forth.
The source of your debts is where you'll find out which debt to start with. Some debt sources have greater interest rates than others. Major credit card companies and banks will typically have lower interest rates than retail credit cards.
Debts That You Can and Cannot Consolidate
The majority of your unsecured debts can be included in most types of debt consolidation. There are other specific forms of consolidation such as with student loans, where installment student loan debt is consolidated with a special consolidation loan. Even though payday loans and fast cash advances are technically unsecured revolving debts, sometimes these contracts come with clauses that keep you from being able to consolidating them.
Want more information on debt consolidation? Take a look at this article.
You Are Not Alone
Earlier this year, The Globe and Mail reported that Canadians ended 2015 with a record high level of debt. As low interest rates persist, the housing market has seen the strongest year of household debt growth since 2011. Canada's household debt-to-income ratio spiked in the second half of 2015 and, at the end of the past year, households held more than $1.65 in debt for every dollar of disposable income.
While debt is a serious issue in Canada, it's always possible for you to kick start your debt repayment plan and work towards being debt free.
Check out our infograph, Oh Canada: The Rise of Household Debt.
The Next Step
If you're currently struggling with consumer debt and you're looking for the light at the end of the tunnel, you have options. We can connect you with the best debt management solution for your unique situation and help you start the process of paying back your consumer debt.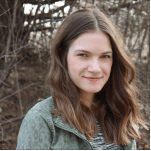 Posted by
Caitlin Wood
in
Debt
Caitlin graduated from Dawson College in 2009 and completed her Art History degree from Concordia University in 2013. She started working as a freelance writer for Loans Canada right after University, eventually working her way up to Chief Content Editor. Her work has led to a large expansion of the company's content department and she manages a staff of talented writers who are passionate about educating Canadian consumers about credit, debt, and all things personal finance. With over five ...
---