How to Avoid a Consumer Proposal Annulment
A consumer proposal is a type of debt relief. In Canada, a consumer proposal is a way out if you wish to ease the burden of your debt while not having to go as far as bankruptcy. This mode of debt relief facilities the settlement of your debts with your creditors, the goal is to reduce the amount of money you have to pay back. A consumer proposal is usually taken up when the debt accrued is more than $1,000; it is a great alternative to bankruptcy in the sense that it offers the same perks of bankruptcy but is significantly less damaging to your credit. Interest and fines cease to accumulate and you get to settle for a lesser amount than you actually owe.
While a consumer proposal is a great debt relief option and could prevent you from having to file for bankruptcy but it is possible to have your consumer propsal annulled on you and you could lose all the benefits. Breaching the terms and conditions of your consumer proposal will lead to you getting the deal annulled which can mean a disaster for your finances. This is why it's of the utmost importance that you know how to prevent this from happening to you.
Why Are Consumer Proposals Annulled?
A consumer proposal can usually be annulled when one of the three specific terms are not honoured. This is to say that abiding by all the rules of the proposal is the only way in which you can keep the agreement going until you've regain financial stability.
The first reason as to why a consumer proposal can be annulled is the failure to file your income tax return. In the stipulations of the proposal, you are required to file your income tax return and ensure you meet all the tax regulations and criteria of the province you live in. This is what allows the authorities to substantiate your status and uphold the agreement of consumer proposal. Failure to submit the return thus serves as a breach of the rules which can automatically lead to the annulment of the deal.
The second factor that can lead to the annulment of your consumer proposal agreement is the failure to pay the agreed payments. With a consumer proposal, the debts are usually not written off in entirety but they are instead reduced to amounts that can be paid back comfortably while the rest of the debt may be forgiven. This gives you the chance to comfortably submit your payments and be rid of your debts with ease. Failure to pay back the agreed upon amount is what can lead to the annulment of your consumer proposal agreement which will in turn reinstate all the fees and interest that you would have had to pay if you had never filed for a consumer proposal in the first place.
The third scenario that can lead to the annulment of consumer proposal is a court order. Annulment by court order is normally exercised when you go for up to 3 months without making a payment of the agreed amount. Not making your payments on time will force the court to declare that the agreement is made null and void, and this normally indicates that all the payable fees are reinstated. To avoid this, delayed and late payments should be avoided at all costs. If for any reason you project that you may not be able to submit the agreed amount due to a specific reason concerning your income you need to report this to your trustee right away to discuss your options. It is possible to reduce your payments and extent your term so that you can continue to make payments on time.
Want to pay off your consumer proposal and start building credit faster?
Always Avoid Annulment
A consumer proposal can help you regain control over your finances and get your life back on track. Therefore if you are given this second chance it is extremely important that you do not do anything that might end in an annulment. Educating yourself on the reasons why a consumer proposal might get annulled is one of the best ways to avoid an annulment all together. Capitalize on this second chance by staying within the rules and regulations set out for you, always make your payments on time and in full and make sure you always file your tax return every year until your consumer proposal has been completed.  A consumer proposal is the perfect alternative to bankruptcy, it will help you deal with your debts and work towards a brighter financial future.
Watch this video for more information on consumer proposals.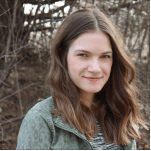 Posted by
Caitlin Wood
in
Debt
Caitlin graduated from Dawson College in 2009 and completed her Art History degree from Concordia University in 2013. She started working as a freelance writer for Loans Canada right after University, eventually working her way up to Chief Content Editor. Her work has led to a large expansion of the company's content department and she manages a staff of talented writers who are passionate about educating Canadian consumers about credit, debt, and all things personal finance. With over five ...
---