Understanding Secured and Unsecured Debt
There are only two major categories that sort all lending products: secured and unsecured. Applying for a secured loan means that you'll need to put up some type of collateral (it depends on what type of loan you want) and applying for an unsecured loan means you won't need to put up any type of collateral.
No matter what type of debt you need to take on, either secured or unsecured, your potential lender will extensively analyze your credit history. Generally speaking, a secured loan is easier to be approved for as the collateral will protect the lender if you were to default on your loan. To be approved for an unsecured loan there are more criteria that you must meet, as the risk a lender takes on is greater. Here is a breakdown of the differences between secured debt and unsecured debt.
Secured Debt
In a majority of cases, the biggest secured debt the average person has is a mortgage. That is the kind of loan that finances the purchase of a house. This type of debt is secured by the house that you are purchasing. What this means is that if you become unable to make your mortgage payments your house can legally be seized by your lender and then sold to pay off the remainder of your mortgage.
This is, of course, a worst case scenario and not something that the average homeowner needs to worry about (these days lenders typically won't approve a mortgage unless the borrower can absolutely make their payments). A lender will only seize your security (the house) due to the following reasons:
If you fall behind on the agreed payments on your loan
If you run off without completing your loan repayment
If you inform your lender that you are unable to repay the loan in totality
If your lender seizes your security (the house) to recover the money they've lent you, the process is known as foreclosure. If the amount that your lender is able to sell the house for does not cover the total cost of your mortgage, you'll need to make up the difference.
Of course, not all secured loans are mortgages; it is, however, the most common form of secured debt and therefore a great example to explain how the process works.
In the case of bankruptcy, secured debt is normally not discharged. If you need to file for bankruptcy and you have a mortgage and want to keep your home you'll be required to continue making payments. If you file for bankruptcy and you have any other form of secured debt you'll also need to continue to make payments on those or sell the asset that is acting as collateral.
Secured loans are typically easier to get as there is collateral involved. Your income, job and credit history will be analyzed but your creditworthiness or credit score isn't quite as important. If you're having trouble being approved for a loan then you might want to discuss with your potential lender the possibility of applying for a secured loan, it can be a great option for credit-constrained individuals.
Unsecured Debt
The most common form of unsecured debt is credit card debt. If you are unable to pay off your credit card bill you won't have anything seized from you. You will, however, be charged high-interest rates, late fees, and your credit account could potentially be put into collections.
Another form of unsecured debt is an unsecured personal loan. This type of loan has no collateral associated with it and therefore the lender takes on a greater amount of risk. Because of the risk, your creditworthiness will be greatly considered before you are approved. If your credit score is high and you have a good credit history that shows you are able to handle money responsibly your chances of being approved are high. If your credit score is low and you have a credit history that shows you are unable to deal with money responsibly then you probably won't be approved for an unsecured loan.
Because there is no collateral associated with unsecured debt you won't have anything seized from you if you stop making payments. For example, if you used your credit card to purchase new furniture your credit card company won't take away the furniture. Or if you used your unsecured personal loan to pay for a car, your car won't be seized. Your lenders, however, will probably place your accounts into collections and you'll have debt collector hounding you. Your credit score and history will also be negatively affected.
How to Get Approved
The type of debt you take on and whether or not you'll actually be approved depends greatly on your past and current financial situation. People with great credit histories and scores will have an easier time being approved for all types of credit. People with less than great financial pasts will have more difficulty. Taking on debt is a serious commitment and should only be done for serious reasons. Whether your debt is secured or unsecured, you need to be prepared to make payments on time until you've paid off your debts in full.
---
★
★
★
★
★
Rating of 5/5 based on 4 votes.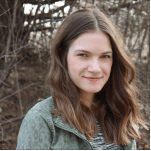 Posted by
Caitlin Wood
in
Debt
Caitlin graduated from Dawson College in 2009 and completed her Art History degree from Concordia University in 2013. She started working as a freelance writer for Loans Canada right after University, eventually working her way up to Chief Content Editor. Her work has led to a large expansion of the company's content department and she manages a staff of talented writers who are passionate about educating Canadian consumers about credit, debt, and all things personal finance. With over five ...
---