Car Loans 101: Check Your Credit Score First
Before you start shopping for a new car and a new loan to pay for it you need to check your credit score. You've heard it before and you know it's the right thing to do so why do most people still forget to check? It's one of the biggest mistakes people who are looking to buy a car make; the average person typically looks for the car they want then, after they have their heart set on a certain model, decide to check their credit score.
If you are currently looking to purchase a new vehicle, stop right now and go check your credit score. This way you'll have a better idea of what kind of car you can realistically afford and won't be disappointed when you can't get your dream car right away.
When shopping for a car you want to know what you're doing and what you're in for. Knowing what your credit score is will also allow you to have a general idea of what kind of interest rate you should be offered. This way your sales associate won't be able to take advantage of you and try to offer you an abnormally high interest rate. Prepare yourself by checking your credit score first so you can be confident you're getting the best rates and deals on the car you want.
The Basics
Here is some basic information should know about both your credit report and your credit score. In Canada there are two major credit bureaus that gather and rate your credit information, Equifax and TransUnion. These two companies compile all your credit information and then create a credit report for you. Your credit report includes all your personal information as well as all your current debts, the types of debt you have, your lenders' information, payment history, inquiries that have been made about your credit and any delinquencies or bankruptcies.
Your Credit Score
With all this information, each credit bureau scores your credit on a scale from 300 to 900. 300 is the worst score you can get and 900 is the best, generally speaking a good score would be anything over 700. Potential lenders use your credit score to decide your creditworthiness and whether or not you run a risk of defaulting on a loan. A low credit score will make being approved for loans and new credit difficult and can lead to high interest rates because you will be seen as a risk.
If you're looking to buy a car then having a higher credit score will definitely help you. The best auto loan rates are reversed for those who have high credit scores. Therefore checking your score before you head to the dealership is extremely important as it will show you whether or not you should improve your score before you make the decision to buy a car.
Checking your Credit Report and Credit Score
In Canada if you want to check your credit score you need to pay for it, you'll pay rough $10 for it from one of the two major credit bureaus. You can however get your credit report for free, but if you're in the process of looking for a new car we suggest that you pay the $10 and get your credit score as well. Here's all the information you need to request your credit report and score by both telephone and mail.
By Phone
Equifax number is 1-800-465-7166
TransUnion number is 1-800-663-9980 or 1-877-713-3393 for those living in Quebec
By Mail
If you want to request your credit report and score through the mail you'll need to print out one of these forms and fill it out. You also have to include photocopies of the front and back of two pieces of identification. The mailing addresses are on the forms.
Mistakes
Unfortunately mistakes happen even with your credit information. People who have the same or similar names or similar Social Security numbers sometimes have their information switched and confused. Accounts that have been closed sometimes still appear to be open on credit reports and even accounts that don't exist sometimes show up. More often than not mistakes on your credit report will negatively affect your credit standing. This is why it's of the utmost importance that you check your credit report and score, not only regularly but also before you decide to purchase a new car.
If you do have errors on your credit report you'll need some time to contact the credit bureaus and get the errors corrected. The credit bureaus are required to investigate any issues and will usually get back to you within 30 days.
Dealing with Bad Credit
Lots of people have credit scores that are lower than they would like them to be, the good news is you can work to improve a bad credit score. Make sure you always pay your credit cards on time and in full and don't get stuck in the minimum payment trap. If you're worried about your low credit score and how it will affect your ability to get a car loan then take some time to build up your score and pay off your debts. If you can't wait too long and need a car right away prepare for your dealership to offer you a higher than average interest rate, car dealerships see bad credit as a red flag.
Keeping track of your credit score is part of being financially independent and responsible. Request a copy of your report and pay for your credit score, this way you'll be prepared for all future financial transactions.
Related Articles
---
★
★
★
★
★
Rating of 5/5 based on 1 vote.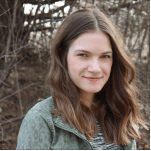 Posted by
Caitlin Wood
in
Credit
Caitlin graduated from Dawson College in 2009 and completed her Art History degree from Concordia University in 2013. She started working as a freelance writer for Loans Canada right after University, eventually working her way up to Chief Content Editor. Her work has led to a large expansion of the company's content department and she manages a staff of talented writers who are passionate about educating Canadian consumers about credit, debt, and all things personal finance. With over five ...
---