Lamina Reviews, Ratings And Fees 2020
WEBSITE
https://lamina.ca/
Presentation
Who Is Lamina
Lamina specializes in approving Canadian consumers for loans up to $1000 in less than 12 hours. Consumers can take advantage of either their convenient online application or call in to speak to one of their many qualified loan agents. If you're currently experiencing an unexpected expense or need extra funding for a car repair, Lamina has the options you need.
Services
Offered Services
Loan Range

Rate & Terms

Product Details

Eligibility

Requirements & Documents

Personal Loan

Up to $1000

Interest Rate

30%

Term (Months)

3 - 5

Funding Time

12 hours or less

Funding Method

Repayment Options

Steady income 18 years of age or older
A paystub Void cheque 30 days Of banking Photo ID
Reviews
Reviews & Ratings
Is Lamina legit or a scam? See what others have to say.
Don't waste your time. Paid back loan, and still got rejected for another loan. Company lacks loyalty.
This company was great. They actually respond to my text message questions and I got funds when they said I would.
Wow the service was fast and they did not need any documents to be sent to them!!!
Terrible service! At the start it all looked good aside from the high interest rate, then after pre approving and making me send in all my bank info a... read more
Excellent company, they helped when most others did not. Give them a try.
Denied due to not enough deposit history from my job, states they only need 30 days but they went back all the way to September. They are liars. STAY ... read more
Quick and easy process even after a bankruptcy. Not ideal for long term use but great if unexpected expenses pop up.
Jokers Lamina to put it in perspective. The amount of disrespect they show their clients I'm so surprised that they're still in business. ... read more
Look elsewhere for your loaning needs. STAY AWAY. Very unprofessional. They make it seem easy but they overcharge and make things very uncomfortable. ... read more
Same situation as most ppl reported. Give all personal information sign contract…wait…denied because I make over 2,000.00 per month? And i... read more
Nope not a good place to get a loan. Never will use them again.
I enjoyed applying without returning any documents and I got an answer in 20 minutes. I'm really happy and the money helped me out quite a bit. ... read more
I love this company. I am long term customer because of how easy and fast and friendly the service is!
I feel like they are one of the better services I have used. The application process was so easy and I had a response quickly. I requested an etransfe... read more
This is a trusted service provider in Canada.
Take all your info and access banking only to say NO every time for absolutely the most ridiculous reasons. Told me no because I withdrew my pay and p... read more
They leave you in limbo for a day and then say no can't help. Would have rated 0.
Liars and disrespectful people. They will find any excuse not to give you a loan that never makes sense. On top of that they don't explain why.
They make it seem that the process is quick and easy though they review your banking and they make decisions that don't make sense. Would never ... read more
---
The provider displayed on this page has not endorsed this listing.
Review Widget
Want to show off your rating on your website? Copy the code below to embed our review widget on your website.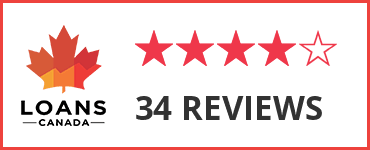 Learning Center
Videos
Learning Center
Infographics
Learn everything you need to know about getting a credit card payment deferral.