Canada Drives Reviews, Ratings And Fees 2020
ADDRESS
Suite 600, Two Bentall Centre 555 Burrard Street
Vancouver, British Columbia
V7X 1M8
BUSINESS HOURS
24/7 customer service
WEBSITE
https://www.canadadrives.ca/
Presentation
Who Is Canada Drives
Canada Drives offers affordable car loans to Canadians regardless of their financial past. They've partnered with over 350 dealerships across the country so you can get the car you want and the loan you need. Their simple online application can be completed and submitted from the comfort of your own home, no need to visit your bank.
What Does It Take To Qualify With Canada Drives?
As mentioned, Canada Drives can connect you with vehicle-based financing from various lenders across the country. 
In order to be approved by Canada Drives, you must:
Be at least the age of majority in your province or territory (18 – 19+)

Be a permanent Canadian resident

Possess a valid Canadian driver's license

Have a steady source of employment for at least 3 months

Earn a minimum monthly income of $1,500

Present a stamped pre-authorized debit form or VOID cheque

Show proof of your address and active bank account (most recent paychecks and bank statements) 
One of the best benefits of the Canada Drives network is that they accept clients who have bad credit. However, the best way to access good approval chances, large loan amounts, low-interest rates, and decent repayment term conditions is by applying with a solid income, a decent credit score, and strong finances overall.
While it isn't necessary to put any money down when you apply, offering a solid down payment can also go a long way in helping you secure favourable car loan conditions. After all these requirements have been met, your loan should be deposited as a lump sum directly into your bank account. However, you may also be able to apply for an in-house financing package through one of Canada Drives' dealership partners.   
How Can Prospective Borrowers Apply With Canada Drives?
Although Canada Drives does have a help centre that you can call toll-free, as well as a head office located in downtown Vancouver, the majority of their business is done through their website, which is where you'll need to apply. Don't worry, because the application process is relatively simple and only takes a few minutes to complete. 
Once you've submitted your application and gained pre-approval, it shouldn't take them more than 48-hours to connect you with one of their dealership partners. Depending on which lender you apply with, your loan may even be deposited within the same day and applications can be filled out from anywhere in the country.
What Features Can You Access With a Car Loan Through Canada Drives?
Remember, Canada Drives is technically a credit network, so their main goal is to set you up with an auto loan lender or vehicle dealership in your area. Luckily, they are partnered with over 350 different dealerships country-wide, so finding the right vehicle financing solution won't be too difficult. 
In addition, you can gain access to all of these helpful features and services:
Vehicle loans of $500 – $35,000

Adjustable interest rates of 29.99% – 46.96%

A variety of credit cards (guaranteed, rewards, low interest, etc.) 

Freedom to use the Canada Drives Car Loan Calculator

Flexible repayment terms of 9 – 60 months (longer terms may be possible) 

The option of making weekly, bi-weekly, or monthly payments

Possible in-house financing options through certain dealerships
What Costs May Be Included With a Car Loan?
Once again, it's important to keep in mind that Canada Drives will connect you with one of their third-party auto lenders or dealerships, each of which will have a different way of doing business and approving potential clients. As a result, the overall costs associated with your particular vehicle loan could vary from source to source. 
That said, here are some of the common costs that you may have to factor into your budget once you're approved for a car loan:
The loan principal

Your interest rate 

Administrative fees

Loan origination fees

Defaulting penalties (for late, short, or missed payments) 

Various dealership fees 
Frequently Asked Questions
What types of vehicles can you buy through Canada Drives?
The answer is, almost any vehicle make or model that you can think of, including SUVs, sedans, minivans, hybrids, and trucks. However, you must also remember that not every type or brand of car will be available at every dealership you inquire with. 
Will a car loan affect my credit score?
Before you apply for any credit product, car loans included, it's extremely important to understand that your upcoming payments could have a serious impact on your credit report and credit score in both a positive and negative manner. While some auto lenders and vehicle dealerships do not work with either of Canada's main credit bureaus (Equifax and TransUnion), many will regularly report your payment activity to them.  Essentially, every payment that you make in full and on schedule will look good on your credit history and gradually elevate your credit score, making you a more appealing client when you apply for new credit in the future. Unfortunately, every payment that's late, short, or missed will have a totally opposite effect, eventually giving you bad credit and making it harder for you to obtain favourable credit products later on. 
What are the pros and cons of applying with Canada Drives?
Still not sure if Canada Drives is the right vehicle financing network for you? That's understandable. After all, buying a car is one of the most significant decisions you can make and could involve a considerable amount of money, even if you're financing a used model. So, it's a good idea to weigh all the positive and negative aspects of Canada Drives prior to applying them.

Benefits
Interest rates and repayment plans are adjustable
Responsible payments may improve your credit report and credit score
Warranties, discounts, and other perks may be offered by some dealerships
Borrowers who have bad credit, low incomes, or live on government assistance may be accepted 
Healthy finances and a large down payment can help you access favourable rates and loan conditions
Canada Drives can connect you with hundreds of different vehicles and financing sources, as well as personal loans, secured loans, and credit cards
Drawbacks
Interest rates are relatively high
Unhealthy finances and bad credit can limit your borrowing options
Your desired vehicle's price may be beyond Canada Drives' loan limits 
Services
Offered Services
Loan Range

Rate & Terms

Product Details

Eligibility

Requirements & Documents

Car Loan

$500 - $35,000

Interest Rate

$29.99% – 46.96%

Term (Months)

9 - 60

Funding Time

Funding Method

Repayment Options

Age of majority in your province Permanent Canadian resident
Reviews
Reviews & Ratings
Is Canada Drives legit or a scam? See what others have to say.
This is a trusted service provider in Canada.
These guys are legit helped me out when no one else would.
Canada Drives helped me get a new car to drive my kid around, thank you Canada Drives!
I needed a truck and they helped me out, would recommend them.
---
The provider displayed on this page has not endorsed this listing.
Review Widget
Want to show off your rating on your website? Copy the code below to embed our review widget on your website.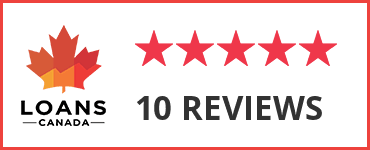 Learning Center
Videos
Learning Center
Infographics
Learn everything you need to know about getting a credit card payment deferral.