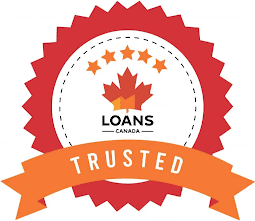 Join
millions

of Canadians who have already trusted Loans Canada Find A Lender
Provider Details
Who is SharpShooter Funding?
SharpShooter Funding offers Canadian business owners a variety of solutions to meet their small business funding needs. If you're an owner looking for additional capital to help support and grow your business, SharpShooter Funding provides an alternative option for those business owners who have been turned down by the banks and credit unions.
How Can Someone Become a Client at SharpShooter Funding?
Depending on what kind of business you're running and how much annual revenue it's expected to generate, it can sometimes be difficult to qualify for financing with banks and credit unions. This is where SharpShooter Funding can help. SharpShooter caters to potential clients who operate in many different industries, including but certainly not limited to:
Dental

Healthcare

Wholesale

Automotive

Construction

Food & Beverage

Logistics

Retail
Before you apply, keep in mind that qualifying for business funding may require a few more steps than applying for traditional business financing directly through a bank. However, if you're already a business owner or you have a viable business plan, you can check out SharpShooter's pre-approval form, which only takes a few minutes to fill out.
What Does the Application Process Look Like?
Another great benefit that SharpShooter offers is its online application process. This means that Canadian business owners can apply from anywhere in the country and from the comfort of their own home when they have the time.
If you're looking to get pre-approved, there are a few personal details you'll have to fill out, such as your:
Full Name

Phone Number

Email Address

Home Province/Territory
You'll also have to provide some information related to your business, such as:
Your operation's average monthly revenue ($5,000 – $100,000+)

The starting date of your enterprise

How much funding you need

When you need the money by

Your business plan
If applying for some of their services (Start-Up Funding, etc.), you may also have to provide copies of specific documents, such as your:
Driver's License

Business License

Business Plan

Bank Account Number

Equipment Quote

VOID Cheque or Pre-Authorized Debit Form

Articles of Incorporation
What Business Financing Products Does Sharpshooter Offer?
SharpShooter offers numerous types of business funding solutions. Some of their most notable products include, but aren't restricted to:
Working Capital – One of the main solutions in SharpShooter's repertoire, a working capital loan is a lump sum of money that you can use to finance your short-term business goals, such as small investments, payroll bonuses, and new inventory. In this case, you can borrow up to $300,000 with a repayment term of 6 – 24 months and your installments can be made on a weekly or daily basis.
Unsecured Business Funding – There are a few types of unsecured funding available through SharpShooter, such as short or long-term loans and business lines of credit. The main benefit here is that no collateral is necessary for approval. Although this can lead to higher interest rates, your assets (vehicles, buildings, etc.) will not be at risk if you default on your payments.
Merchant Card Processing – For businesses that accept debit and credit card transactions, merchant terminals are perfect for improving cash flow, giving you direct access to working capital, and adding convenience to your operation.
Commercial Mortgages – You can apply for a commercial mortgage to finance any buildings or other real estate properties for your business. Fortunately, these mortgages are even open to clients with bad credit.
Start-Up Funding – Remember, SharpShooter doesn't just fund existing enterprises. They can also set new businesses up with working capital loans of up to $150,000 with repayment terms of 6 months to 4 years and interest rates of 7.9% – 19.9%. Other start-up funding tools that you can access include business credit cards, small business grants, BDC microloans, and creative crowdfunding. You can even finance business equipment, then use it as collateral for a secured loan with better conditions.
What Sets SharpShooter Funding Apart From Its Competitors?
As mentioned, one of the main selling points of SharpShooter Funding is that they cater to clients from all walks of life, in any industry, Canada-wide. Not to mention the huge variety of business financing solutions they offer. Some of their other benefits include:
Same-day approval for loans of $1,000 – $300,000

Adjustable/competitive interest rates

Fewer requirements than banks, credit unions, and government lenders

Approval is largely based on your business's health, rather than its credit

Funding times of 1 – 3 business days (for certain products)

Canadian business funding amounts of up to $250,000 per 5-years

Positive reviews and honourable mentions from:

Forbes

National Post

Sports Illustrated

Yahoo! Finance

Canadian Lenders Association (CLA)

deBanked

Loans Canada
Frequently Asked Questions
Does SharpShooter Funding approve bad credit borrowers?
Generally speaking, bad credit refers to borrowers who have a credit score under 600, often due to missed payments, financial delinquencies (consumer proposal, bankruptcy, etc.), or other problems related to unpaid debt. For many banks and other traditional lenders, this is a sign that you won't keep up with your payments, so the result can be a rejected application, access to less credit, or higher interest rates. SharpShooter Funding offers plenty of financing options for business owners with bad credit. In fact, many of their services don't require you to have a minimum credit score at all. You can even increase your approval odds and earn better product conditions when you:
Offer one or more assets to be used as loan security (collateral)
Find a qualified guarantor to co-sign your application
Request a smaller amount of financing or shorter repayment period
What can I use a business loan for?
This mainly depends on what type of financing you're looking to apply for. After all, there are specific products for specific business needs, as you would see with merchant processing or commercial mortgages. However, the general funding can be used to finance almost anything, including but definitely not restricted to:
Purchasing, leasing, or repairing business equipment
Workspace renovations, repairs, and additions
Expansion to new buildings, properties, and areas
Consolidating high-interest debts
Stocking up on inventory, supplies, and other necessities
Advertisements, promotions, and other marketing strategies