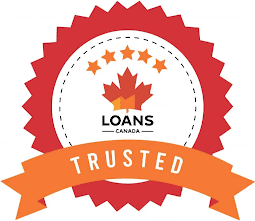 Join
millions

of Canadians who have already trusted Loans Canada Find A Lender
Provider Details
Who is Clutch?
Clutch is Canada's largest online used car retailer, delivering a seamless, hassle-free car buying and selling experience to Canadian drivers. Consumers can shop hundreds of used cars online, get the right one delivered to their door, and enjoy peace of mind with Clutch's 10-Day Money-Back Guarantee.
How Does Clutch Work?
The great thing about Clutch is that you can buy a new to you car, sell your car, or trade-in your current car. There is an option for everyone.
How To Buy A Car From Clutch
Buying a car from Clutch is fast and easy. You can choose from hundreds of vehicles and once you find a car you like all you need to do is click 'Start Purchase' to begin the checkout process.
You can finalize the paperwork and confirm delivery entirely online, but there are customer advisors available to help. Following delivery, you have a 10-Day Money-Back Guarantee, which means that if you change your mind during those first 10 days, you'll get your money back. No questions asked.
How To Selling A Car To Clutch
Selling your car to Clutch is also easy and can be done online. Go to the Sell or Trade page on Clutch's website and enter a few details about your vehicle (location, VIN, proof of ownership, etc.) You should get a firm offer in a few minutes.
If you're happy with the offer, you can accept it and move on to the next step. Dropping your car off.
You can drop your car off at whatever facility is nearest to where you live. Or better yet, arrange for Clutch to pick it up. Once your car has been picked up, Clutch will wire you the money.
Clutch Can Also Take Care Of Financing
Clutch offers in-house financing for your car purchase. They have exclusive partnerships with Canada's top lenders to get you the best rates. If you're not sure how much you'll qualify for, you can get pre-approved in minutes through their online application.
Car loans through Clutch are open-ended and can be paid off anytime without prepayment penalty fees. To be eligible for Clutch financing you'll need to provide:
Personal identification information
Income information
Driver's licence
Car insurance
Advantages Of Using Clutch
Cars Sold Through Clutch Are Inspected – Every car sold at Clutch undergoes a 210-point inspection to ensure the car is clean and safe to drive.
Offers Financing – If you don't have the cash to purchase the car upfront, Clutch offers affordable car financing plans. They've partnered with many different financial institutions, including some of the big banks in Canada. Through these partnerships, they offer competitive rates and affordable payment plans.
Get Your Car Delivered To Your Door – Once you purchase your car online, Clutch will deliver your car straight to your front door.
Trade-In Your Car – If you have a car you'd like to trade in, you can calculate how much you can trade it in for using Clutch's calculator.
Is Clutch Right For You?
If you're looking for a stress-free and completely online process to buy a car, Clutch is a great option. Simply choose from hundreds of quality cars, add your payment method (including Clutch financing) and have your car delivered to your door. No in-person visits or haggling is required!
Clutch FAQs
What provinces does Clutch service?
Clutch offers its 100% online car buying and selling experience to customers in Ontario, Nova Scotia, New Brunswick, and Prince Edward Island.
Are Clutch cars certified?
All cars sold by Clutch undergo a 210-point inspection to ensure they're safe to drive. Moreover, they come with a complimentary 90-day protection plan that provides coverage for various car issues.
Can I test drive my car before I buy it?
While you can't test drive the car before buying it at Clutch, you can test drive it and inspect it yourself after it's delivered. With their free 10-Day Money-Back-Gaurantee, you can return the car if you're not happy with it.