Easylease Corp Reviews, Ratings And Fees 2020
ADDRESS
23 Lesmill Rd. Suite #302
Toronto, Ontario
M3B 3P6
BUSINESS HOURS
Monday to Friday 8:30 am - 5:00 pm
WEBSITE
https://www.easylease.ca/
Presentation
Who Is Easylease Corp
For more than 20 years, Easylease Corp has been a provider of leasing and financing solutions for Canadian businesses in search of new or used equipment for their operations. However, they also offer business loans, asset-based lending, lease lines of credit, sales leasebacks, and receivables factoring. Visit their website today to apply, request a quote for your equipment loan, or check out the local charities they support.
Services
Offered Services
Loan Range

Rate & Terms

Product Details

Eligibility

Requirements & Documents

Equipment Loan

Up to $5,000,000

Interest Rate

4.5%

Term (Months)

24 - 72

Funding Time

1-2 days (depending on loan amount)

Funding Method

E-transfer

Direct deposit

Cheque

Repayment Options

Monthly payments

Must have an active business for at least 2 years

Completed application form

Other requirements may follow application
Reviews
Reviews & Ratings
Is Easylease Corp legit or a scam? See what others have to say.
We have used the services of our representative, Nancy Grant Scott for several years now. She has found creative solutions when required, always gets ... read more
This is a trusted service provider in Canada.
---
The provider displayed on this page has not endorsed this listing.
Review Widget
Want to show off your rating on your website? Copy the code below to embed our review widget on your website.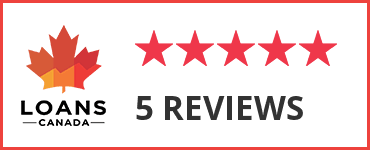 Learning Center
Videos
Learning Center
Infographics
Learn everything you need to know about getting a credit card payment deferral.