While the number of consumers purchasing homes of their own in Kitchener has seen a decrease in 2019, the price of houses is still on the rise. This means people are gaining more and more equity in their homes. While this is good for when you sell your home, having a lot of equity in your home can also have other benefits.
For example, most people who are in need of some extra money for bills or a large purchase will simply get an installment loan. But, if you have equity in your home, you can get this money easily and more affordable through a home equity line of credit (HELOC).
Looking for information about using your home equity for a HELOC in Ontario? Click here.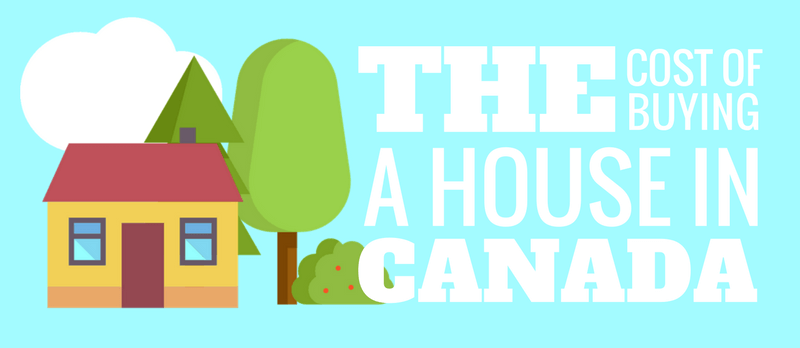 Interested in the cost of buying a house in a major Canadian city? Click here.
What is a HELOC?
A HELOC in Kitchener Ontario is a type of revolving credit where you can use the equity in your home to gain access to the money you need. It is almost like taking out a second mortgage as you are using your home equity to secure the money. However, you will only have to pay interest on the money you borrow, which is where these types of HELOC solutions can work better for some than loans. Sure, this is risky as you are putting a lot on the line, but it can be worth it if you use it responsibly.
Of course, the more equity you have in the home, the more money you will have access to. Also, HELOCs are open-ended credit, so you can draw from it as needed, just be sure to make regular payments. In this way, the general concept of a HELOC is closer to a credit card than a standard loan. Interest rates can often be variable with HELOCs, so payments can vary from month to month, so ensure you are prepared for that. Most banks and other lenders can provide HELOCs, but of course, you need to have equity in your home to qualify.
Learn everything you need to know about building equity, click here.
Most Common Uses for a HELOC in Kitchener Ontario
So now that you know a little bit about what a HELOC is, what are some of the most common reasons for people to use a HELOC in Kitchener? Well, there are many, including:
To consolidate high-interest debt

To pay for renovations to increase the value of your home

To make a large purchase

To ensure you are always prepared in case of some sort of emergency

To fund unexpected expenses or repairs
While a HELOC can be used for anything, these are some of the most common ways consumers tap into their equity. Whatever you use your HELOC for, you need to understand the risk involved with it. Sure, any type of borrowing money can be risky, but this is especially true when your home is on the line. Only spend what you can afford to pay back from the line of credit. Not being able to pay off your HELOC isn't the same as missing credit card payments, as the risk is much higher.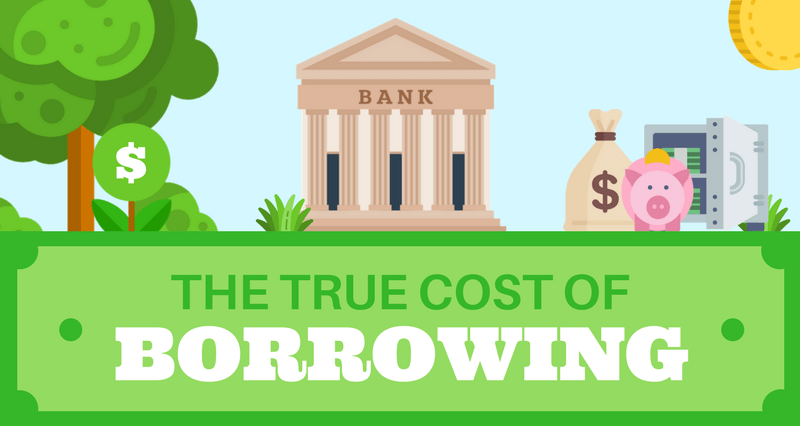 Do you know what the true cost of borrowing is? Check this infographic out.
Good and Bad Times To Get a HELOC or Second Mortgage
While a HELOC can be a great tool to help in countless situations, as mentioned it can also carry a lot of risk. As a result, there are both good and bad times to get a HELOC. A good time to get a HELOC in Kitchener Ontario is when whatever you are buying or spending the money on is adding value to your house or when you need to deal with something serious.
This includes things like paying for necessary home improvements or repairs, your education or getting your car fixed after an accident. Most of these things will provide some real value in your life and it can be thought of as an investment more than a direct cost.
What about consolidating debt using your equity? Check this out.
However, on the other hand, a bad time would be when you just plan on spending the money you get on unnecessary things or things that you don't really need. This can be a range of things from consumer goods to cars that are out of your price range. It's in your best interest to consider very carefully how you plan to use your HELOC. Irresponsible spending is exactly how many people end up finding themselves in major debt or experiencing financial issues.
Finding The Right HELOC Product For Your Needs
Curious about other benefits of a HELOC or interested in getting one? If so, feel free to reach out to Loans Canada. We are confident we can help set you up with a great HELOC in Kitchener Ontario.
Posted by
Kale Havervold
After dipping his toes into freelance writing while still enrolled in school, Kale decided to pursue freelance writing as his career after earning his...