Are you looking to buy a home in the near future? If so, you'll likely need to take out a mortgage to finance such a large purchase. But before you do that, there are a few things you should know about mortgages in British Columbia, as well as what it takes to get approved for one.
For more information about loans in British Columbia, click here.
Credit Score Required to Get a Mortgage in British Columbia
Lenders take a close look at all mortgage applicants before they approve them for a home loan. In British Columbia, you'll need a minimum score of 680 if you plan to apply for a conventional mortgage. Lenders within this sphere want to see a credit score of at least 680 in order to minimize their risk of lending out funds for a home loan. The higher your credit score, the higher your chances of securing a mortgage in British Columbia.
Any scores less than this will make it much more difficult to get approved. Even if your lender did approve your mortgage application, you would likely be offered less favourable terms and be charged a much higher interest rate compared to borrowers with a high credit score. If your credit score is currently less than 680, you may want to consider taking a few months to improve your score. This will make it easier for you to get approved for a mortgage with favourable terms and rates.
Alternative Mortgage Options For Bad Credit Consumers
What if your credit score isn't as high as it could be? What if this is hindering you from getting approved for a conventional mortgage?
While this is certainly not an ideal situation, it doesn't have to mean your dreams of buying a home are dashed. Instead, you may want to consider alternative options. Here are just a few options you may want to consider:
Get a cosigner – If you're unable to secure a mortgage on your own because your credit score isn't high enough, you may want to consider getting a cosigner. In this situation, a cosigner would sign your mortgage along with you and serve as a backup in case you ever default at some point on your loan. While the cosigner does not actually have anything to do with the home you are buying, they will guarantee the loan in case you're unable to continue making payments. If this happens, the cosigner would make the payments on your behalf.
Read this to learn what other types of loans you can get with a cosigner.
Take out a bridge loan – A bridge loan is actually a rather common financial tool that many Canadians take advantage of if their credit scores are sub-par. This financial product is designed as a short term solution for anyone who is looking to use their properties to help them give their credit a boost when traditional lenders have rejected their mortgage applications. Bridge loans can help borrowers gain access to a lower interest rate loan in the near future.
Want to know more about short-term mortgage financing and bridge loans? Look here.
Improve your credit score – Perhaps one of the best things you can do if you have bad credit that's standing in the way of securing a traditional mortgage is to take the time to improve your score. There are several things you can do right now to do so:
Make timely debt payments

Utilise no more than 30% of your available credit

Don't apply for too many loans in a short period of time

Keep old credit lines open

Don't close out any debt accounts that still have an outstanding balance on them

Take a look at this infographic to see how bad credit can affect your daily life.
Mortgage Pre-Approval
People who are considering buying a home in the near future and taking out a mortgage to finance the purchase are highly encouraged to get pre-approved for a home loan before they start their home search.
A mortgage pre-approval is a commitment from the lender to loan you the money needed to finance a home purchase, though it will still be subject to other conditions, including home appraisal.
There are several key reasons why you would want to get pre-approved. For starters, it will help you find out exactly how much house you can afford. Your lender will tell you how much you may be able to get approved for based on the financial documentation and information you provide. From there, you'll be able to focus only on properties that are within your budget. This will save you a lot of time and disappointment in the long run.
Pre-approvals can also help showcase you in a more positive light to sellers, who will see you as a serious buyer. This is especially helpful in hot seller's markets where the competition among buyers is fierce. Buyers with a pre-approval letter in hand will have a competitive edge over those who have not been pre-approved.
A pre-approval can also help move the mortgage approval process along faster, since much of the work to review all the information has already been done.
Should you spend the entire mortgage pre-approval amount when buying a home? Click here to know.
Types of Mortgages Available in British Columbia
There are many different types of mortgages in British Columbia, depending on your particular situation, including the following.
Conventional mortgages – These are traditional mortgages that require a 20% down payment. Because of their low loan-to-value ratio, they're less of a risk. As such, they're not subject to mortgage default insurance, or CMHC insurance. Borrowers must have a good credit score and solid financials in order to get approved for a conventional mortgage.
Fixed rate mortgages – These mortgages feature an interest rate that does not change throughout the term of the mortgage. Because the rate is fixed, the mortgage payments stay the same, which is an attractive option for those who like to know exactly how much they'll be responsible for paying each month.
Adjustable rate mortgages – Unlike fixed-rate mortgages, an adjustable-rate mortgage comes with an interest rate that fluctuates at set intervals and is adjusted based on the prime rate. Since the rate fluctuates, so do the actual monthly mortgage payments. The attractive thing about these mortgages is that the rate is usually lower than fixed-rate mortgages at the onset. However, once the rate is adjusted at set intervals, there's always a chance that the rate can go even higher than rates associated with fixed-rate mortgages.
Second mortgages – These are mortgages that are taken out on a property that already has a mortgage on it. Basically, a second mortgage allows you to borrow against the value of your property. Since your home is an asset, its value will usually appreciate over time. Also known as home equity lines of credit (HELOCs) or home equity loans, second mortgages provide a means to use that collateral for other purposes without having to sell the home to free up the equity built up in it.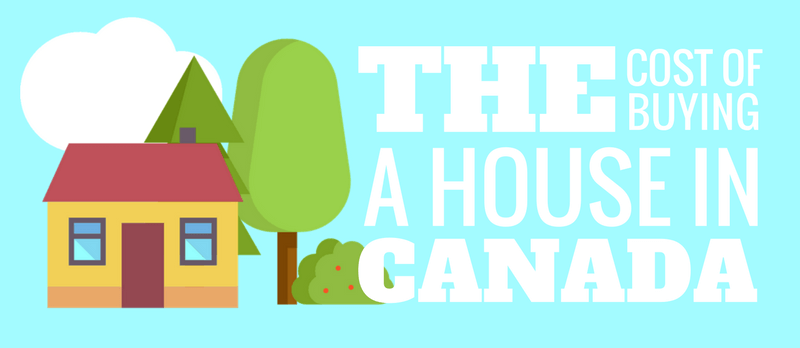 Want to know how much it costs to buy a house in Canada's major cities? Check out this infographic.
What is a Mortgage Amortization Period?
You will have a certain amount of time to repay the mortgage in full, which is referred to as the amortization period. Shorter amortizations come with higher monthly payments because the same loan amount will need to be paid off in a much shorter time frame.
Click here to learn the differences between a mortgage term and a mortgage amortization.
On the other hand, longer amortizations come with lower monthly payments, but they take longer to pay off. Further, longer amortizations are more expensive because more interest will have to be paid over the life of the loan compared to a mortgage with a shorter amortization period.
Mortgage Payment Options
In order to repay your mortgage in full, you'll make payments in installments. Depending on what you choose and what your mortgage lender in British Columbia offers you, there are a few options in terms of frequency of mortgage payments:
Monthly –

This is the most common mortgage payment schedule and involves making 12 payments per year.

Weekly –

This is a more accelerated way to pay down your mortgage and involves making 52 weeks a year.

Bi-weekly –

Another accelerated way to pay down your mortgage is by making bi-weekly payments, which involves making 26 payments per year.

Accelerated bi-weekly –

This payment schedule involves making half of the monthly mortgage payment every two weeks.
For more information about these mortgage payment options, look at this.
How to Compare Mortgage Offers
As a borrower, you may want to take the time to compare mortgage offers in order to make the most informed decision on who to work with. When comparing different mortgage products and lenders, be sure to compare the following:
Interest rate

Term

Amortization period

Pre-payment options

Early repayment penalties

Fees
Be sure to read the fine print when comparing mortgages to make sure there are no other hidden fees associated with different mortgage products.
Wondering how you can pay off your mortgage early? Find out by reading this.
Hidden Costs of Buying a House in British Columbia
Along with paying your mortgage, there are plenty of other costs associated with buying a home. It's important to find out exactly what these hidden costs are in order to determine precisely how much this major purchase will cost you overall.
Here are some fees that you should take into consideration before buying a home:
Down payment

Interest

Property taxes

Home inspection

Appraisal

Legal fees

Real estate commissions

Renovations

Maintenance fees

Property insurance

Title insurance

Property survey

Mortgage default insurance

New home warranty fee
The list is quite lengthy and the costs can really add up. Be sure to tally up all of these fees to help you establish the total cost to buy and operate a home.
For some more information about the hidden costs of buying a home, take a look at this.
Mortgage Insurance Rules
As stated earlier, conventional mortgage requires a minimum 20% down payment in order to avoid mortgage default insurance. This policy may be paid by the borrower, but it actually protects the lender in case the borrower defaults on the mortgage. This fee is usually added to each mortgage payment and is not required to be paid up front.
What's the difference between a conventional mortgage and a collateral mortgage? Find out here.
How to Save for a Down Payment
A down payment is a crucial part of a mortgage in British Columbia. The amount that you are able to put down will determine how much you have to borrow from a lender. The more you can put down, the lower the loan amount will be and the less interest you'll have to pay in the long run. Your monthly payments will also be lower.
Read this to know more about mortgage down payments.
Conventional high-ratio mortgages require no less than 5% down, while other alternative mortgage options may require less. That said, it's always in your best interests to put down as much as you can in order to borrow less and avoid pay mortgage default insurance.
Want to see some 2018 alternative mortgage financing options? Look here.
Here are some tips to help you save for a down payment:
Make saving a priority

Pay down your

high-interest debt

off first

Automate your savings

Cut down on expenditures

Borrow from your RRSP

Use a

First Time Homebuyers

Program if applicable
Check this out to discover some facts about Canada's RRSP Home Buyers Plan.
Final Thoughts
Taking out a mortgage is an involved process that requires due diligence on both your part and the part of the lender. There is a lot to take into consideration when it comes to mortgage approval, and you'd be well advised to strengthen your finances and credit in order to increase the odds of mortgage approval at a low-interest rate. When you're in the market for a mortgage in British Columbia, contact Loans Canada to help you find the right mortgage lender and product for you.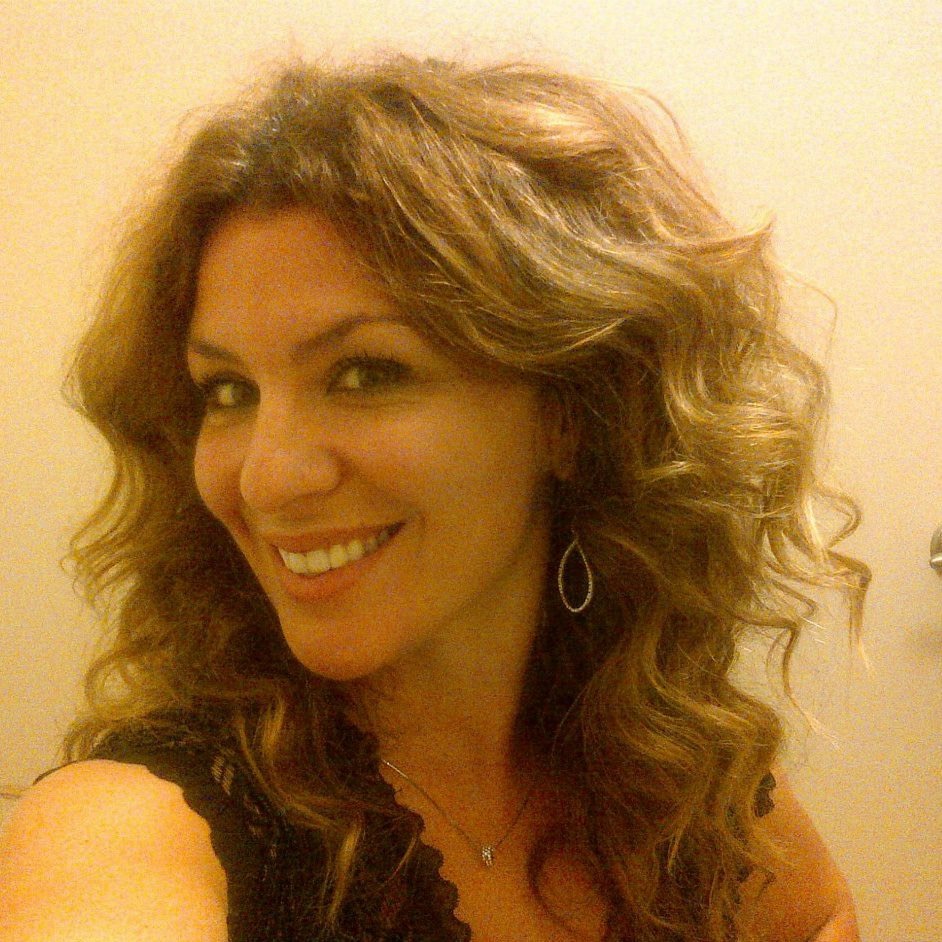 Posted by
Lisa Rennie
Lisa has been working as a freelance writer for more than a decade, creating unique content that helps to educate Canadian consumers. She specializes in personal finance, mortgages, and real estate. For years, she held her real estate license in Toro...