Short Term Mortgage Financing & Bridge Loans
Are you currently struggling to get the financial help you require? Do you need to pay down debt or cover an unexpected large expense? Have you been rejected by your bank and other big financial institutions because of poor credit or other reasons?
If you answered yes to any of the above questions, a private mortgage lender might be able to help you resolve your financial issues. The great thing about working with a private mortgage lender is that they can offer you a customized short term financing solution or a bridge loan. These products will not only help you deal with any impending issues but could also have a strong positive impact on your financial situation.
Bridge Loans Explained
While you may not have heard of a bridge loan before, it is, in fact, a common and very useful financial tool for many credit constrained Canadians. It is a short term financial solution provided by private lenders, to those looking to utilize the borrowing potential of their homes to help cover an expense. For clients who cannot obtain similar financing from banks, this type of product has the added benefit of improving their overall creditworthiness as well. More often than not a bridge loan is the preferred choice of people who have been rejected by their banks.
How does it Work?
A bridge loan financed by a private lender is similar to a typical mortgage loan but it's meant to be used a short term solution to improve your credit and help you gain access to lower interest rate loans in the future. Everyone's financial circumstances are unique but if you're considering taking out a bridge loan to help improve your finances, you can expect your experience to be similar to this:
Stage 1: Rejection from a bank
A bridge loan is a great option for anyone who has been rejected by their bank due to credit issues, or other financial issues.
Stage 2: Work with Private Lender
Because you've been rejected by a bank you'll now need to switch gears and work with a private lender (learn more about working with a private lender here). Private lenders are less risk averse than banks, and thus more willing to work with credit constrained individuals. This means they can offer you a short term mortgage loan that you can use to cover your urgent financial needs. These mortgage loans typically last from 6 months to a year or two, during which time you'll make all your payments on time to rebuild your credit.
Stage 3: Work with a B-Lender
Now that you've worked to improve your credit with a mortgage loan from a private lender you can refinance that mortgage with a B-lender. Usually, you'll be eligible for a significantly lower interest rate this way, so you'll get to save on financing costs. The goal here is the same; pay off your mortgage loan on time every month, improve your credit and gain access to a mortgage loan from a traditional bank or A-lender.
Stage 4: Finally, Work with a Bank or A-Lender
The final stage of a bridge loan is to refinance the mortgage you have with a B-lender or private lender, with a bank or A-Lender instead. By this point, you should have improved your credit enough to be eligible to do so at an even lower interest rate.
Check out our infographic for a visual look at how a bridge loan works. 
 A-Lenders, B-Lenders and Private Lenders
If we think of the lending world as a ladder there are 3 rungs. Each rung represents a different type of lender. At the top are the A-lenders or banks, the middle rung is the B-lenders and the last rung is the private lenders.
A-Lenders/ Banks
Banks or other more traditional large financial institutions have the most strict approval requirements that potential borrowers must meet. For individuals with little or bad credit history this presents a big challenge. This is where a bridge loan from a private mortgage lender becomes an extremely useful tool. Individuals with restricted credit can obtain a bridge loan either from a B-lender or a private lender in order to work their way up the ladder and eventually save on interest costs.
B-Lenders
B-lenders are the stop in between banks and private lenders. Their rates are typically higher than banks but still lower than private lenders. Much like private lenders, their goal is help out those who have been rejected by banks and other A-lenders. Examples include institutions such as Home Trust.
Private-Lenders
These are lenders who tend to look at the full story, not just a credit score or other typical financial indicators when approving borrowers. Private lenders like to work with their borrowers in order to help create short term solutions to help them achieve their financial goals.

Interested in knowing how much it costs to purchase a house in your city? Click here.
When is a Bridge Loan the Right Choice?
Bridge loans and short term mortgage financing are great options for a variety of different financial situations, including but not limited to:
Rejections: If you've been rejected by other financial institutions.
Late Payments/ Notice of Default: If you're behind on loan payments or have received a notice of default from your lender (e.g. 60-day notice or 90-day notice).
Tax Bill: If you've received an income tax bill from the government and don't have the cash to cover it.
Debt Consolidation: If you're currently struggling with debt repayment and are thinking about consolidation (watch this video to learn more about debt consolidation).
Consumer Proposals: If you're going through a consumer proposal and want to look into shortening your payment period.
Mortgages: If you're in need of a customized mortgage solution because of specific debt issues.
Get Started Today
A bridge loan or mortgage from a private lender might be the exact short term financing solution you've been looking for. Request a call back today and be one step closer to achieving your financial goals.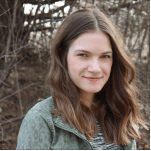 Posted by
Caitlin Wood
in
Mortgage
Caitlin graduated from Dawson College in 2009 and completed her Art History degree from Concordia University in 2013. She started working as a freelance writer for Loans Canada right after University, eventually working her way up to Chief Content Editor. Her work has led to a large expansion of the company's content department and she manages a staff of talented writers who are passionate about educating Canadian consumers about credit, debt, and all things personal finance. With over five ...
---