Running a successful business and being your own boss is a life goal for many Vancouver entrepreneurs, and with the city becoming a hotbed for business in the past several years, the need for a variety of business financing option is strong.
Click here for more information about loans in Vancouver.
While some entrepreneurs are able to secure investors or invest their own money to operate and keep their businesses running, others do not have that luxury. For these individuals, a business loan is perhaps the only option to grow and expand their companies.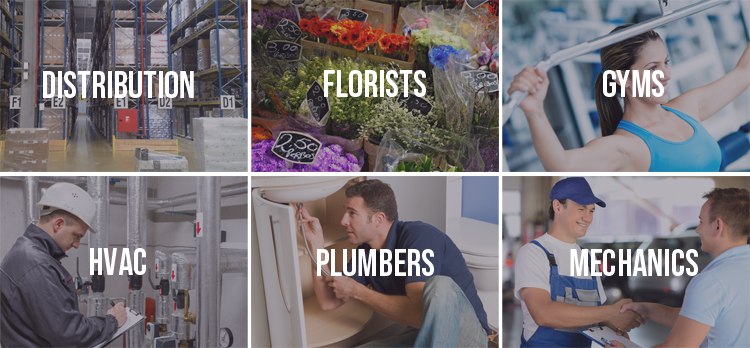 How to Use a Business Loan?
A business loan can be instrumental in making or breaking a wide range of businesses. However, is there a right or a wrong way to use a business loan? In reality, a business loan can be used in a variety of ways to improve your business. You can use it to:
Purchase new machinery, equipment or office space

Hire and train new employees

Open another location or renovate the current one you operate in

Improve marketing or branding

Purchase more inventory
Of course, these are only a few of the many different ways a business loan can be used. A lender might question you about what you will use the loan for or might want to see a business plan, but in general, getting one shouldn't be an issue as long as you have a solid credit score or some collateral.
Trying to make your business greener? Take a look at this.
How to Apply For a Business Loan in Vancouver?
So, now that you are aware of what you can use a business loan for in Vancouver, how can you go about applying for one? Well, the first thing to do is make sure that all of your finances are in order, and that you can afford the type of loan you are after. Also, in order to get the best loan possible, a lender will likely want to ensure your finances are in a good place.
Click here to learn about small business loans with no credit check.
Next, you should research and visit the different potential lenders in your local area and see which seems to work the best for you and offers just what you need. You also want to know exactly what you are going to use the money on and be willing to share that with the lender if it can get you a better deal. From there, it is as simple as applying and waiting to hear back.
Any type of industry is able to apply and secure for a business loan, so even if your business is a little bit unorthodox, don't be afraid to try and apply.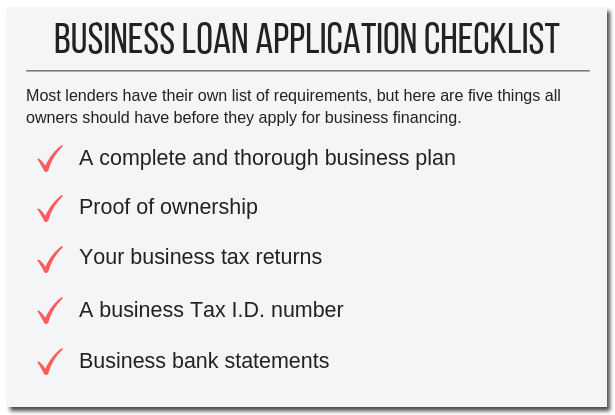 Business Loan FAQs
Applying for a business loan can often seem intimidating. This is why we think it's best to ask questions and understand the process as much as possible.
To help ease any of the concerns you might have, we've compiled some of the most frequently asked questions we get. Of course, if your question isn't answered, feel free to reach out to Loans Canada will any business loan-related question you might have.
What Types of Financing is Available For Me?
While business loans are likely the most common type of business financing, they are not the only one. You can get commercial mortgages, finance your equipment directly, and can even get a merchant cash advance. The option you choose will depend on your needs and the type of financing that makes the most sense.
Want to see our selection of business loans and financing options? Check this out.
How Much Can I Borrow?
This will vary greatly, depending on the size of your business, how good your finances are, your assets, and more. The bigger your company is and the less risk you pose to lenders, the more you will likely be able to borrow. Of course, when borrowing a lot of money, you need to remember that you will one day have to pay it back, plus interest, so be smart with how much you borrow.
Here's how to use assets to secure funding for your business.
How Long Will My Business Loan Be?
Again, this will vary a lot depending on how much you borrow, the lender you go with and the nature of your business. While a longer loan will equal smaller payments, it will also mean you will pay more back in interest. The key here is to find the right balance that works for your company.
What Interest Rate Will I Get on a Business Loan?
As with any loan, the rate you get will depend on factors including your credit score, the company history when it comes to borrowing if you have any collateral to put up, the type of loan you get, and so much more. Also, different lenders may also offer different rates, which is why it's so important to do your research and visit with many lenders before officially making a choice.
Look here to see how lenders arrive at their interest rates.
Finding You a Great Business Loan
Have a business that could benefit from a loan? If so, feel free to contact us at Loans Canada and we are confident we can set you up with a great business lender in your area.
Posted by
Kale Havervold
After dipping his toes into freelance writing while still enrolled in school, Kale decided to pursue freelance writing as his career after earning his Bachelors degree from the University of Regina. In his six-year career as a professional writer, Ka...