Loan Interest Rates: How Lenders Arrive at Rates  
You're ready to buy a home and are looking around for a mortgage. Of course, one of the first questions you'll likely ask when applying for a mortgage is what the interest rate is. After all, the interest rate will have a direct effect on how expensive or affordable your mortgage will be over the long run. The higher the rate, the more money you'll have to dish out, which is why a lower rate is always ideal.
How Are Interest Rates Set?
When you start looking around, you'll notice posted rates by banks and lenders, all offering their own specific mortgage programs for borrowers to help them complete a real estate transaction and make their dreams of homeownership come true. But where do these interest rates come from? Are these numbers just arbitrarily pulled out from thin air? Do banks and lenders just make them up and charge whatever they want in order to turn a profit?
What is the minimum credit score required to purchase a house in Canada?
Actually, banks and lenders don't really make up their rates. While they do have some say as to the exact number they offer, the basis of their interest rates stems from the Bank of Canada and the benchmark rate at the time that specific mortgage rates are offered.
Let's dig a little deeper into how benchmark rates affect the rates that banks and lenders offer Canadian borrowers.
What is the Benchmark Rate in Canada?
The benchmark rate is what banks and lenders must use in order to qualify borrowers for variable-rate mortgages or mortgages with a term of fewer than 5 years. The Canadian government put specific rules in place for lenders to adhere to in order to minimize any volatility in the market, which was evident a decade ago.
This benchmark rate is usually slightly lower than the Bank of Canada conventional 5-year rate, which it's based on. The Bank of Canada rate represents a snapshot of posted bank rates across the country, which are usually a lot higher than interest rates that mortgage brokers actually offer to borrowers. More specifically, the benchmark rate is approximately 1.50% higher than the lowest rates that mortgage brokers offer.
The purpose of a benchmark rate is to make sure that borrowers who qualify for a mortgage have a little bit of wiggle room and are not completely strapped for cash after taking out a mortgage. In case rates increase in the near future or an economic crisis occurs, the benchmark rate rules will prevent Canadians from being stuck without a lender, which has happened many times in the past.
Instead, the benchmark rate forces borrowers to qualify for a much higher interest rate in order to ensure that they're able to continue paying their mortgage comfortably even if mortgage rates increase substantially in the near future.
Over the long run, the benchmark rate helps to keep the Canadian mortgage market stable without creating a bubble that will inevitably burst and cause economic chaos.
It's never a good idea to borrow more money than you can comfortably pay back, no matter how low-interest rates may be right now. In order to make sure consumers don't get in over their heads, the benchmark rate helps to keep the Canadian housing market stable.
Check out this infographic to learn the cost of borrowing in your city?
How Do Banks and Lenders Use the Benchmark Rate?
Big banks and conventional lenders across the country use the posted benchmark rate as a guide when they set their own prime lending rate for their clients. When the rate changes, the Bank of Canada is basically telling big banks and lenders to also change their prime lending interest rates and the majority will comply since banking is a competitive business.
Why Do Rates Increase or Decrease?
When the rates increase, it's usually due in part because the central bank wants consumers to spend less in an effort to reduce inflation if it starts to rise. The ideal inflation mark is around 2%, which is what the central bank strives for. On the contrary, when the rates decrease, it's typically because the Bank of Canada wants to stimulate spending and make it more affordable to borrow money, which will help increase inflation to the 2% mark.
In response to these rate changes, lenders and bankers typically follow suit and adjust their own particular rates accordingly. Banks and lenders set home loan rates based on their prime rate, which follows the fluctuations of the Bank of Canada's overnight rate. That said, lenders also tend to set their exact rates based on whatever makes them a profit.
Interest Rates 101, check it out here. 
Cost is a Key Factor
Ultimately, it all comes down to how much it costs banks and lenders to obtain the funds that are then loaned out to borrowers. That means that banks and lenders need to take into consideration the amount they pay to their depositors, who deposit money into bank accounts. This is how they essentially lend money to the bank, which in turn lends out the money brought in from deposits. In order for banks and conventional lenders to turn a profit, they need to charge an interest rate that is higher than what they paid out on these deposits.
It should be noted that such scenarios are geared more towards variable mortgage rates.
What About Alternative Lenders? Do They Also Follow Suit?
Alternative lenders also want to make a profit when they loan out money, obviously. They earn money when borrowers repay the funds loaned out, along with interest. That's why they're in the business that they're in.
Risk Matters
Unlike banks, however, alternative lenders are not regulated in the same manner. That means they don't have to follow all of the same rules that banks do. As such, many of them often set their own rates as they see fit and the rate that they offer will typically be directly related to the risk level of the deal.
If, for instance, they are lending money to a low-risk borrower, the interest rate they offer will typically be lower. On the other hand, a borrower who is considered high risk will likely be offered a higher interest rate.
Alternative lenders are known for their much higher interest rates compared to conventional lenders and banks. So why do borrowers take out mortgages with them?
Alternative Lenders Help Borrowers Enter The Market
Simple: to get approved for a loan in the first place. Many borrowers have unfavourable financial situations that make them ineligible to qualify for a conventional mortgage with a bank. Perhaps they have a low credit score or maybe their down payment amount isn't high enough. Whatever the reason, alternative lenders typically offer loan products that are easier to qualify for. But in exchange for an easier qualification, borrowers will typically have to accept a higher interest rate.
That said, alternative lenders will still look at your credit score/creditworthiness, as well as other important pieces of information, such as your debt-to-income ratio, which is simply your monthly gross income relative to all of your debts. The higher this number is, the riskier you will be perceived as a borrower because much of your income is already going towards paying off your debt. If you add a mortgage into the mix, your debt-to-income ratio will be very high, making the addition of a mortgage too much for you to afford.
Like banks and conventional lenders, alternative lenders assess your risk level before either approving you for a mortgage or determining the interest rate to offer you. The higher your perceived risk, the higher your interest rate will likely be.
Final Thoughts
Interest rates never stay put and are always fluctuating, no matter how little or how much. The Bank of Canada certainly has a major influence on rates, which in turn influences the rates that banks and lenders charge.
But your perceived risk also plays a role in the rate you're offered. Factors such as your credit score, income, and debt-to-income ratio come into play when lenders determine what type of interest rate to offer you. While the central bank has much to do with these rates, you can increase your chances of scoring the lowest rate by ensuring that your financial health and history are as strong as can be.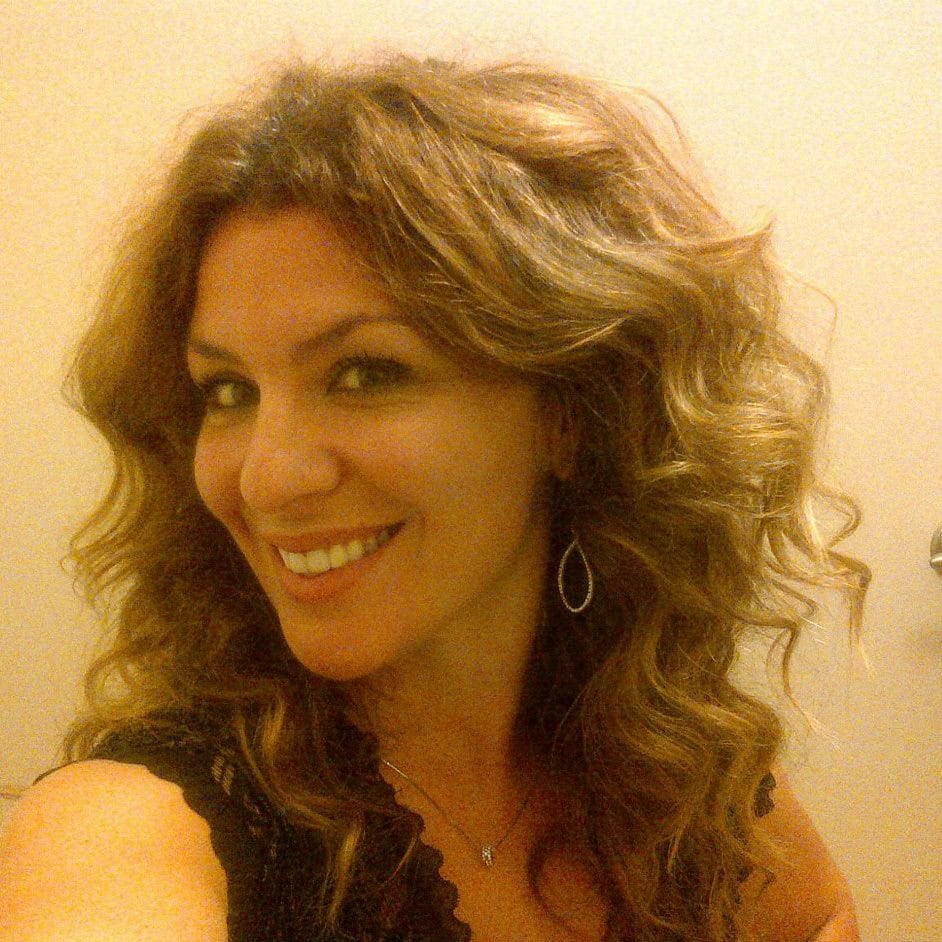 Posted by
Lisa Rennie
in
Loans
Lisa has been working as a freelance writer for more than a decade, creating unique content that helps to educate Canadian consumers. She specializes in personal finance, mortgages, and real estate. For years, she held her real estate license in Toronto, Ontario before giving it up to pursue writing within this realm and related niches. She enjoys sharing her knowledge and experience in real estate and personal finance with others. In her spare time, Lisa enjoys trying funky new recipes, spendin...
---