Out of all purchases a consumer makes, buying a home is perhaps the largest. And with prices as high as they are in Victoria these days, a mortgage is typically necessary to make this purchase possible.
In Victoria, the median home price is expected to hit the $465,000 mark in 2019. That's a lot of money to have to come up with in liquid cash in order to buy a house. That's why mortgages are so handy and make homeownership a possibility for Canadians all across the country
Getting approved for a mortgage is something that all consumers wishing to purchase a home must think about. There are specific criteria that must be met in order to secure a mortgage and buy property in Victoria.
Read on to find out all about mortgages in Victoria.
Types of Mortgages in Victoria
There are several different types of mortgages that are designed to suit the different needs of Victoria homebuyers. Here are some of the more popular mortgage products available.
Conventional mortgages – These traditional mortgages require at least a 20% down payment in order to be eligible. With a 20% down payment, you can avoid paying mortgage default insurance that would be needed with a smaller down payment amount.
To learn the difference between a conventional and collateral mortgage, read this.
Mortgage default insurance is meant to protect lenders in case borrowers default on their mortgage payments.
High-ratio mortgages – If you are unable to come up with a 20% down payment, you may be eligible for a high-ratio mortgage, which means you would need to borrow more than 80% of the purchase price of the home. These mortgages allow as little as 5% down, though the exact amount that the lender will require will depend on the credit strength and income of the borrower.
This loan option will require mortgage default insurance premiums in order to protect the lender from the added risk of supplying a larger loan amount relative to the value of the property.
Fixed-rate mortgages – All mortgages come with a certain interest rate that is charged to borrowers. This rate is how lenders make a profit off the loans they provide. With a fixed-rate mortgage, the interest rate remains the same throughout the term of the loan. Many borrowers like this arrangement because payments will remain the same every month, which provides more predictability and makes budgeting easier for them.
Adjustable-rate mortgages – Some borrowers opt for adjustable-rate mortgages because they typically come with lower rates during their initial introductory period compared to fixed-rate mortgages. However, the rate can fluctuate based on the posted rate, which means payment amounts can also change.
After the introductory period ends, the rate could increase and be even higher than that of a locked-in fixed-rate mortgage. For this reason, adjustable-rate mortgages are better suited for those with an appetite for risk as well as those who will likely sell their home in the near future before the introductory period on their mortgage ends.
Click this link if you'd like to know more about fixed or variable rate mortgages.
Second mortgages – Also referred to as a home equity loan or line of credit, second mortgages are taken out against a home's equity. The money can then be used for other purposes, such as home improvement projects.
Bridge loans – Canadians with a poor credit profile may be eligible for a bridge loan. This short-term solution allows borrowers to use the equity in their home while taking steps to improve their credit scores.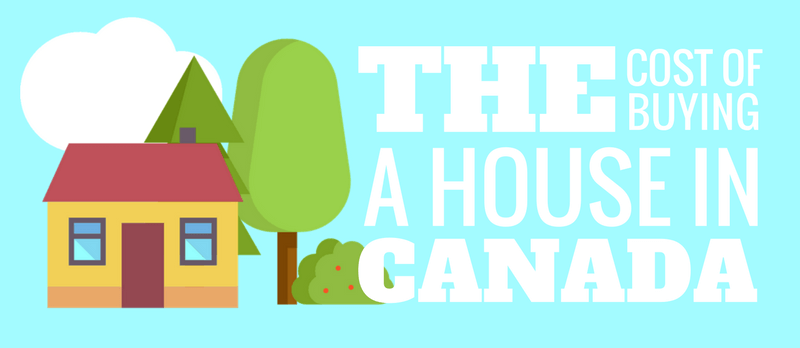 Interested in the cost of buying a house in another major Canadian city? Click here.
Getting Pre-Approved For a Mortgage
Before you start actively searching for a home and even putting in an offer on a property, it's suggested that you get pre-approved first. There are several advantages of getting pre-approved for a mortgage.
For starters, it will help you find out exactly how much you will be able to afford. After supplying your lender with all the pertinent information about your credit and income, you'll be given an amount that you may be eligible to get approval for. With this number in mind, you'll be able to focus only on homes that match your price range and won't waste your time looking at homes you can't afford.
Another great reason to get pre-approved is to be a more competitive buyer in the eyes of a seller. This is especially helpful and important if you're in the middle of a strong seller's market where competition among buyers is fierce. If you go into an offer with a pre-approval letter in hand, sellers will look more favourably upon you because it shows that you are serious about buying and are financially capable of getting a mortgage.
Finally, getting pre-approved will help move the process of final mortgage approval along faster after you've found a home and an offer is accepted. Just keep in mind that pre-approvals typically expire after 90 to 120 days. If you allow that time to elapse before finding a home, you will likely need to get pre-approved all over again.
Read this if you're not sure whether to spend your entire pre-approval amount when buying a home.
Payment Options For Mortgages in Victoria
Like most other types of loans, mortgages are usually paid back in monthly installments. That said, there are other payment plans that may be negotiated with your lender in addition to monthly payments, including the following:
Semi-monthly

– Payments are made every two weeks, with each payment being exactly one-half of what a monthly payment would be.

Accelerated bi-weekly

– Payments are made every two weeks, with a total of 26 payments over the year. As such, two extra payments are made compared to semi-monthly, which puts more money toward the principal and allows the mortgage to be paid off a little faster.

Weekly

– Payments are made once per week.
For more details about these mortgage payment options, click this link.
Amortization Periods For Mortgages in Victoria
The amortization of mortgages in Victoria refers to the amount of time that you have to fully repay your mortgage. The most popular amortization period among borrowers tends to be 25 years, although you may choose other amortization periods, including 10, 15, or 20 years.
The choice between a longer versus a shorter amortization period depends on your financial situation and needs, as there are pros and cons to each.
Short amortization periods – The benefit to a shorter amortization period is that you'll be able to pay off your mortgage much faster. In addition, less money will be paid toward the interest portion, making this a more affordable option. However, since you have to pay the mortgage back sooner, the payment amounts will be much larger compared to longer amortization periods.
Long amortization periods – If you choose to extend your amortization period, you'll have the benefit of smaller monthly payments, making this type of mortgage easier to fit into your budget. However, more money will be paid toward interest. Further, it will take you longer to pay off your home loan with a longer amortization period.
Not sure how long you should amortize your mortgage for? Read this to know.
Credit Score Requirements in Victoria
Your credit score plays a crucial role in your eligibility for a mortgage. Higher credit scores will ensure better odds of mortgage approval. Not only that, but a higher score will also increase the odds of a lower interest rate, making the mortgage more affordable.
Lower scores, on the other hand, present a risk for lenders. As such, they may either offer high-interest rates to offset this risk or may reject a mortgage application entirely.
Click here for more details about the minimum credit score for mortgage approval in 2019.
What Credit Score Is Needed To Get a Mortgage In Victoria?
Credit scores range from 300 to 900. The closer you can get to 900, the better your credit score will be and the stronger your ability to secure a home loan.
To get approved for a conventional high-ratio mortgage, you'll need a score of at least 650 to 680. Any lower than this will make mortgage approval from a conventional lender much more difficult.
Having said that, you may be able to get approved for a mortgage with a lower credit score if you seek out a mortgage from an alternative lender who deals exclusively with bad credit borrowers. It should be noted, however, that these mortgages will almost undoubtedly come with higher interest rates.
Check out this infographic to learn more about what affects your credit score.
What if You Have Bad Credit?
As already mentioned, having a high credit score will help increase the odds that you'll get approved for a mortgage. But if your score is low, there are still ways to get around it. Here are some of your options when applying for a mortgage with a bad credit score.
Get a co-signer – If a family member who you trust has a strong credit profile, ask them if they'd be willing to co-sign the loan with you. It's important that they understand that they will be liable to take over the mortgage payments if you ever default. As such, make sure that you're financially capable of paying the mortgage in order to avoid putting your family member in this predicament.
Apply with a bad credit lender – As mentioned earlier, there are lenders available who work with borrowers with bad credit. These lenders will focus more on your income and down payment amount rather than your credit score. They'll want to see that you're financially capable of handling mortgage payments. Just be aware that the interest rates associated with these mortgage lenders will be much higher than with conventional lenders.
Here's what bad credit lenders look at when assessing loan eligibility.
Improve your credit score – If you have some time to spare before heading out in search of a home, consider taking steps to improve your credit score. You can do this by paying your credit card on time every month, keeping your credit card spending to less than 30% of your credit limit, and avoiding new loan applications.
Comparing Different Mortgages in Victoria
While there are several types of mortgages available, there are also different components of mortgages as well. As such, you'll want to look at all aspects of different mortgage products and compare them in order to decide which mortgage and lender will offer you the best terms. Here are some of the details you should be looking at:
Interest rate

Term

Amortization period

Prepayment options

Early

repayment penalty

fees

Underwriting fees

Appraisal fees
Working with a mortgage broker will help take all this work off your plate, as they will do all of the comparison shopping for you and present you with your options.
Refinancing your mortgage? Look at our appraisal checklist.
Tips to Save Up For a Down Payment
Saving up for a down payment is no small feat. Even if you only put down 5% towards the purchase price, that can still add up to a lot. Based on the average home price in Victoria, a 5% down payment would amount to $23,250. In order to save up for a down payment, consider adopting the following habits:
Keep separate savings account for your down payment

Automate your savings so they're automatically withdrawn from your account and deposited into a separate savings account

Pay off all high-interest debt, such as credit cards

Consolidate your debt

Cut back on spending

Borrow against your RRSPs

Take monetary gifts from your family
Planning to borrow money for your down payment? Read this beforehand.
Need a Mortgage in Victoria?
If buying a house is something you're looking to achieve in 2019, you'll want to start thinking about applying for a mortgage in Victoria. Considering all your options, you'll want to spend some time thinking about which mortgage product is best for you and which lender to work with.
To make things easier for you, call Loans Canada to help. We'll put you in touch with the right lender who can offer you the type of mortgage in Victoria that you're looking for.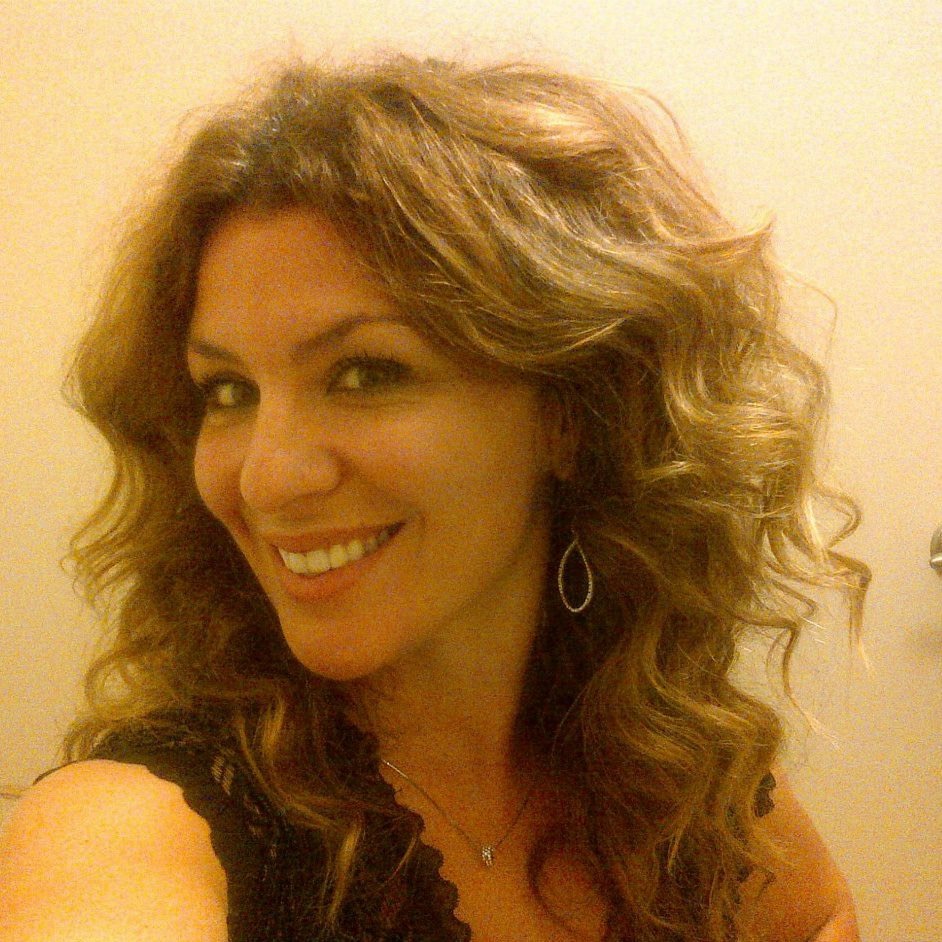 Posted by
Lisa Rennie
Lisa has been working as a freelance writer for more than a decade, creating unique content that helps to educate Canadian consumers. She specializes in personal finance, mortgages, and real estate. For years, she held her real estate license in Toro...