If you're planning to buy a home in the near future, odds are you'll need a mortgage for such a major purchase. But mortgages aren't exactly as simple as taking out a personal loan. There are plenty of components that go into mortgages that we recommend you get familiar with.
Learning as much as you can about mortgage loans in Vancouver can help prepare you for the application process and boost your chances of approval.
Need more information about loans in Vancouver? Look here.
Types of Mortgages Available in Vancouver
If you're in the market to get a mortgage, you have a number of options, including the following:
Conventional mortgages. These mortgages require a minimum 20% down payment. Since the mortgage is considered low-ratio, there is less of a risk to the lender and it is therefore not subject to mortgage default insurance (or CMHC insurance), which we'll discuss later.
Read this to find out how you can get a down payment for a house in Canada.
High-ratio mortgages. A high-ratio mortgage is a type of home loan that allows the borrower to put down less than 20%, but at least a 5% down payment. Since the down payment ratio is less than 20%, mortgage default insurance would be required, which would be an extra cost.
Open mortgages. Open mortgages provide borrowers with the flexibility to pay back the mortgage any time without penalty. These typically come with shorter terms, but they may allow longer terms as well. The interest rate on open mortgages is usually higher compared to closed mortgages.
Closed mortgages. Unlike open mortgages, closed mortgages are those that can't be prepaid early or refinanced before maturity without any penalties.
Fixed-rate mortgages. As the name suggests, fixed-rate mortgages come with an interest rate that remains constant throughout the term of the mortgage and never fluctuates. This makes these types of mortgages more predictable.
Variable-rate mortgages. Unlike fixed-rate mortgages, variable-rate mortgages come with rates that may change at specific intervals. That makes these types of mortgages a little less predictable. They come at a lower rate than fixed-rate mortgages at first, which is what makes them attractive. But once the introductory period ends, the rate can end up being higher depending on the market.
Click here if you're interested in applying for a fixed or variable rate mortgage.
Home equity lines of credit (HELOC). Also known as a second mortgage, a HELOC allows borrowers to borrow against the equity in their home. If you have enough equity built up in your home, you may be eligible for this type of home loan.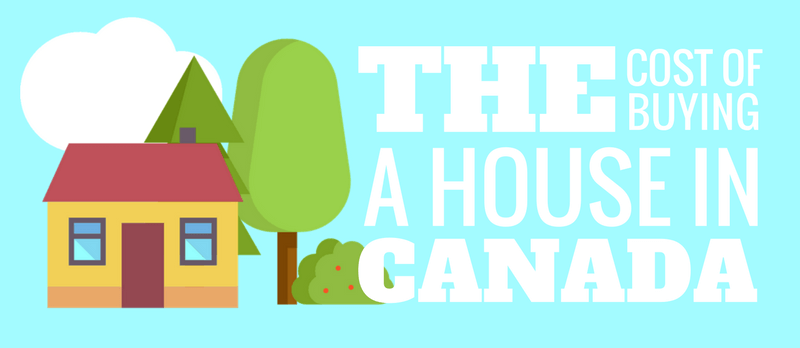 Interested in how much it costs to buy a house in all major Canadian cities? Click here.
Amortization Periods
Mortgage loans come with an amortization period, which is the total amount of time that it takes borrowers to fully pay off a loan. The shorter the amortization period, the faster the mortgage can be paid off and the less interest will have to be paid. However, the monthly payments will be higher to accommodate for this accelerated payment period.
Look at this to learn the difference between a mortgage term and a mortgage amortization.
Longer amortization periods come with lower monthly payments, which makes them more affordable. But, taking longer to pay off the loan amount means that more interest will be paid over the life of the loan, making it more expensive.
Mortgage Payment Options
The frequency of your payments can vary depending on your needs and preferences as well as what the lender is willing to offer. The following are the payment options available for mortgages:
Monthly

Weekly

Bi-weekly

Accelerated bi-weekly
For an explanation of each of these payment options, read this article.
Credit Score Required For a Mortgage in Vancouver
Credit scores in Canada range from 300 to 900. In order to get approved for a mortgage with a traditional lender, you'll need to have a score of at least 680. Any less than this score will make mortgage approval much more difficult.
The higher your score, the higher the odds of mortgage approval and a lower interest rate. Lenders prefer to work with borrowers who have higher scores because they pose less of a risk. A borrower with a low credit score likely has a history of missed or late payments, which is a trait that lenders typically don't want to deal with.
Alternative Mortgage Options For Bad Credit Borrowers
What if your credit score is less than 680? Does that mean you're down for the count?
Not necessarily. There are other options available for borrowers who have poor credit scores.
Cosigners – If your lender is not willing to work with you because you have a bad credit score, perhaps they may be more willing to work with you if you' have a cosigner for the loan.
A cosigner is someone with a good credit score and positive financial history that would be easily able to get approved for a mortgage or any other type of loan. Their responsibility would be to take over your payments on your mortgage loan if you default. That way the lender can be more certain that the payments will be made, regardless if they come from you or from your cosigner.
Wondering what types of lenders accept cosigners? Find out here.
Alternative lenders – There are lenders out there who work specifically with bad credit borrowers. These lenders may have different lending criteria and place more weight on other factors, such as your income or down payment amount instead of your credit score. It should be noted that the interest rate they charge may be higher than what you would be offered by a conventional lender.
Waiting and improving your credit score – If you're not in a rush to get a mortgage, perhaps your best bet would be to take some time to improve your score. That way you can significantly improve your chances of getting approved for a mortgage at a lower interest rate in the future.
Building Credit to Get Approved For a Mortgage Loan in Vancouver
If you need to improve your credit before applying for a mortgage, there are a few things you can do right now:
Apply for a secured credit card – If you have no credit or have bad credit and can't get approved for a traditional credit card, consider applying for a secured credit card. These cards require collateral in the form of a cash deposit upfront. This amount becomes the credit that you can spend up to. By making timely payments against this card, you can gradually build good credit.
Leave old credit lines open – Old credit is generally considered to be good credit. If you have any old accounts, keep them open. Don't close them, even if you haven't used them in months or even years.
Make your payments on time – One of the biggest culprits with bad credit is missing payments or making late payments. Your payment history plays a huge role in your credit score, so you'll definitely want to make sure that any loans that you have are being paid in a timely fashion.
Check out this infographic to learn more about your credit score.
Mortgage Pre-Approval
Before you start looking for a home to buy, consider getting pre-approved for a mortgage. A pre-approval is basically a letter provided by your lenders stating that you qualify for a home loan based on your current credit history and income. It will specify a mortgage amount, interest rate, and term of the mortgage.
Getting pre-approved for a mortgage is a great idea because it will help you identify how much you can afford. That way you can focus on properties that fall within a certain price range and avoid any disappointment that would come if you had your heart set on a home that was far out of your budget.
However, pre-approvals don't last forever. Generally, they last anywhere between 60 to 90 days but may be updated by re-verifying some of the documents you provided.
Should you spend your entire pre-approval amount when buying a home? Find out here.
How to Compare Mortgage Products
Every lender offers their own mortgage products, and you'd be well-advised to scope them out and compare them against each other before choosing one.
Some of the terms that you may want to compare side by side include the following:
Interest rate

Amortization period

Penalties

Fees

Terms
Click this link if you're not sure how long you should amortize your mortgage for.
Get the Best Mortgage Product For Your Situation
If you're in the market to get a mortgage loan in Vancouver to support a home purchase, consider getting some help to ensure the product you choose is the right one for you. After assessing your credit score and finances, let Loans Canada help you find and secure the ideal mortgage product to help make your dreams of homeownership come true.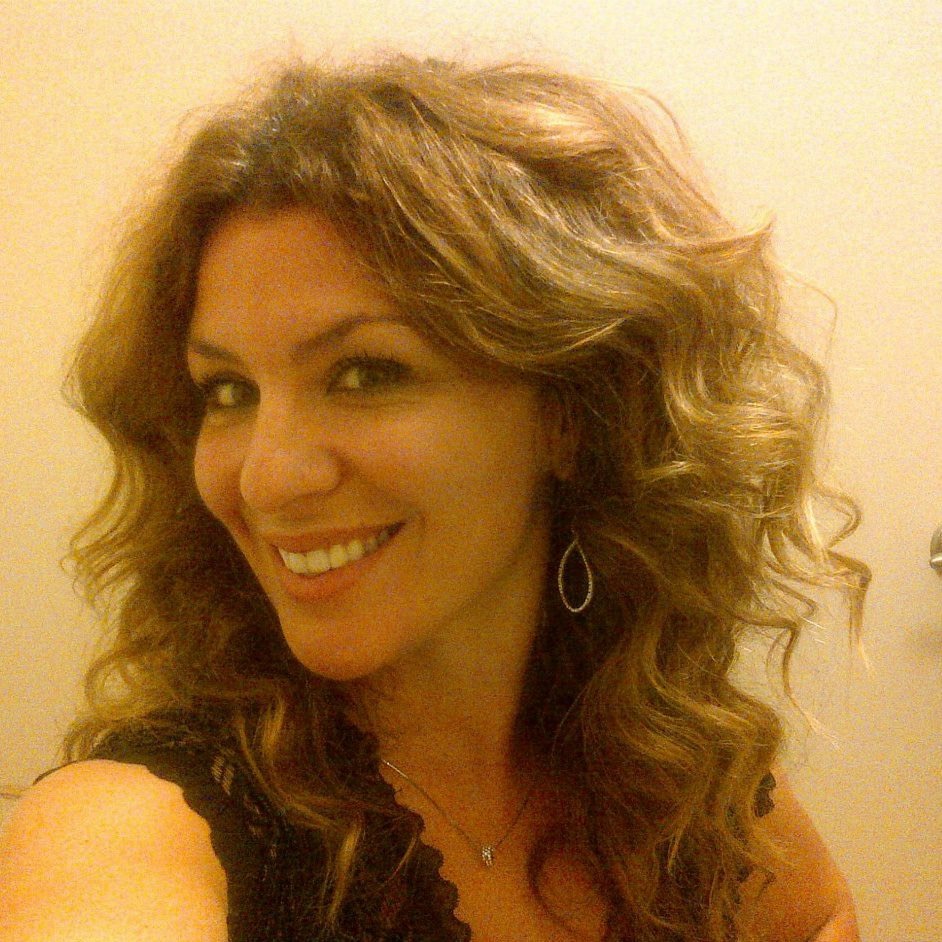 Posted by
Lisa Rennie
Lisa has been working as a freelance writer for more than a decade, creating unique content that helps to educate Canadian consumers. She specializes in personal finance, mortgages, and real estate. For years, she held her real estate license in Toro...