If you're thinking of buying a home, odds are you'll need a mortgage to finance the purchase. Unless you're able to pay for a home in an all-cash transaction, a mortgage in Richmond will help make your dreams of homeownership come true.
There are all sorts of different mortgage variations available for you to choose from. Plus, you'll need to meet certain criteria in order to secure a mortgage. Below, we'll explain the types of mortgage available, and what you need to do to get approved.
Do you know what the hidden costs of buying a house are? Find out here.
Types of Mortgages in Richmond
As already mentioned, there are a few different types of mortgages available for you to choose from. The one you decide to go with should be suitable for your financial situation.
Let's go over your options:
Conventional mortgages – In order to get approved for a conventional mortgage, you will need at least a 20% down payment. Having a down payment of this amount will allow you to avoid having to pay mortgage default insurance – or CMHC insurance – that you would otherwise have to pay with anything less.
Mortgage default insurance is charged on mortgages that are higher than 80% of the purchase price of the home in order to protect lenders.
Higher loan amounts put borrowers at greater risk of defaulting on their mortgages. With mortgage default insurance, lenders are protected in case borrowers are unable to keep up with their mortgage payments.
What's the difference between a conventional and a collateral mortgage? Find out here.
High-ratio mortgages – Borrowers who can't come up with a 20% down payment for their mortgage may be eligible for a high-ratio mortgage. This type of mortgage product requires a minimum down payment of 5%, though mortgage default insurance will need to be paid.
Fixed-rate mortgages – Your mortgage will come with a certain interest rate charged against it. If you choose a fixed-rate mortgage, your interest rate will remain constant throughout your mortgage term.
As such, your mortgage payments will remain the same as well. Many borrowers prefer fixed-rate mortgages because predictable payments make things easier to budget.
Adjustable-rate mortgages – With this type of mortgage, the interest rate may change at different intervals. The interest rate charged will reflect the posted rate. Many borrowers choose adjustable-rate mortgages because the rates are usually lower than fixed-rate mortgages.
The initial introductory period usually comes with an attractive interest rate, though it will change when the introductory period ends. When the rate changes, so do the monthly payment amounts.
The rate could increase and be even higher than a fixed-rate mortgage or may go lower. If rates are expected to increase in the near future, a fixed-rate mortgage may be best to lock in. But if they're expected to stay low or dip even further, then an adjustable-rate mortgage might be best.
Interested in applying for a fixed or adjustable rate mortgage? Look here first.
Second mortgages – These are also known as 'home equity loans' and are taken out against the equity in a home. These are essentially loans that will need to be paid back in installments. The funds can then be put towards various things, such as home renovations.
Bridge loans – Consumers with bad credit scores may be qualified for a bridge loan, which is a short-term solution that allows them to use their home's equity while improving their credit scores.
Getting Pre-Approved For a Mortgage
Before you start house hunting, you may want to get pre-approved for a mortgage first. There are a couple of reasons for that.
For starters, it will help give you an idea of how much you can afford. There's no sense in looking at homes that are way out of your price range. Instead, a pre-approval will tell you what price range you should be focusing on. This will save you time and disappointment.
Secondly, being pre-approved will make you a more competitive buyer, especially if you're in the middle of a seller's market. Sellers will usually only want to deal with buyers who are qualified to get approved for a mortgage. If you're competing with other buyers for the same home, you'll want to do whatever you can to stand out to the seller, and a pre-approval letter is one way to do that.
Further, a pre-approval will help get the final mortgage approval process moving along faster. You'll already have submitted much of the paperwork needed to get final approval. Just make sure you understand that pre-approvals expire after 90 to 120 days, so if you wait longer than that to buy a home, you'll need to get pre-approved again.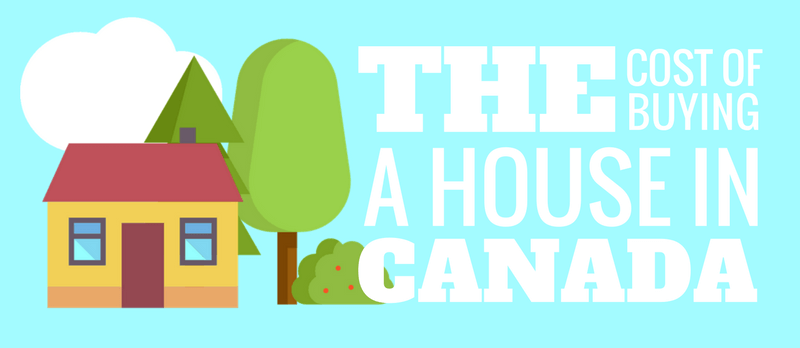 Interested in the cost of buying a house in your city? Take a look at this infographic.
Payment Options For Mortgages in Richmond
A mortgage is a type of installment loan whereby the loan amount is repaid in installments. In terms of how frequent such payments can be made, you have some options:
Monthly

– Payments are made once a month.

Semi-monthly

– Payments are made twice a month, with every payment amount being half of a monthly payment.

Accelerated bi-weekly

– Payments are made every two weeks, with 26 payments throughout the course of the year. As such, there are two extra payments made compared to a semi-monthly payment schedule.

Weekly

– Payments are made once a week.
Read this to learn what happens if you miss a mortgage payment.
Mortgage Amortization Periods
An amortization period is the amount of time that borrowers have to fully repay their entire loan amount. There are various amortization periods that borrowers can choose from which can be short- or long-term in nature.
Long-term amortization periods are advantageous in that each payment is smaller than shorter-term amortizations. As such, they are more affordable and feasible for the average Canadian to make. That said, it will take longer to pay off the mortgage, and more interest will have to be paid over the life of the loan.
Short-term amortization periods give borrowers the benefit of being able to pay off their mortgage faster and pay less in interest overall. However, each payment is higher compared to long-term amortizations, which can make it more difficult for some borrowers who may be on a tighter budget.
Amortization periods typically include 10, 15, 20, or 25 years.
Want to know the difference between your mortgage term and your amortization? Find out here.
Credit Score Requirements in Richmond
In order to be eligible for a mortgage in Richmond, you'll need to have a certain credit score. Poor credit scores paint the picture of a riskier borrower who may have a history of missing payments.
These borrowers are therefore not usually approved for conventional mortgages. On the other hand, borrowers with high credit scores usually have a positive financial history of making payments on time and are more appropriate candidates for a mortgage.
Generally speaking, lenders require mortgage applicants to have a credit score of at least 650 to 680. Higher scores will not only increase the odds of mortgage approval but will also benefit the borrower with lower interest rates. Lower scores will usually translate into higher interest rates if the borrower is even approved at all.
Check out this infographic to learn even more about credit scores.
Can You Get a Mortgage With Bad Credit?
You may be able to get approved for a mortgage in Richmond with a bad credit score by looking into any one of the following options:
Apply with an alternative lender. These lenders deal with bad credit borrowers who otherwise cannot get approved the conventional way. Just be wary that much higher interest rates will be charged with these types of lenders. Also, there are some predatory lenders in this space, so it's important to be watchful for them before applying.
Get someone to co-sign. If you're able to find someone with a good credit score and responsible financial history who is willing to back you up if you default on your mortgage, you may be able to get a mortgage with a bad credit score. Just make sure that your co-signer is aware of his or her responsibilities should you no longer be able to make payments at some point.
Give your credit score a boost. If you're not in a rush to buy a home, then consider taking time to improve your credit score before you apply for a mortgage. Paying your credit card bills on time, not spending any more than 30% of your credit limit, and avoiding taking out any new loans are some ways you can boost your credit score.
Comparing Mortgage Types
In order to make sure you get the best mortgage product, it's important to compare different mortgages from different lenders. Here are the things that you should be looking at when shopping for a mortgage in Richmond:
Interest rate

Term

Amortization period

Fees

Payment schedules

Prepayment options

Early

repayment penalty

fees
It can take a lot of time and effort to do all this comparison shopping. But if you work with a mortgage broker, you can have all this comparison shopping done for you.
Here's how to negotiate the best mortgage contract in 2019.
Saving Up For a Down Payment
One of the biggest challenges for homebuyers is coming up with a sizeable down payment. As we mentioned earlier, mortgages require at least a 5% down payment, which can be a hefty amount given the home prices in Richmond. As such, it's important to take the time to save up for a down payment, which you can do by undertaking any one of the following habits:
Start separate savings account for your down payment

Have a certain amount of money

automatically

deducted from your checking account and placed into your down payment savings account

Pay down all your high-interest

credit card debt

Look into debt

consolidation

Spend less

Borrow from your RRSPs

Accept monetary gifts from family
Need to borrow money for your down payment? Check this out.
Looking For a Mortgage in Richmond?
If the next big purchase you want to make is a house, then applying for a mortgage Richmond is something you should be preparing yourself for. To do this, you'll want to make sure your credit score is in good standing and your finances are in order.
When you're ready to apply for a mortgage in Richmond, call Loans Canada to help. We'll guide you to the right lender who can provide you with the right type of mortgage for your situation.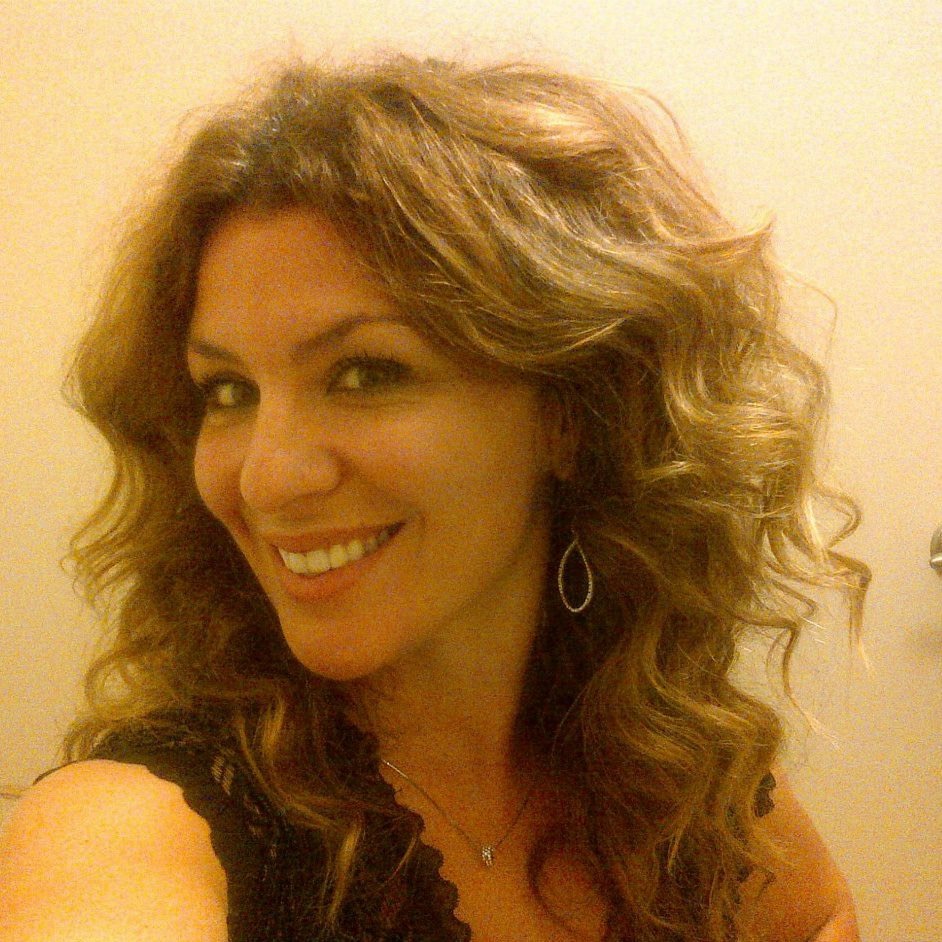 Posted by
Lisa Rennie
Lisa has been working as a freelance writer for more than a decade, creating unique content that helps to educate Canadian consumers. She specializes in personal finance, mortgages, and real estate. For years, she held her real estate license in Toro...