What Happens if you Miss a Mortgage Payment?
Missing a mortgage payment can happen to the best of us. You might simply forget, you might be on vacation, or you might be facing a short term cash flow problem, unfortunately, it happens more often than you might think. So, what exactly are the implications of missing one mortgage payment?
Can you buy a house with bad credit in Canada? Find out here.
What is a Rolling Late?
The answer isn't as straightforward as you might think. When you miss a mortgage payment, you don't just move forward with your other payments and forget about it. What happens is if you miss a payment one month, your payment for the next month is automatically considered late because it's technically the previous month's payment and you will be charged a late fee. Simply put, you can miss a mortgage payment but you can't skip a mortgage payment.
To better illustrate this scenario, imagine you miss 1 mortgage payment but make the following 12 mortgage payments on time. Your credit report will show 12 late payments, and you will be charged a late fee 12 times. This scenario actually has a name; it's called a "rolling late" and will have a serious and negative effect on your credit score.
The only way to counteract a rolling late is to make two mortgage payments. For example, let's say that you missed July's mortgage payment and now August's payment is due. You need to make both payments right away to stop the roll late from damaging your credit score.
Click here to learn more about the Canadian credit score range.
How Does a Missed Mortgage Payment Affect Your Credit Score?
The good news is that one late mortgage payment will not completely destroy your credit score. But, keep in mind that if you let your late payment become a rolling late, by never catching up, you will see a significant drop in your credit score. The longer a payment is late the worse it is for your credit score and overall financial health. A payment that's 30 days late is bad, but a payment that is 90+ days late is even worse and could lead to other more serious financial issues.
Each of the two credit reporting bureaus in Canada (Equifax and TransUnion) has their own specific formula for calculating your credit score. This makes it difficult to predict exactly how a late or missed mortgage payment will affect an individual's credit score. But, what we do know is that payment history is given the most weight. 35% of your credit score can be tied to your history of payment.
It's also important to note that late and missed mortgage payments will also show up on your credit report and stay there for up to 7 years. This means that while your credit score might recover rather quickly from a missed payment, any future lenders will continue to see the evidence of your missed payment for the following 7 years.
Looking for information on breaking a mortgage contract? Read this.
Our Advice? Don't Miss Your Mortgage Payments!
But that's not very helpful now, is it?
The truth is that if you know you are going to miss a mortgage payment, you should let your lender know in advance. You may be able to work something out, but an advanced warning given to your lender is both safe and smart and the sooner you act the better. If you can foresee missing a mortgage payment in the near future, the best thing to do is to speak with your lender. You can also speak with your mortgage broker for advice. Your mortgage broker may not be able to do much to help you since your mortgage contract is strictly between you and your lender, however, a broker's expertise may help you by way of providing personalized advice.
Missing a mortgage payment once or twice is no big deal, but if the number of missing payments escalates and a foreclosure or bankruptcy looks like a possibility down the line, you should definitely consider selling. Too many missed payments will damage your credit score, but a foreclosure or bankruptcy will present long term credit woes and that's something you want to avoid at all costs, even if it means selling your home.
Want to know, on average, how much it costs to purchase a house in your city? Check out this infographic. 
Determining Whether or Not You Can Afford Your Mortgage
On a more positive note, there are quite a few different solutions if mortgage affordability has become an issue for you. First, you may be able to refinance your current mortgage to one with a longer amortization period. The main advantage here is that by extending your amortization period your monthly mortgage payments would fall to a more affordable level. If your cash flow problem is short term and expected to resolve, a second mortgage is a viable option as that would provide you with extra cash to satisfy your short term expenses.
---
★
★
★
★
★
Rating of 5/5 based on 2 votes.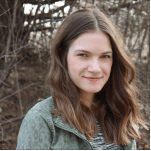 Posted by
Caitlin Wood
in
Mortgage
Caitlin graduated from Dawson College in 2009 and completed her Art History degree from Concordia University in 2013. She started working as a freelance writer for Loans Canada right after University, eventually working her way up to Chief Content Editor. Her work has led to a large expansion of the company's content department and she manages a staff of talented writers who are passionate about educating Canadian consumers about credit, debt, and all things personal finance. With over five ...
---