Pre-Delivery Inspection (PDI) Checklist
By

Caitlin in Mortgage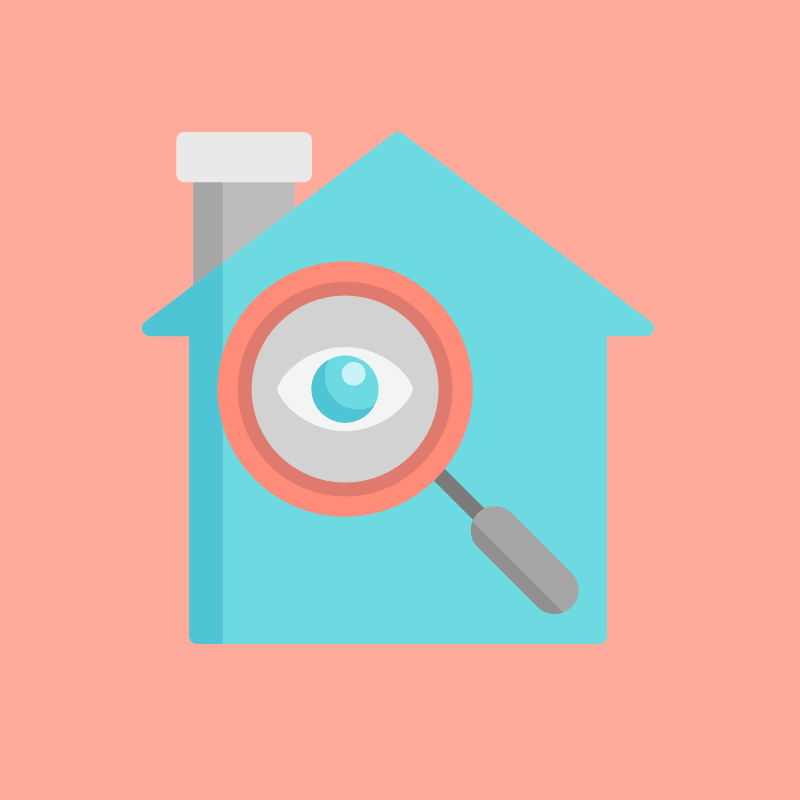 When you purchase a new house, you are trusting a builder to complete you home based on the standards and requirements that you agreed to when you signed the contract. While it's never the hope that you'll have a bad experience when purchasing a new home, no one can guarantee that nothing will go wrong or no mistakes will be made. This is why the pre-delivery inspection (PDI) exists, to make sure that the new build home you're purchasing has been constructed properly and to provide you with the assurance that everything is up to code and will function properly once you move it.
Ever wonder why different mortgage lenders can offer different interest rates? Read this.
What is a PDI?
A PDI, or a pre-delivery inspection, is the inspection of a new build home performed by a representative of the builder and the purchaser. It's the first opportunity for the purchaser to see their new home fully completed. The purpose of a PDI is for the builder to take the purchaser on a tour of the house to show them the features and explain to them how specific systems work, for example, the furnace, water system, and air conditioning unit.
A PDI is also a great opportunity for the purchaser to make sure that the finishing touches have been completed properly and that everything meets the standards that were agreed upon in their contract with the builder.
The PDI must be jointly conducted by the builder and the buyer. The buyer may also bring in an independent home inspector if they wish to have a second opinion or want help conducting the inspection. It is up to the buyer (and their independent inspector) to survey and test the new home for any issues and then make note of them.
Typically, you can expect a PDI to be conducted one or two weeks before your closing date. This provides the builder with enough time to complete any work or fix any issues that were found during the inspection. This will depend on the builder you're working with, some may wait until after you've moved in even though it is technically a pre-delivery inspection.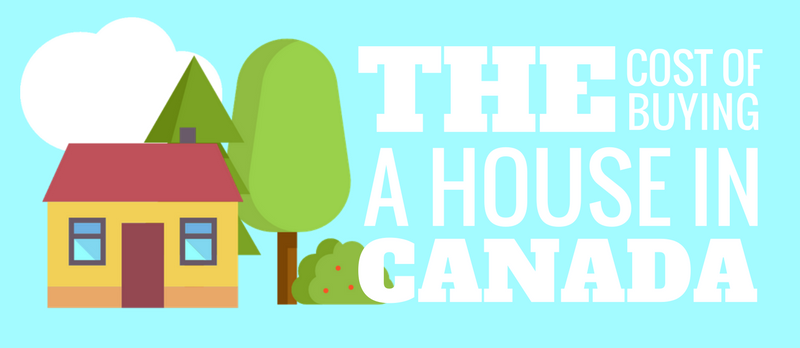 Curious how much it costs to purchase a house in your city? Check out this infographic.
Do I Need a Pre- Delivery Inspection?
If you are purchasing a new build home, a house that has not been lived in before you, then chances are you in will need a PDI. In most cases, your provincial government will require that all new build houses have a pre-delivery inspection. For example, in Ontario, all builders must register new build houses and condos with the Tarion Warranty Corporation, as they administer the Ontario New Home Warranties Plan Act, which requires that all new homes have a PDI.
For those who are purchasing a resale home, a house that has had owners prior to you, you won't need a PDI. But, you will still need to pay for a home inspection. For resale homes, your bank will require that an inspection is conducted before they approve the purchase of that house.
Are you thinking about taking on a high-ratio mortgage? Click here to learn more.
Your PDI Checklist
Depending on the Province you live and the builder you're working with, there is typically a pre-established list of elements that should be checked during your PDI. But, as you are the one that is purchasing the home and ultimately the one that will live there, it's up to you to be as informed as possible to make sure that your PDI is conducted properly and that you aware of any and all issues that should be addressed by your builder. Because of this, we can't recommend enough that you have your PDI checklist with you while the inspection is being conducted.
Are you aware of the resent changes to the Canadian housing rules?
How to Create Your Own Pre-Delivery Inspection Check List
A PDI can often be very overwhelming for the purchaser, and rightly so, there are dozens of surfaces, systems, and components that you need to check and verify to make sure there are no issues. This is why we recommend, when creating your own list, that you break it down into categories based on room type. Below is a comprehensive example of how we recommend you create your own PDI checklist.
For All Areas
During your PDI makes sure you examine the following in all areas of the house, including the outside of your house.
Walls – dry wall should have no noticeable marks, indentations, joints, or seams.
Paint – were the correct colours used?
Floor – have they been installed properly? Are they the right colour?
Ceiling – look for defects, cracks, and dents.
Light fixtures – do they work? Are they the right ones?
Doors – do they open and close properly?
Windows – are they well fitted?
Staircases – listen for squeaking.
Thermostats – is it too cold or too hot?
Kitchen
The kitchen is potentially where you'll spend the most amount of your time during the PDI. Pay particular attention to any upgrades that you paid for, are the counter tops what you paid for? Have the right appliances been installed?
Cabinets and Drawers – open and close all cabinets and drawer. Are there are marks or dents?
Sink – does the tap work? Does the sink drain?
Counter tops – are they even? Installment well?
Backsplash – is there any visible caulking or grout issues?
Appliances – are they the ones you choose? Do they work?

Fridge
Stove/ Oven
Microwave
Dishwasher
Did you know that there are several mortgage payment options for you to choose from?
Bathrooms
In the bathroom(s) it's important that you devote your attention to the details but also the plumbing. Any issues now could mean major problems in the future.
Vanity – double check cabinets and drawers.
Tile – have the tiles been installed well?
Sink – run water to see if it drains properly.
Mirror – is the mirror hung straight?
Toilet – flush to make sure it works.
Shower/ tub – check water pressure and drain.
Bedrooms
Since bedrooms don't often have many specific features, make sure you check on the basic things like flooring and walls, as well as any of the following "extras" that your new house might have.
Custom closet systems – does it look installed properly? Is it what you paid for?
Specific molding or trim – did you have special details added to the bedrooms?
Basement
Since your basement is typically the location of many of the major systems that keep your home comfortable, you likely spend quite a lot of your time here.
Heating system
Water system
Air conditioning system
Ventilation
Electrical
Plumbing
Central vacuum
As it might be difficult for you to determine whether the furnace and air conditioning systems have been installment properly, this is where having a professional home inspector with you and help.
As a side note, if central vacuum installation isn't your expertise, just make sure you look at everything and if something looks off or strange to you, trust your instincts and speak up.
Is the interest on your mortgage tax deductible in Canada? Find out here.
Laundry Room
Plumbing should be your main concern if your home has a laundry room.
Plumbing – is there a hook up for your masher and dryer?
Appliances – were appliances included in your package? Do they work?
Cabinets – are the cabinets even and well installed?
Tile – do the tiles look nice, with no grout or caulking issues?
Exterior
While you definitely want your house to look great from the outside, it's also important that everything has been installed properly and works.
Front door – is it aligned and does it lock easily?
Windows – don't forget to check all the windows on the exterior as well.
Siding/ brick work – does everything look well installed?
Foundation – is it crack free?
Driveway – is it level, smooth, and free of cracks?
Garage door – does it go up and down without any issues? Does it stop if there is an object under it?
Outdoor Living Spaces
Grass – was sod part of your package?
Fence – is the fence solid and do any gates open close quietly?
Additional landscaping – did you pay for plants/ trees to be planted?
Pool – is all the pool equipment installed and functioning?
Patio/ desk/ veranda – are they safe and is the railing up to code?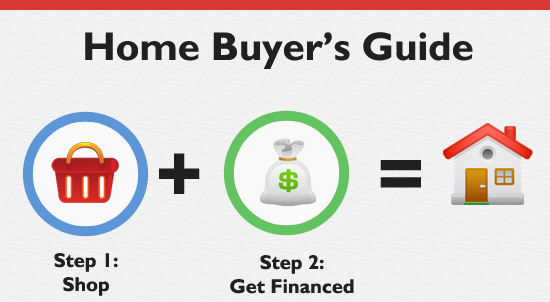 Check out our home buyer's guide here.
What to do During Your Pre-Delivery Inspection
During your PDI, you'll be taken around your new home by a representative of the builder. It's your job as the purchaser to speak up and point out any issues that you see, if you don't mention it right away, you'll be stuck with it once you move in or will have to pay to have it fixed later.
While you can go through the PDI process on your own, we do recommend that you consider bringing along someone you trust, whether that's a parent, friend, or even a professional home inspector. As you're listening to the respective explain how to use your thermostats and clean your air conditioner's filter, the person you bring with you can keep an eye out for the smaller details that you might not have the time to look for. It's also very likely that you'll be overwhelmed with information during your PDI and could potentially completely miss a serious or important issue that needs to be addressed. Therefore, having a second set of eyes can often be invaluable.
---