British Columbia is home to a wide range of different types of businesses that operate across the province. While these businesses are vastly different in their operations, they are all similar in that they require money and funding to get started and to continue to run smoothly. While some companies get investments or simply have enough working capital to run, others aren't quite as lucky. For these companies, they will often require a business loan.
Thinking about applying for a personal loan in British Columbia? Read this first.
What is a Business Loan?
A business loan is a loan that is intended to be used for business-related purposes. It is similar to other types of loans in that they can come from banks, local lenders, or online lenders and come with terms and an interest rate. Of course, there are different types of business loans available such as unsecured loans, secured loans, cash advances, equipment financing, and more.
These loans can be used for anything business-related including:
To pay the wages of your staff

To buy new equipment for operations

To move to a new location or expand your current one

Marketing or other similar costs
The amount that you are able to get for a business loan (and the interest rate you get) will depend on a number of different factors including your credit, what you will use the business loan for, your business plan, and more.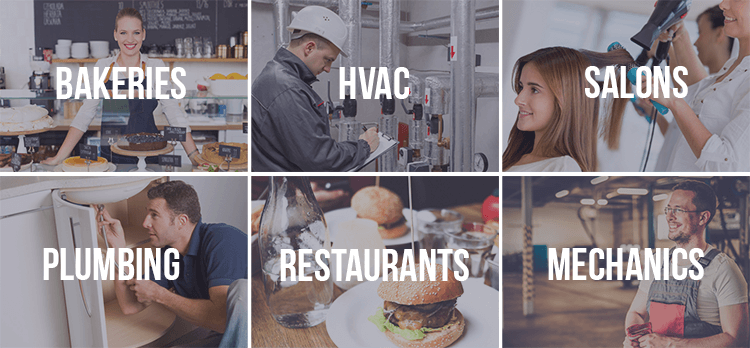 How to Apply For Business Loans in British Columbia?
Now that you know a little about business loans and what they can be used for, how can you get one for your business? In order to explain the process a little easier, we have included a step by step breakdown of what you should do to apply for a business loan.
Step One: The first step is to shop around and see which lender you want to go with. Banks and local lenders are an option, but online lenders are also a great choice. Make sure they are legitimate before you apply for a loan from them.
Wondering how to compare lenders in Canada? Find out here.
Step Two: Once you know which lender you want to go with, you need to be sure your finances and credit are in check. Your credit report should be clean and your credit score should be as high as possible. It's also a good idea to have no (or manageable) debt on your books.
Step Three: Once your finances and credit are acceptable, it is time to send in your application. Each lender will have different application requirements and many will want to know what you are using the money for, so be sure to have your business plan ready.
Step Four: Within a few days to a few weeks (depending on the lender you went with) you should hear back with their decision on whether to work with you or not.
Of course, before even carrying out these steps you should make sure you know exactly how much money you need from the loan.
Applying for a long-term loan in Canada? Look at this.
Business Loan Mistakes to Watch Out For
While there are many lenders out there that can work with nearly anyone to get a business loan (even those with bad credit or questionable credit), there are some business loan-related mistakes that you should look out for, such as:
Make sure that you have enough money coming in to be able to pay off the loan payment each month. These loans (especially large ones) can come with large monthly payments.

Take a look

at our debt timetable.

Don't get a loan when you "might" need some money. If you have a deal to buy some new equipment, make sure it is official before you take out a loan. If not, you could be on the hook for the loan, with nothing to use the money on.

You should know exactly how much you need to borrow. Getting a loan for too much money (or not enough) can have dire consequences and could leave you in financial trouble.

Here's what happens

when you can't make your loan payments on time.

Instead of going with the first bank or lender that you visit, you want to explore some other options. Each lender will have their own terms and interest rates, so you are doing yourself a disservice by not shopping around.

Never agree to a loan without first reading and understanding all of the terms and conditions first.
While getting approved for a business loan doesn't need to be impossible, there are still some things you need to be aware of to ensure this loan doesn't turn out to be a huge mistake for yourself and your business.
For more information about bad credit loans in British Columbia, check this out.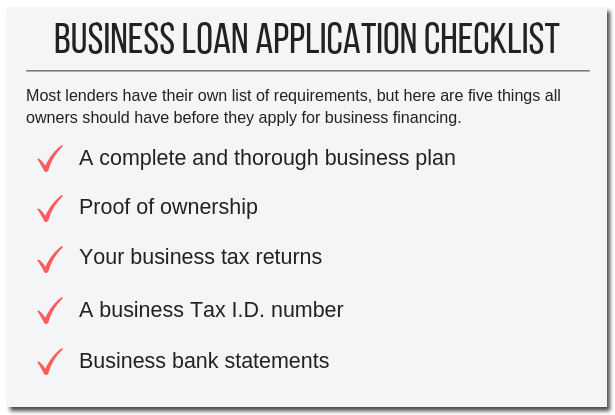 The Right Business Loan For Your Needs
If you are in need of a business loan in British Columbia, feel free to reach out to Loans Canada. We are confident that we can find the right loan for your business to ensure you can continue to grow and mature as a company.
Posted by
Kale Havervold
After dipping his toes into freelance writing while still enrolled in school, Kale decided to pursue freelance writing as his career after earning his Bachelors degree from the University of Regina. In his six-year career as a professional writer, Ka...