It's tough to get around without a car these days, especially if you live in the suburbs or in rural parts of Regina. With people seemingly living farther and farther away from work, relying on public transport is often not an option if you don't live within the city limits and aren't along public routes and stops.
But cars are pricey. You'd be hard-pressed to find anything for less than $25,000 unless you buy used. And even then, you're still looking at spending at least several thousand dollars. Many consumers don't have that kind of money lying around or readily available in their bank accounts. So, what's a person supposed to do when they need to buy a car?
That's where car loans come in handy. In fact, car loans are essential for most consumers who wish to buy a vehicle. Let's discuss getting a car loan in Regina Saskatchewan in greater detail.
Should you repair your car or buy a new one? Learn more here.
What Types of Vehicles Can You Get With a Car Loan in Regina?
There really is no limit to the type of vehicle that a car loan in Regina Saskatchewan can get you. Here are just a handful of vehicle types that you can finance with a car loan:
Sedans

Hatchbacks

Compact vehicles

Station Wagons

SUVs

Trucks

Pick-ups

Vans

Sports cars

Luxury cars
For everything you need to know about auto financing, check
this infographic
out.
Why Are Car Loans Needed in Regina?
There are a few reasons why car loans in Regina are needed:
Prices of vehicles are far too expensive for the average consumer to afford without some financial help

To upgrade a current vehicle to the latest model

To upsize a vehicle to accommodate a growing family

To get a more reliable vehicle to get to and from work

To replace an old, unreliable vehicle for a new one
Looking for additional information about applying for a car loan in Saskatchewan? Check this out. 
Bad Credit Car Loans in Regina Saskatchewan
Like any other type of loan, you'll need to get approved before you can obtain the funds needed to buy a car. Along with your income, your credit score will also be assessed. If your financial profile isn't strong enough, you could be turned down for a car loan. And your credit score plays a key role in whether or not your lender will approve your loan application.
In Regina, the minimum credit score needed to secure a car loan is anywhere between 650 to 680. Any lower than this range will likely result in a denied loan application. The lower your credit score, the lower the odds of getting approved for a car loan from a conventional lender.
Having said that, bad credit consumers may have alternative options aside from going to their bank or another traditional lender to obtain a car loan in Regina Saskatchewan (for more information about applying for a car loan with bad credit, click here). There are bad credit car loans available that can help consumers with poor credit obtain the funds necessary to finance a vehicle purchase.
These alternative bad credit lenders work with consumers with less-than-perfect credit to help them secure a loan needed to buy a car. Rather than focusing so much on their credit score, these lenders will place more weight on income, assets, debt, deposit, and most recent financial activity.
Just be aware that these lenders will usually require a much bigger deposit and will charge a higher interest rate compared to going the traditional car loan route.
You could also take some time to improve your credit before applying for a car loan. To do so, consider taking the following steps:
Pay all your bills on time

Don't spend any more than 20% of your credit card limit

Don't apply for any new credit cards or loans

Make more than just the minimum payments on your credit card bills every month
For more information about credit in Canada, check out
this infographic
.
Consider a Vehicle Title Loan
If you have a car already, you may be able to use it as collateral to access funds for a large purchase.
With a vehicle title loan, you would allow a lender to place a lien on the title of your car in exchange for a certain loan amount required. After you pay down the entire loan amount, ownership will be returned and the lien will be removed from the title.
Vehicle title loans are great options for consumers who need a loan but have bad credit and are finding it difficult to get approved for a traditional loan. Instead, they can use their car as collateral for the loan to lower the risk for the lender and increase the odds of loan approval.
In order to make a vehicle title work for you, you'll need to fully own the car, which means you can't still owe any balance on a current car loan. That's because the vehicle will have to hold a certain amount of value in order for it to adequately collateralize a loan. If you're still paying off a car loan, a vehicle title loan may not be an option.
Can you get a car title loan without a clear title? Find out here.
Recreational Vehicle Loans in Regina 
If the vehicle you have in mind to buy is a recreational vehicle, you may also be able to finance this purchase. Recreational vehicles are expensive, so loans would come in especially handy for these types of purchases. But rather than taking out a regular car loan, there are specific loan types customized for these unique vehicles.
Recreational vehicle loans can be used to purchase any number of recreational vehicles, including:
RVs

Trailers

Motorhomes

Motorcycles

Dirt bikes

Boats

Sea-doos

Ski-doos
Amortization periods for recreational vehicle loans generally range from anywhere between 10 to 15 years. That said, it may be possible to get an extension to up to 20 years or more for larger loans if the collateral qualifies you for the loan. Otherwise, terms and interest rates for recreational vehicle loans are typically similar to traditional car loans in Regina Saskatchewan.
Trying to decide between a new car and a used car? Take a look at
this
.
Can an Old Car Be Traded in?
If you already own a car, you may have considered trading it in to put toward the purchase of a new vehicle and reduce its overall cost. In this situation, you would basically be using your old car as somewhat of a deposit or down payment on your new car loan.
Your car will have to be evaluated in order to determine how much you can get for it and how much would be put toward your new car purchase. For example, if your old car is valued at $3,000, then that money would be used toward your new car purchase and deducted from the original price.
If the car you're buying is $20,000, for instance, you would only need a loan for the remainder, or $17,000.
But what if you still owe money on a car loan for your old car? What if you haven't paid that loan off in full just yet?
In this case, the dealer will pay off whatever is left on the loan (if they agree), as long as the vehicle is worth more than what you still owe. This will remove the lien from the title and the remainder will be put towards your new car.
For example, if your car is worth $3,000 and you still owe $1,000 on your current car loan, the remaining balance will be paid off with your trade-in. The remaining $2,000 would then be used toward the new car purchase.
If your outstanding balance on your current car loan is more than what your car is worth, that balance would have to be rolled into the new car loan. So, if you owe $4,000 on your car that's worth $3,000, the remaining $1,000 still owed would be rolled into the new car loan.
Check out these cars that have high trade-in value, click here.  
Do You Need a Car Loan Regina?
While cars are very expensive to pay for outright in cash, car loans in Regina Saskatchewan are available to help fund these big-ticket purchases. If you require some financial assistance with a car purchase, Loans Canada is here to help. Call us today and we'll guide you to the right car lender to help you finance your new car purchase!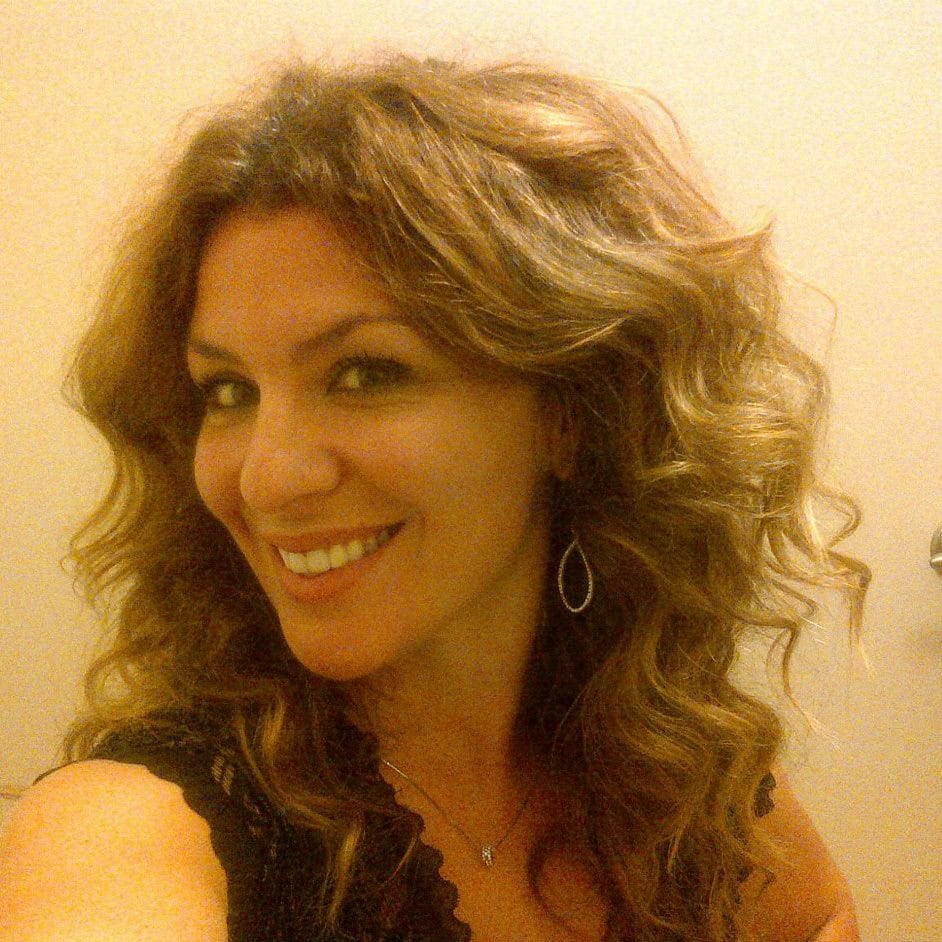 Posted by
Lisa Rennie
Lisa has been working as a freelance writer for more than a decade, creating unique content that helps to educate Canadian consumers. She specializes in personal finance, mortgages, and real estate. For years, she held her real estate license in Toronto, Ontario before giving it up to pursue writing within this realm and related niches. She enjoys sharing her knowledge and experience in real estate and personal finance with others. In her spare time, Lisa enjoys trying funky new recipes, spendin...