Cars with High Trade-in Value
Having a reliable vehicle is a top priority for most Canadians and therefore it has become an important financial decision that needs to be carefully considered. When trying to decide what vehicle is best suited for you and your lifestyle ask yourself the following questions:
Which auto manufacturer do you trust?
What type/model of vehicle are you looking for?
What size vehicle is the most appropriate for your needs?
How much can you afford to spend?
On top of these questions, we suggest that you consider trade-in value. This is a feature that most Canadian do not take into consideration before they purchase a new vehicle. By choosing a vehicle with a high trade-in value you'll give yourself peace of mind that in a couple of years when your vehicle needs have changed you'll be able to get a good trade-in price.
Top 5 Cars with the Highest Trade-in Value
Sub-compact car: The Honda Fit
The Honda Fit continues to top the sub-compact car category this year. While the Honda Fit might be a smaller compact car it is fairly roomy on the inside, which makes it a great choice for many drivers. It has a rather high fuel-efficiency for its size and is durable and reliable. The Fit is an overall great car and will retain its value which makes it both an excellent car to drive now and sell once you're done with it.
Compact car: The Toyota Prius
The Toyota Prius is the only hybrid car to make the list, but with its eco-conscious power source and family-friendly size it's no wonder why it did. The Prius continues to become a more common choice for all types of Canadian drivers and as its popularity raises so does its trade-in value.
Mid-size car: The Subaru Outback
Moving up one vehicle size, we have the Subaru Outback, this car has made the list for the past couple of years which has only added to its popularity. The Outback comes with a variety of features that appeal to all types of drivers and with its high trade-in value it continues to be a great option for many Canadian motorists.
Sports Utility Vehicle: The Toyota 4Runner
In the SUV category, the Toyota 4Runner makes its first appearance at the top of the highest trade-in value list this year. With the Toyota name behind it, synonymous with quality, reliability, and style, there's no reason why the 4Runner wouldn't top the list. With a focus on off-roading capabilities and family, this is the perfect vehicle for any anyone in need of a little extra room and power.
Minivan: The Honda Odyssey
Last but not least we have the minivan category; the Honda Odyssey takes home the recognition for the highest trade-in value. This minivan has come in first in this category for the past couple of years making it a great option for those looking for longevity and practicality in their vehicle. Additionally, the Honda Odyssey is the first of its kind to have a third row of seats to accommodate more passengers. It also provides enough storage for all your family's needs.
Looking to Purchase Any of These Vehicles?
If you're currently in the market for a new or used vehicle but you don't know how you're going to afford it you need to consider all your financing options. Generally speaking, there are two types of financing you can choose from, in-house financing where you get your loan from the dealership or financing from an outside source like a bank or private lender.
In-House Financing
In-house financing is often seen as just another way for a car dealership to make more money and while this is true it can also be a good choice for those who have no other options. Here are the pros and cons of in-house financing so you can make the best decision for your auto financing needs.
Pros
Convenience
Bad credit is not a problem
You'll be able to afford whatever car you want
Cons
Higher interest rates, which will increase the cost of your car
Closed financing (You won't be able to pay off your loan ahead of schedule)
Dealership may not report your payments to credit bureau
Outside Source for Financing
While some people may think that dealing with another company to get their car loan is not worth the effort, you'd be surprised at how easy it is to get preapproved for a car loan and then head to your dealership to pick out your car. Here are the pros and cons of choosing an outside source for your car loan.
Pros
Convenience
Bad credit is not a problem
You'll be able to afford whatever car you want
Lender will without a doubt report your payments to credit bureau
Cons
You'll have to deal with one more customer service representative
Start Today!
If a new vehicle is on your mind then you probably are also thinking about how you're going to afford it. If in-house financing isn't your thing and you're looking for an outside lending source to help you get the car of your dreams, you should consider Loans Canada. Contact one of our auto loan specialists today and get approved in less than 24 hours. Weigh your options, choose the best car for you and then get the financing you need.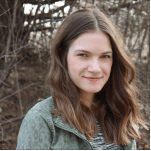 Posted by
Caitlin Wood
in
Auto
Caitlin graduated from Dawson College in 2009 and completed her Art History degree from Concordia University in 2013. She started working as a freelance writer for Loans Canada right after University, eventually working her way up to Chief Content Editor. Her work has led to a large expansion of the company's content department and she manages a staff of talented writers who are passionate about educating Canadian consumers about credit, debt, and all things personal finance. With over five ...
---