With Moose Jaw being 70 km away from Regina, many of its residents make the long commute to visit family and friends, go to work, and run errands. But with no easily accessible transit system in Saskatchewan, most residents are forced to rely on cars or help from others to get around.
As a result, most consumers will need to purchase a car, at some point in their lives, to make all their commuting easier. Although, cars can be very expensive, costing thousands of dollars that people simply do not have in the bank., car loans in Moose Jaw do exist and can make it easier for more people to afford a vehicle.
What to do after your car loan application has been rejected, click here.
What Type of Car Can I Get?
If the idea of a new car is appealing to you, you may be wondering what type of vehicles are available to you in Moose Jaw? Well, the excellent news is that car loans can be used to purchase essentially any type of vehicle you want, such as:
Family vans

SUVs

Hatchbacks

Sedans

Coupes

Trucks

Convertibles

Hybrids

Electric Cars
Even though you can get any vehicle, the final choice you make should depend on a few things. You should factor in what you need the vehicle for. For example, how long you plan to drive the vehicle each day and such. You should look up safety features, horsepower, seating, all those details that pertain to the model of the vehicle you intend on getting. You should also take into consideration the dealership you are actually buying the car from.
Another essential factor that will affect the car loan you apply for is your budget and how well you can stick to it. Spending more than you can afford on a car will only lead to financial trouble. So, it's important that you figure out how much you can afford and stick to that price.
For an in-depth look at how your credit score is calculated,
click here
.
Bad Credit Car Loans in Moose Jaw
Car loans are easy to get for most people, but what if you have a low credit score? Bad credit is usually associated with someone who has a credit score lower than 600, which makes you seem like a risky borrower to most lenders. This often leads to having a higher interest rate and stricter terms, but getting approved for a loan is still possible.
If you want to increase your chances of getting approved for a car loan in Moose Jaw with bad credit you'll have to focus in on two things.
Saving for the down payment

. The larger the down payment you can make, the smaller the loan, and the less you'll spend on interest. It will also make you seem less risky, leading lenders to feel better about giving you that loan.

Finding the right lender

. You will have to shop around to find a lender that supports you and your needs. Since not all lenders will work with bad credit borrower. You should also make sure that the lender you are using has fixed interest, so you aren't paying more over time.
Looking for more information about how to get a bad credit car loan, check this out.
Finding the right lender will allow you to increase your credit score over time, making it easier to get loans in the future. Increasing your credit score can be done by:
Paying your bills on time

. Keep in mind that by paying your bills at the agreed-upon time can positively influence your credit score.

Using your credit cards responsibly

. Keeping your balances low on credit cards and other revolving credit products will make those bills easier to pay on time, leading to better credit.

Not opening too many credit accounts

. Unnecessary credit accounts can harm your credit score negatively, so only have as many credit accounts as you need.

Not closing unused credit accounts

. Keeping those unused accounts open, as long as they aren't costing you a fee, is a good strategy to improve your credit utilization ratio.
Whether you decide to get a bad credit car loan in Moose Jaw or increase your credit score first is up to you, but driving away in the car you want or need is achievable.
Should you repair your car or buy a new one? Find out here.
Car Title Loans
If you already own a vehicle, you can actually use it to borrow the money you need. This is called a car title loan and is pretty simple to obtain, as the loan is secured by your vehicle (for more information about vehicle title loans, click here).
Obtaining a car title loan has many benefits. It's a great way to access larger loans and get approved even if you have bad credit. They are also very fast, it can take as little as 24 hours to get approved. Finally, they don't require a down payment and they often have lower interest rates than payday loans or other short term lending solutions.
As mentioned, when you take out a car title loan the loan is secured against your vehicle. In order to get approved for this type of financing, you must own your vehicle outright and your vehicle must have some value.
A vehicle title loan in Moose Jaw is a viable option for quick and easy access to the cash you need.
Common Reasons Why Consumers Need Car Loans
Car loans are a popular solution among the majority of residents in Mosse Jaw. As we mentioned before, the transit system in Moose Jaw is not the finest or most accessible and most consumers simply can't afford to pay for their cars with cash. Therefore, car loans are one of the most popular forms of financing in the city.
Consumers also look into car loans to help cover the cost of upgrading their current model. It's normal and perfectly acceptable to want to spice up your vehicle, but it's not always realistic to cover the cost with cash. This is where a car loan can help.
Or, oftentimes families that are expanding needing larger more expensive vehicles and when those aren't affordable right off the bat, car loans help make them more attainable.
Finally, a reliable car will allow you to get to work on time or make that commute to Regina much easier and a car loan in Moose Jaw is the best way to afford the vehicle you need.

Trying to decide between a new car and a used car? Take a look at
this infographic
.
Vehicle Trade-Ins
What about trading in my old car? Vehicle trade-ins are available at many dealerships and are a great way to lower the cost for your new vehicle.
A trade-in works by presenting a car to trade in as you are about to purchase another, it is arguably one of the best methods for lowering the price of a vehicle. When you trade-in a vehicle, the dealership gives you credit towards the one you are about to purchase, lowering your overall cost. Although, it is unrealistic to expect to get a lot of money many consumers can get a couple hundred to around a thousand dollars in credit.
The Best Car Loan for Your Needs
If you are looking for a car loan in Moose Jaw, you've come to the right place. Loans Canada offers a wide variety of vehicle financing options that can help you purchase the car you need!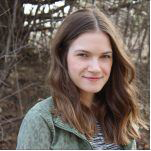 Posted by
Caitlin Wood
Caitlin graduated from Dawson College in 2009 and completed her Art History degree from Concordia University in 2013. She started working as a freelance writer for Loans Canada right after University, eventually working her way up to Chief Content Ed...