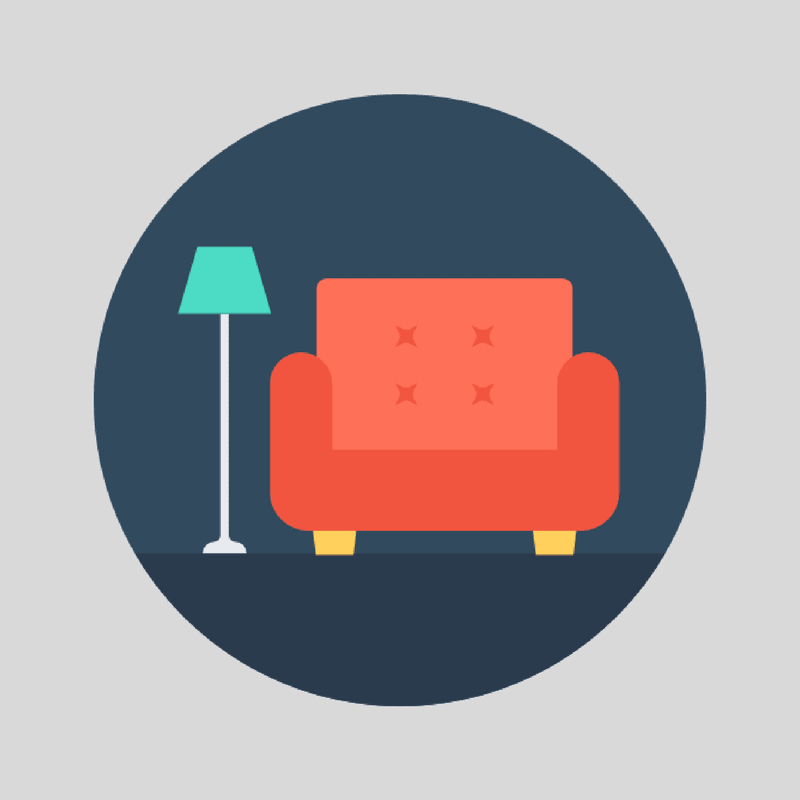 Furniture Financing in Canada
Whether you are moving into a new apartment or home, or simply just want some updates to your décor, furniture shopping is something all of us will do at one point or another. It is an exciting time with so many options for you to choose from. However, furniture shopping can often be much more expensive than you had planned for.
A simple couch or chair can cost hundreds (or even thousands) and other large furniture pieces can cost the same or more. So if you are in the market for some new furniture, be ready to spend an arm and a leg. Unfortunately, not that many people have hundreds of thousands of dollars laying around to spend on furniture. In that case, you will want to look at financing your next large furniture purchase. Thankfully, this should be easy, as there are several options for you when it comes to getting guaranteed furniture financing in Canada.
Moving into a new apartment? Here's why landlords will check your credit.
What Are Your Financing Options?
The Bank
The first option is to try approaching a bank for a loan. Banks can often give some of the best interest rates on the market and there is no worry of being scammed when you get financed by a bank. The problem with getting financing from the bank is that they often require you to have good credit, and if you don't, securing financing through the bank could prove difficult.
From a Furniture Store
Another option is to actually secure financing from the furniture store you want to buy from. Many of the largest furniture retailers in Canada offer some type of financing when you purchase furniture from them. In fact, most stores will have a variety of different types of financing available. 4 of the most common are: don't pay for 6 months, don't pay for 12 months, 24 equal payments, and 48 equal payments.
The actual rules, rates, and regulations each store has may differ, but most of the available financing options are similar. These places are more willing to cater to those with less-than-perfect credit but still may charge you a hefty amount in those cases. Of course, if you are purchasing used furniture or the store doesn't offer financing, you will need to consider another option.
Did your credit score drop? Click here to learn why.  
Private Lenders
If you are in a decent sized city or town, there is a good chance that there will be several local private lenders that will be willing to work with everyone, no matter what their credit history or needs are. However, these companies or people aren't always as reliable as a bank or furniture store, so be sure to do a lot of research and find testimonials from others who have used them in the past.
Alternative Online Lenders
And last but certainly not least, you have the variety of different online lenders that exist in the marketplace today. These online lenders (including Loans Canada) are willing to work with everyone (including those with bad credit) to help them get financing for the furniture they want. So, not only is your chance of approval high, but financing can be applied for quickly and online from the comfort of your own home. Dealing with online lenders is one of the simplest and most pain-free methods out there to finance furniture in Canada.
Read this to find out how Loans Canada can help you grow your credit.
So now you know the options for financing furniture in Canada and what you mainly have to choose from, here are a couple of tips and things to look out for when financing furniture for your home and a few tips in general when it comes to buying furniture.
Go for Quality, Not Quantity
When you are buying furniture, you should look to ensure it will last you for quite a while. You need to consider what materials have been used and where you're buying it from. It makes more sense to spend $900 once than have to spend $600 twice in a few years. Also, if you are tight for money or require financing, it makes more sense to only buy a few pieces at a time (that are high quality) than to buy everything you need, but having it be low-quality stuff. This will save you money and will make payments much more manageable.
Can you afford that big purchase? Find out here.  
Don't Fret if You Have Bad Credit
Furniture financing without a credit check is a real possibility for potential buyers today. Even if a place does require a credit check, there is a chance they will be willing to work with anyone. Online lenders like Loans Canada are willing to work with those who have bad credit, and you are still able to secure loans with reasonable interest rates and affordable payments. While you might get better rates with a better credit score, bad credit normally isn't a big issue when securing furniture financing.
Be Sure to Check Measurements
Not all couches and other pieces of furniture are created equal. Whereas one piece might fit perfectly where you need it, there is another that will be much too big. Instead of rolling the dice, be sure to measure the furniture (or look at dimensions) and measure the space you have for it as well. If you skip this step, you run the risk of financing a piece of furniture you can't even use.
Look at Estate Sales For Great Deals
While buying new is always a good idea to ensure you are getting stuff in the best shape, estate sales are probably the best way to get used quality furniture. Estate sales often have older (yet quality) furniture at a very affordable price. You will likely spend less at these sales, but get long-lasting furniture that could be passed down for generations.
Remember Your Budget
When you are looking at financing for furniture purchases, perhaps your biggest concern should be to remember your budget. As financing is so quick and easy to get, it can be difficult to remain in control. You need to look at your finances and consider just how much you can afford in terms of payments and base how much you borrow on that. Also, there are different pricing levels in furniture as well, so ensure you are buying at a level you can afford.
Are you moving out? Here's the budget you need.  
Consider Rent-to-Own
If you want another option for financing furniture, you can consider rent-to-own. This basically means you will lease the piece of furniture for a monthly or weekly payment, with an option to outright purchase the furniture at some point in the agreement. This option is great for those consumers who can't afford to purchase a piece of furniture outright.
For information about rent-to-own homes, click here.
In conclusion, financing furniture in Canada is a viable option for most consumers. With the variety of different financing options out there, we are confident you will find one that is right for you.
Posted by
Kale Havervold
in
Money
After dipping his toes into freelance writing while still enrolled in school, Kale decided to pursue freelance writing as his career after earning his Bachelors degree from the University of Regina. In his six-year career as a professional writer, Kale has focused on writing about finance, technology, cryptocurrency, entertainment, and sports. Kale work has been published on Yahoo, RentHop, the Regina Leader-Post, and ReboundFinance.com. Kale loves to create a wide variety of personal financ...
---