It's not uncommon for many Canadians to suddenly find themselves in a financial predicament in which fast cash is needed right away to cover an expense. Many times a last-minute situation will fall on our laps with not enough money in the pot to cover the cost.
That's why many consumers turn to loans to access the funds needed to pay for their emergency financial situations. And one specific loan type is a payday loan.
Let's go over what payday loans in Richmond are and whether or not they're something you should consider applying for.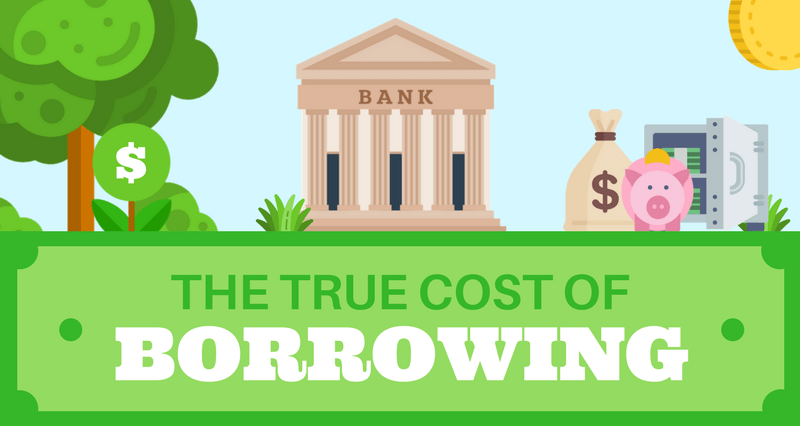 Do you know what the true cost of borrowing is? Learn more about it here.
What Are Payday Loans?
Payday loans are typically made for limited amounts, usually no more than $800 to $1,000. They're designed to be short-term in nature and are generally required to be repaid in full in one lump sum within a couple of weeks to a month. Usually, however, the loan amount – plus interest – must be paid back by the time you get your next paycheck.
When it comes to payday loans, it's important that you know your rights.
Dangers of the Payday Loan Cycle
Consumers who are considering taking out a payday loan need to be wary of the potential dangers of such a loan arrangement. More specifically, the dreaded "payday loan cycle" that consumers can easily get caught up in, which is often very difficult to get out of.
The cycle can be a real challenge to break out of because of the extremely short time frame within which the loan amount is due. The majority of consumers who take out a payday loan typically need a lot more time to repay their loan than what they're given.
As such, many find themselves taking out another payday loan in order to pay off the original loan they took out. And the cycle can continue on and on, making it tough to get out of debt.
So, how can you break this vicious payday loan cycle?
Take out a personal loan instead. Rather than continuing to make the cycle more difficult to get out of by taking out more payday loans, consider securing a personal loan instead. These are much easier to pay back because of their longer terms and installment payments. Plus, their interest rates are usually lower than payday loans.
Look into a debt relief service. Consider looking into a service that is designed to help get consumers out of debt. Depending on how serious your debt situation is, the program you choose will differ. There are debt management services, debt settlement services, and debt consolidation loans that may be available to you to help you deal with your mounting pile of payday loan debt.

Take a look at this infographic for even more information about the payday loan cycle.
Alternatives to Payday Loans
To avoid the perils of payday loans in Richmond, consider other loan alternatives, including the following:
Installment loans – Rather than repaying your entire loan amount in full with one lump sum as is the case with payday loans, an installment loan allows you to pay back your loan amount in installments. As such, you'll have an easier time paying down your loan amount, placing less stress on your finances.
Home equity loan/HELOC – If you're a homeowner and have at least 80% equity built up in your home (which is the value of your home minus what you still owe on your mortgage), then you might be able to qualify for a home equity loan or home equity line of credit (HELOC).
Car title loan – If you own a vehicle outright, a title loan might be a viable option to get your hands on much-needed funds. In this case, your car would serve as collateral for the loan, which can help you get a loan at a relatively decent interest rate.
Borrow from family or friends – Any family members or friends who you trust and who may be willing to lend you money might be a better alternative than taking out a payday loan. You can work out arrangements in terms of interest rates and when the loan amount is due to be repaid.
Keep an Eye Out For Predatory Lenders
Payday loan industry can be dangerous territory because of the predatory lenders who lurk. These types of shady lenders can suck you into a loan you think you need while getting you stuck in a neverending payday loan cycle.
To avoid these lenders, it's important to know what to look out for. Here are some signs of payday lenders to avoid:
They charge triple-digit interest rates

They offer extremely short minimum loan terms

They require one balloon payment

They're not transparent with their fees

They require a mandatory arbitration clause
These are all red flags of predatory lenders to help you steer clear of them.
Payday Loan Interest Rates
The biggest drawback of payday loans is the exorbitant interest rates that are usually charged. Typically, finance charges range from $15 to $30 for every $100 borrowed. While this may not seem so expensive, when you calculate the APR of a payday loan it's often upwards of 500%.
Looking for relief from payday loan debt? Click here.
What's the Difference Between Payday Loans and Personal Loans?
Payday loans and personal loans differ in many ways, including the following:
Loan term. As already mentioned, payday loans must be repaid in a very short time, usually a couple of weeks. In contrast, personal loans can be repaid in a few months or over a year.
Interest rate. Payday loans come with extremely high interest rates. Personal loans, on the other hand, are usually much more affordable in this department, though the exact rate you'll be charged will depend on your credit score, income, and current debt load.
Payment schedule. Whereas a payday loan must be paid back in one lump sum, personal loans are installment loans, which means the full amount is repaid in installments over time.
Loan amounts. You're limited in how much you can borrow with payday loans, which is usually no more than $800 to $1,000. Instead, personal loans allow for higher loan amounts, though the exact amount that you can get approved for will depend on your financial situation and your lender.
Payday Loan Rules in Richmond
Every province and territory across the country has its own specific regulations governing payday loans. In Richmond, no more than $1,500 can be borrowed, which must be repaid within 62 days. Further, payday lenders can't charge any more than $15 for every $100 you borrow, and the loan can't exceed 50% of your paycheck.
Online Payday Loans Options
You can easily find a payday lender on street corners where you can physically visit and get your funds on the spot. But there are also online payday lenders that you can look into that allow you to apply for a payday loan from wherever you have a secure internet connection.
Online payday loans are very easy and convenient to apply for and simply require that you fill out an online application and provide a few pieces of information and documentation. Approval is usually provided shortly after your application has been submitted, and the funds will then be deposited directly into your account.
What Credit Score Do I Need to Secure a Payday Loan?
Your credit score plays an important role in your ability to secure different types of loan products. For conventional loans, a decent credit score is needed, usually anywhere between 650 to 680.
But when it comes to payday loans, credit scores don't hold as much weight. In fact, payday loans don't necessarily require a high credit score. Many borrowers who take this route do so specifically because of their bad credit scores. Payday loans are not offered based on a high credit score, but rather on income and a current and valid address and bank account.
Interested in more information about credit scores in Canada? Click here.
What Do You Need a Payday Loan For?
Considering the potential pitfalls of a payday loan, it's important to seriously consider why you would want to take one out to gain access to fast cash.
Since payday loans in Richmond can be extremely expensive and can get you mixed up in a difficult loan cycle, they should only be considered after you've really thought long and hard about what you need the money to cover and after you've considered other options.
Here are 10 questions you should ask yourself before taking out a payday loan.
Looking to Apply For a Loan?
If you're in a financial pickle and need a loan to get the funds needed to cover a pressing cost, call Loans Canada. We'll help you find the right lender and loan product that will help you get access to the funds needed. While payday loans in Richmond might be an option, we can help you find a better alternative to suit your needs.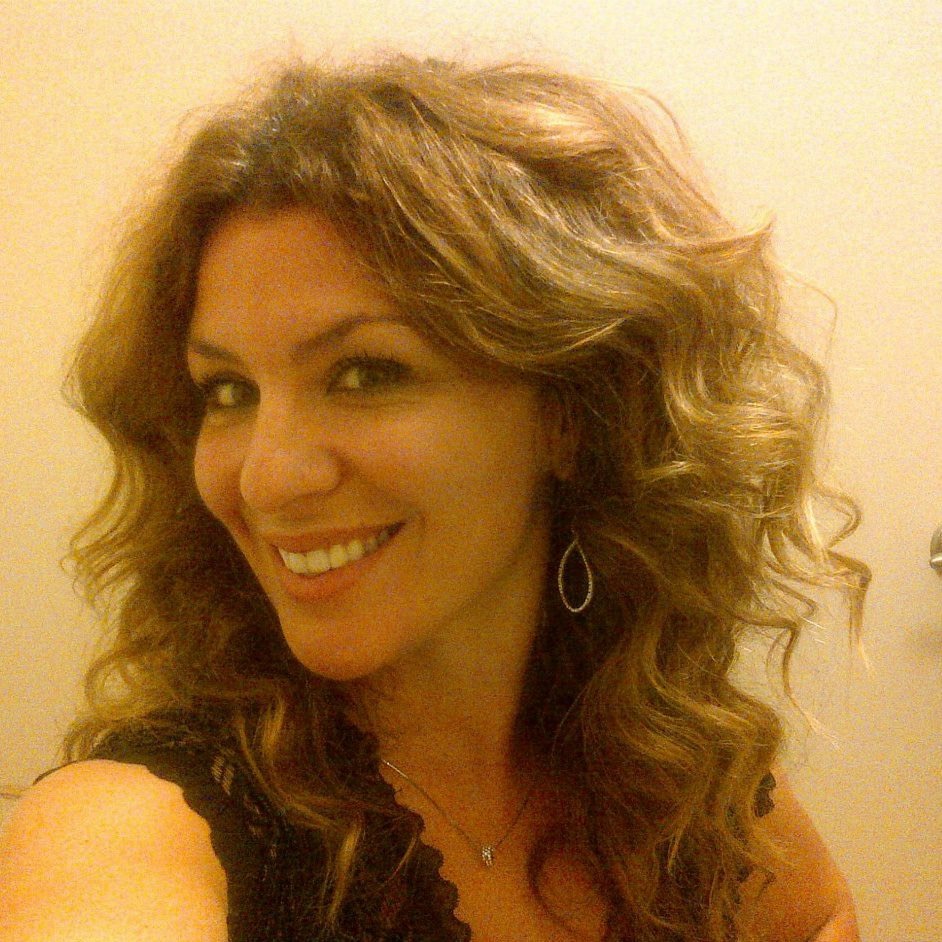 Posted by
Lisa Rennie
Lisa has been working as a freelance writer for more than a decade, creating unique content that helps to educate Canadian consumers. She specializes in personal finance, mortgages, and real estate. For years, she held her real estate license in Toro...