The Problem with Cash Advances on Credit Cards
Yes, all credit cards allow you take cash advances from them and yes convenience is the perfect excuse to take advantage of the option but just because cash advances exist doesn't mean you should use them. Withdrawing cash from your credit card on a regular basis or even once could be the first step towards putting yourself into a financial situation that you don't want to be in. The simple fact is cash advances make a lot of money for the credit card company by preying on people in desperate situations. Cash advances are one of the worst kinds of transactions you can make, can lead to credit card debt and can negativity affect your credit score. Here are the facts you should know before you decide to take a cash advance on your credit card.
Fees
Using your credit card at an ATM is by no means the same as using your Debit card at an ATM. You will be immediately charged a cash advance fee by your credit card company for borrowing the money and more likely than not you will also be charged an ATM fee. The cash advance fee can be anywhere between $10 and $20, this means that a $20 cash advance could end up costing you $30 or $40 in the end.
Interest Rates
If fees aren't enough to discourage you then the interest rate probably will. Like any transaction you make on a credit card there is an interest rate associated with it. But, unlike traditional in store transactions, when you take a cash advance you lose your grace period. This means that you will start paying interest on the cash advance amount right away. And don't forget that cash advance interest rates are usually significantly higher than the interest rates associated with purchases. Depending on your credit card company you could be looking at an interest rate 1 to 7 % higher than your average rate.
Credit Score
Every financial decision you make has an impact on your credit score and your credit score is the heart of your financial life. Taking a large cash advance on your credit card or even several small ones can make it extremely hard to pay off your credit card completely. Having a lot of credit card debt for a long time will most definitely negatively affect your credit score and even make it hard to get a loan or be approved for a mortgage in the future.
Too much credit card debt will make you an undesirable candidate for loans and banks will be more likely to see you as a risk and be unwilling to work with you. Furthermore, if you were ever to be approved for a loan you should expect a significantly above average interest rate as your credit card debt shows that you are a high risk for a lender.
There are Other Options
In desperate situations a cash advance from a credit card can seem like the only option available, but that is definitely not the case. There are several other loan options that will not only allow you to quickly deal with your financial situation but will end up being a much better choice for you in the long run.
Before you rush to the ATM with your credit card to take out a cash advance research one of these types of loans, you'll probably be surprised by how convenient and quick they really are. Taking out a private loan over a credit card cash advance will in the long run end up saving you a lot of money, the fees are minimal and the interest rates much less than what you're charged for a cash advance.
With a private loan you'll be able to cover all the expenses that had you taking cash advances, pay off most if not all of your credit card debt and start fresh with one simple and easy to manage loan payment to your private lender.
Start Today!
Credit cards are convenient but don't let the lure of cash advances ruin your credit history, research different options and choose what's right for you. Financial problems can be hard and unpleasant to deal with but the sooner your start the sooner you'll be on your way to financial freedom.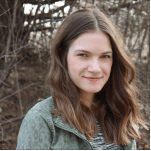 Posted by
Caitlin Wood
in
Loans
Caitlin graduated from Dawson College in 2009 and completed her Art History degree from Concordia University in 2013. She started working as a freelance writer for Loans Canada right after University, eventually working her way up to Chief Content Editor. Her work has led to a large expansion of the company's content department and she manages a staff of talented writers who are passionate about educating Canadian consumers about credit, debt, and all things personal finance. With over five ...
---