Canadian Bank Fees: The Good, The Bad, and The Ugly
Banks are in the business of making money and one of the ways they do this is by charging fees for using their services. You can be charged for having a simple chequing account, for purchasing something in a foreign country, and for sending a friend an electronic transfer to cover your share of last night's dinner. Often bank fees can feel like just another required cost that all consumers must pay, especially since Banks rely on the fact that most consumers value convenience above all else and therefore will often put up with most banking fees. This doesn't need to be your reality, let's take a look at how bank fees are charged, what they mean for your finances, and how you can plan a head to avoid the most expensive ones.
Banks Fees to Look Out For
Unfortunately for you, the consumer, banks tend to like to charge a fee for just about everything, here are some of the most common fees you should look out for:
Monthly accounts fees. This is simply a fee for having and using certain types of accounts, typically chequing accounts.
Minimum balance fees. Some accounts come with a fee if you don't maintain a certain balance at all times. Depending on the bank you're with and the account you have, the minimum balance you must maintain will vary.
ATM fees. The majority of banks charge an ATM fee when you use an ATM that is not associated with your bank.
NSF (None sufficient funds) fees. When a transaction, like the cashing of a cheque, can't be completed because you don't have enough money in your account you'll be charged an NSF fee.
Overdraft fees. Most banks offer what they call overdraft protection. They charge their customers a fee so that their accounts are protected in the instance they don't have enough money to cover a transaction. Sometimes, consumers are opted into overdraft protection and charged a fee without even knowing.
Foreign transaction fees. Some banks will charge a fee every time there is a foreign transaction on your account.
Lost card fees. Banks often charge a fee to replace cards that have been lost.
Paper statement fees. Now that you can do the majority of your banking online and receive all your statements via email, banks have started to charge a monthly fee for receiving paper statements.
Electronic transfer fees. An Interac e-Transfer is a great way to easily and quickly send money to anyone, but the convenience comes at a cost as you'll be charged a fee every time you send one.
Don't Let Recurring Expenses Ruin Your Finances, read this.
The Best Way to Get Free Banking
Planning ahead, reading the fine print, and making sure you're knowledgeable about that banking services you're using, are the three most important things everyone  who is looking for free banking should do.
You need to be aware of what's going on with your account.
Find an account that allows for zero monthly fees once you meet certain criteria.
Then meet those criteria.
While convenience is often tempting, if you're truly invested in having free banking you need to make sure you don't succumb and instead make choices that support your goal.
Since there are so many types of chequing accounts that come with a variety of different fees, the process to get the free bank account you want will be unique to your banking situation. Figure out what your needs are based on your income and how much money you have, do some research, and you'll definitely be on your way to conducting fee free banking.
Need to save up before you can maintain a certain balance in your account? Check out our saving guide.
What Free Banking Means For You
Free banking is not a given, it's up to you to create a plan to stay organized enough to get the free bank account you want. Let's look at the most basic and probably one of the most common banking fees, the monthly account fee. You're charged this fee for simply having and using a certain type of account, typically chequing. Obviously, this type of fee depends on the bank you're with, the type of account you have, and the type consumer you are. If you have an account that charges a $30 monthly fee, you're technically wasting $360 a year to spend your hard earned cash.
If this describes your current banking situation, here's what you can do. Find an account that is either completely free, might be difficult, or change your account to one that waives the monthly fee when you maintain a certain balance. Most banks have them; typically you need to constantly maintain a balance of $3,000 or $5,000 (varies depending on the bank you're with).
$5,000 is not small amount, but when you consider the amount you'll be saving each month and then each year and then for the rest of the time you use that account, it's without a doubt in your best interest to figure how to maintain whatever balance you need to get a free chequing account.
12 Rules for Personal Finance, click here.
Free Banking is Like Paying Yourself
If you're still not convinced, think about it like paying yourself. Let's say you need to maintain a balance of $5,000 to have a $30 fee waived each month, if you're able to do this, you're basically paying yourself $30 a month or $360 a year. You could use that money in invest in something or put into a TFSA or RRSP.
And this is only when you consider the monthly account fee. What about those pesky ATM fees, paper statement fees, and overdraft protection charges? At the end of the month when you've been actively using your chequing account, as the vast majority of consumers do and often with an emphasis on convenience instead of frugality, you're account can become quite expensive.
---
★
★
★
☆
☆
Rating of 3/5 based on 2 votes.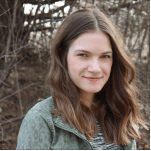 Posted by
Caitlin Wood
in
Money
Caitlin graduated from Dawson College in 2009 and completed her Art History degree from Concordia University in 2013. She started working as a freelance writer for Loans Canada right after University, eventually working her way up to Chief Content Editor. Her work has led to a large expansion of the company's content department and she manages a staff of talented writers who are passionate about educating Canadian consumers about credit, debt, and all things personal finance. With over five ...
---