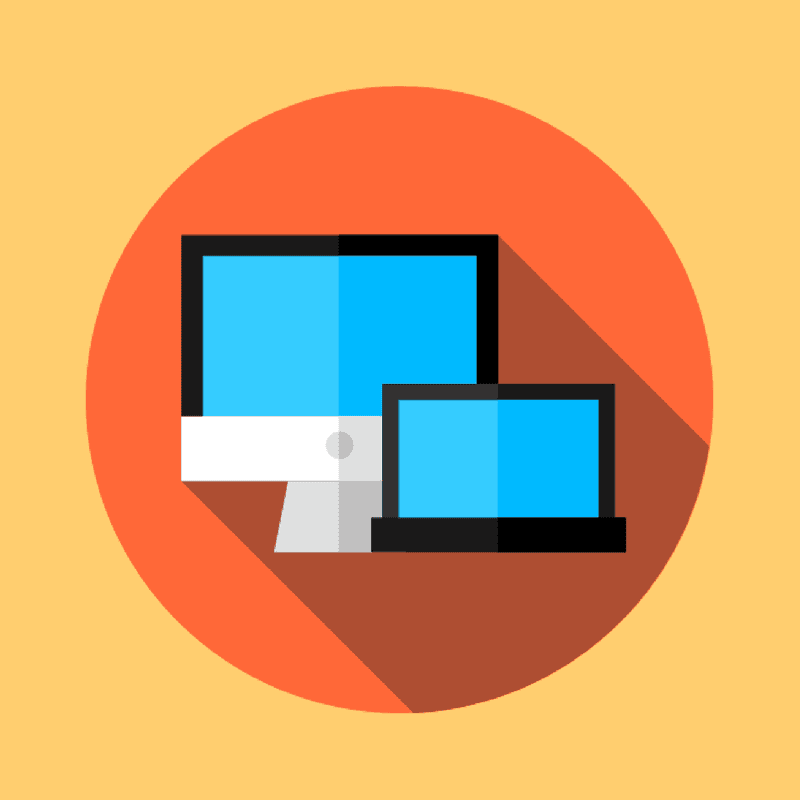 Financing Your Next Computer in Canada
With technology always advancing and seemingly everything being done online these days, having a decent computer is more important than ever. However, computers are fairly expensive and even lower-end models can easily cost hundreds of dollars. On top of that, if you're looking to get a high-end gaming model or another type of specialty computer, you could be looking at spending much more.
This can be a problem because not everyone has a few hundred (or thousand) dollars lying around to spend on a computer. However, this story has a happy ending because just like you can finance a car purchase or a furniture purchase, you can also finance a computer. Financing a computer will work very similarly to other types of borrowing and the terms and rates will differ depending on our credit, which lender you go with and much more. Getting a computer financed is a great way to get the setup you truly want without having to settle for a lesser machine due to a lack of funds.
Before you finance your computer, it's a good idea to learn about your credit score.
What Are Your Options For Financing Your Next Computer?
Of course, there is the option to go through a bank or other traditional means of acquiring financing. You will likely get a short-term loan as you won't need a huge amount in order to get most computers on the market. Make sure you provide the reasoning for your loan and if you do end up going through a bank, you should ensure your credit is decent, or you may not get approved. As a result, it could be wise to pull your credit report and deal with any blemishes before applying for financing for your best chance at a solid interest rate. This is an option for some, but if you have credit that isn't outstanding, there are likely better options.
Click here to learn how to get a free copy of your credit report.
In-House Financing
Some of the biggest companies out there that sell computers also offer their own in-house financing options. Companies like Apple, Dell, HP, and many others make it easy for people to get the newest models with decently flexible financing options. However, these places also prefer people with great credit so if you have bad credit, you may want to choose another option.
Private Lenders
There are likely some private lenders in your local community that specialize in offering financing for consumer items such as electronics, furniture, appliances, and more. These companies or individuals will likely be willing to work with anyone, regardless of your credit situation. Of course, there may be an interest rate or payment difference depending on your credit, but there is a good chance they will be willing to work with you. Of course, do your research before working with these lenders and you want to make sure they are reputable and won't scam you out of your hard-earned money.
Considering a private lender? Read this first.  
Alternative Online Lenders
In addition to that, there are also a variety of different online destinations for financing your computer, and they might be the simplest and best option for a wide range of different people. These online lenders (including Loans Canada) can help you secure financing for a computer whether you need an entry-level computer worth hundreds, or a specialized high-end model worth thousands. Most of these offer an easy application method, affordable payments quick approval, and you can even finance a gaming pc with bad credit without a problem! While some will want a credit check, others will offer computer financing with no credit check in Canada.
As you can see, there are many options out there for guaranteed computer financing to ensure you get exactly what you want, without depleting your entire savings account. Now, in order for you to find the best deal possible on gaming computer financing in Canada (or any other computer for that matter), we will look at a few tips to help you out. These are considerations you should take into account to ensure you find the best deal for what you need.
Consider Your Budget
While we would all love the most high-end computer on the market, that simply isn't affordable for most of us. You need to take a long, hard look at your finances and see how much you can afford in terms of a payment schedule. If you can only afford a low-level computer, either wait until you can afford more or go with it. So while it may be possible for you to borrow enough to get the best computer on the planet, you need to stick to your budget to ensure you can pay off your debt and not find yourself in financial trouble.
Moving out soon? Here's the budget you need.
Think About When You Buy
The time during the year that you buy a computer can also be something to consider in the purchasing process. Of course, keep an eye out for sales during Black Friday, Cyber Monday, and Boxing Day, as there are generally many great deals to be found. Outside of those sales, the months between July-September are often the best time to buy a new computer. This is thanks to back-to-school sales and the fact that Intel and AMD release new and updated processors, leaving retailers to mark down the older models, which gives you some great deals on many different computers.
Trying to pay off your holiday credit card debt? Read this.
No Credit Check Computer Financing
If you are worried about the inevitable credit check that normally occurs when trying to receive financing, I have great news for you. Canada has several different options for no credit check financing, including Loans Canada. These options that don't require a credit check are just as safe and secure as other options on this list and because a check isn't required, they can often be quicker and easier to get approval than having to go through the process of getting a credit check and making sure it is acceptable.
For information about loans in Canada with no credit check, click here.
Bad Credit Computer Financing
Even if you have less-than-perfect credit, you don't need to worry. For many of the options in Canada, it doesn't matter if you have bad credit. These companies realize that things can happen in life, and they are still more than willing to work with you with bad credit.
Consider Rent-to-Own Gaming Computers
In the market for a specialty computer for gaming? If so, you should consider rent-to-own. Rent-to-own means that you essentially lease the computer for a recurring payment, with the option to buy the computer at some point during that said agreement. These are especially a great option if your credit is low as these lenders are more concerned with job stability and a steady income than they are about credit, most of the time. Of course, each rent-to-own company or location will have their own terms and rates, just like a standard loan or financing option.
Don't have a steady income? Check this out.
If you follow these tips and do your research to find the best options for you, financing your computer and finding the perfect computer for you should be a breeze. As you saw, there are many options so it's all about finding the right one for you.
Interested in Securing Financing for a Computer Today?
If you're in the market for a new computer and are looking for financing right away, Loans Canada can help.
---
★
★
★
☆
☆
Rating of 3/5 based on 2 votes.
Posted by
Kale Havervold
in
Money
After dipping his toes into freelance writing while still enrolled in school, Kale decided to pursue freelance writing as his career after earning his Bachelors degree from the University of Regina. In his six-year career as a professional writer, Kale has focused on writing about finance, technology, cryptocurrency, entertainment, and sports. Kale work has been published on Yahoo, RentHop, the Regina Leader-Post, and ReboundFinance.com. Kale loves to create a wide variety of personal financ...
---